Do you know your Dakar from your Dhaka? Airline mix-up sends couple 7,000 miles off-course to wrong continent
US couple found themselves 7,000 miles away from destination and on the wrong continent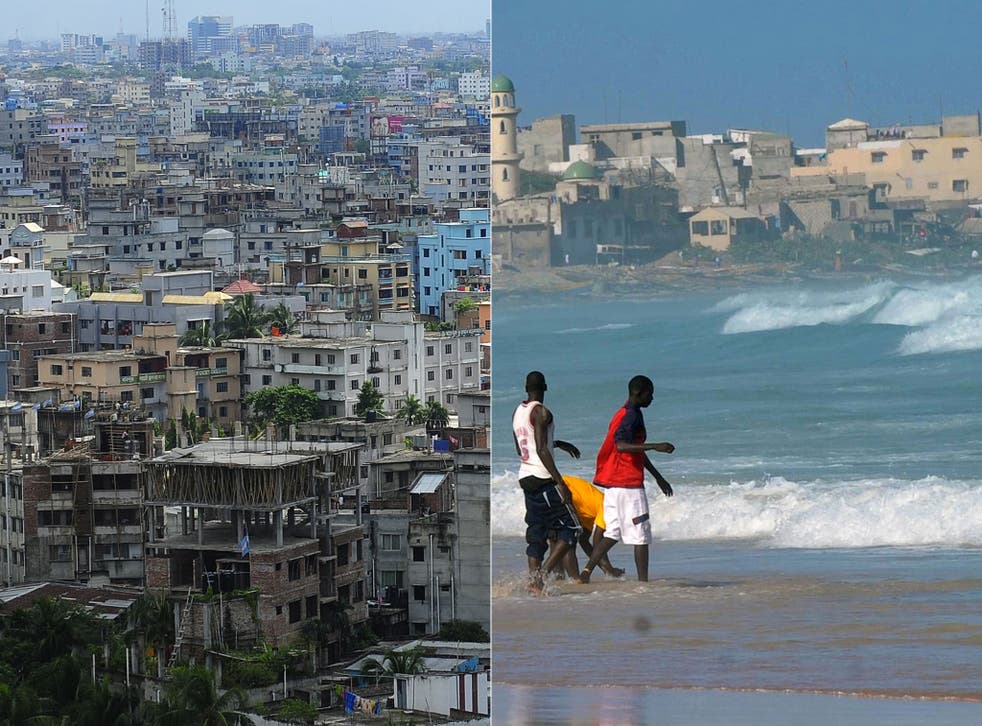 Travel nightmares come in many forms: Forgotten passports, missed flights, lost luggage...grotty hotel rooms.
All irritating, no doubt; but spare a thought for US couple Sandy Valdiviseo and her husband Triet Vo who ended up 7,000 miles from their destination after an airport code mix-up.
The couple had planned to fly from Los Angeles to Dakar, Senegal, but instead found themselves 7,000 miles away in Dhaka, Bangladesh, after their carrier mixed up the airport codes.
The bizarre situation resulted in a travel nightmare for the couple who found themselves not only in the wrong destination, but on completely the wrong continent. Turkish Airlines had confused the airport codes mixing-up Dakar, which is DKR, with Dhaka, which is DAC.
The couple initially flew to Istanbul where they had a four hour stopover ahead of their flight. According to the Los Angeles Times the couple boarded the plane without realising anything was amiss.
'When the flight attendant said we were heading to Dhaka, we believed that this was how you pronounced Dakar with a Turkish accent,' Valdivieso told the Los Angeles Times.
They only realised their mistake when they looked at a map of the flight's route in the air and realised they were on their way to Bangladesh instead of Senegal.
According to reports once in Bangladesh it took nine hours to remedy the situation with the airline.
Officials initially insisted they had to hear the recording of Valdivieso booking a trip to Senegal before they could confirm that the wrong airport code had been added to their tickets.
The couple were flown back to Istanbul before catching a plane, the correct one this time, to Senegal. Their luggage arrived in Senegal two days later.
The incident happened in December last year but has hit the headlines as the couple continue their efforts to gain compensation.
A Turkish Airlines spokesman told the LA Times: "We are very, very sorry that this happened."
The company also said the couple had since been offered economy-class tickets to anywhere on the airline's network.
Join our new commenting forum
Join thought-provoking conversations, follow other Independent readers and see their replies