Dog with ham on its face tricks people on Facebook into praying for 'burns recovery'
People were asked to support the dog's recovery by 'liking' and sharing the picture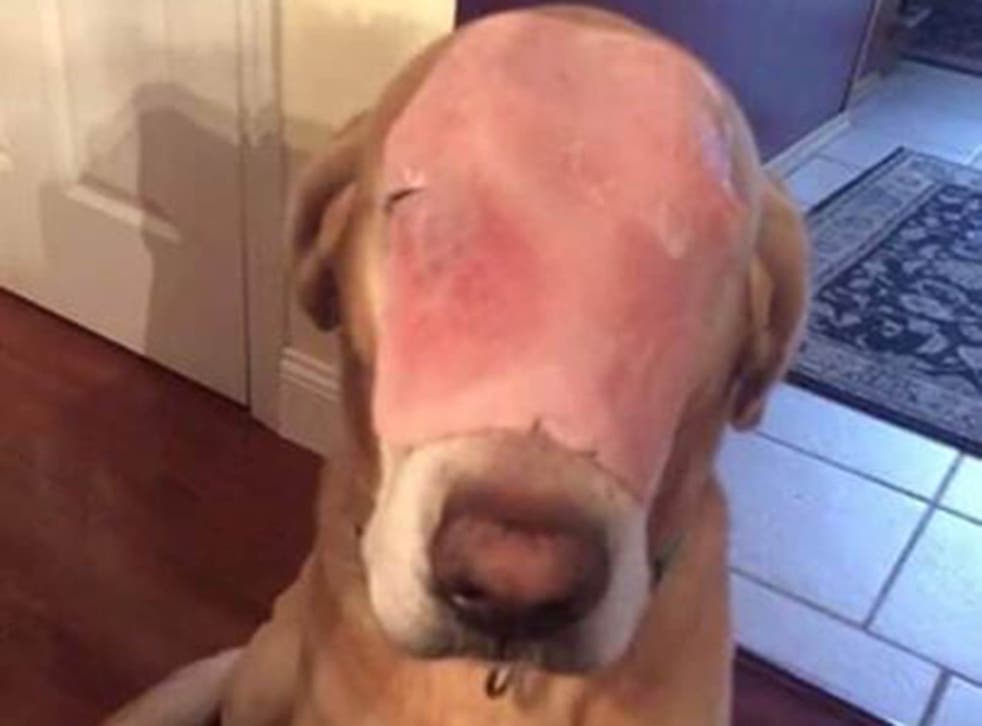 A photo of a dog with supposed burns on its face has gone viral after a man posted the image, tricking people into praying for its recovery.
Stephen Roseman, of North Carolina, America posted the image on Facebook and wrote: "This poor dog was badly burned and disfigured trying to save his family from a house fire."
He asked people to pray for the dog by 'liking' and sharing the picture. At the time of writing, the image had been shared more than 116,000 times and received 61,000 'likes'.
Ginger Ward was one of those who shared the image, writing: "Heal him in Jesus name", and Heather Rae Beasley posted it with the sentiment: "Omg bless its heart. So sad. Please pray for this dog."
However, when social media users looked a little closer, some noticed the dog was not scarred from a fire at all - but was actually 'wearing' a piece of ham.
Cassie Marie wrote: "You do realize that it's a fake post and it's just a slice of ham on his face?"
Narrin Hargrave said: "Had to take a double take lol. Freaking ham does look like burned skin on first glance."
Pets in focus: Shooting animals

Show all 12
Jasmine Nicole said: "Wow America is gullible."
Mr Roseman was tagged in a post a few days later with a friend, which read: "In Portugal celebrating hamdog."
The joke, referred to as 'hamdog', has encouraged more people to share the photo as a joke where other people have shared their own copy-cat images too.
The prank is one of a number of Mr Roseman's cynical posts mocking the way people use social media.
Join our new commenting forum
Join thought-provoking conversations, follow other Independent readers and see their replies