Heroic dog dies saving owner's eight-month-old baby from house fire
Polo the dog protected baby Viviana from the flames by bravely shielding her with his body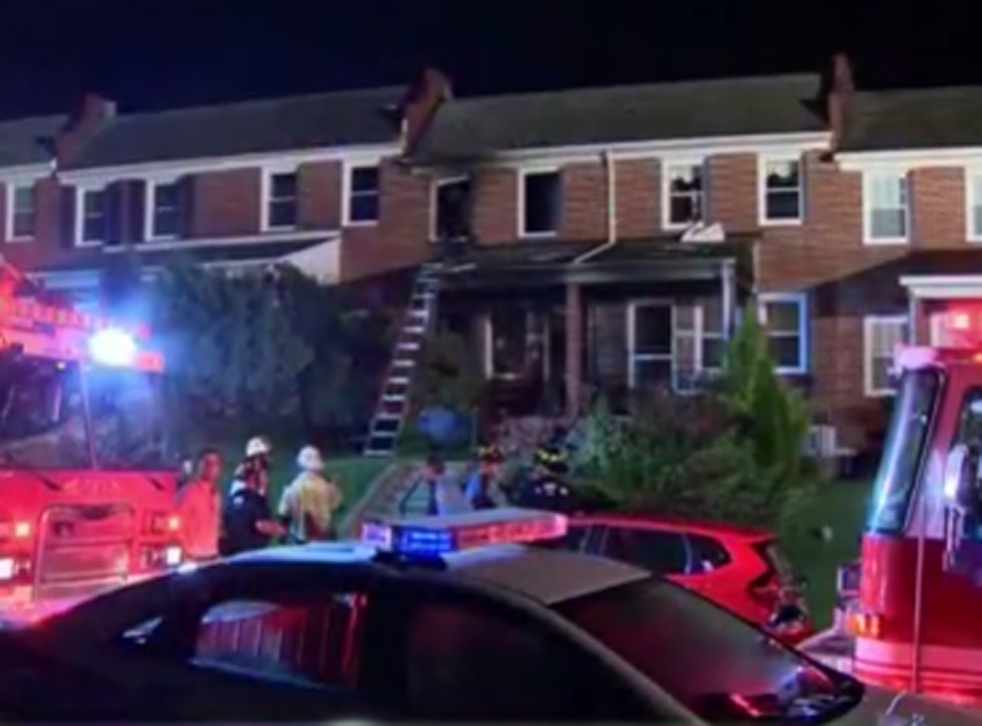 A family dog has died saving an eight-month-old baby girl from a house fire in Baltimore, Maryland.
Polo the dog protected baby Viviana from the flames by bravely shielding her with his body, giving his life rather than running away to safety as the home was gutted.
Erika Poremski, Viviana's mother, had stepped out of the terraced house for a few minutes during which a fierce fire broke out, kron4 reported.
Ms Poremski said: "I couldn't get to her, and I tried really hard.
"Everybody in the neighbourhood tried. They were kicking the doors in, kicking the windows out, and it was just … I couldn't ... no one could.
"Viviana only had burns on her side because of it, and Polo stayed with her the whole time in the bedroom and wouldn't even come downstairs to get out the door."
While Polo died before firefighters could reach him, paramedics were able to revive Viviana, who suffered burns to 19 per cent of her body, including severe burns to her face and limbs.
Viviana is now in a hospital intensive care unit, her mother said.
Popular dog breeds then and now

Show all 10
Nearly $16,000 (£12,100) has been raised over three days on the GoFundMe website to help the family recover from losing their home and having to meet ongoing hospital bills.
Ms Poremski thanked people for their generosity and said of her daughter: "She's doing the best she can right now, and she's fighting and that's it.
"She's a really good girl, and I just … I hope she's okay."
The cause of the fire has yet to be determined.
Join our new commenting forum
Join thought-provoking conversations, follow other Independent readers and see their replies