Dog swims six miles to reunite with owners after falling off boat
'Let me tell you, I'm not the kind of guy that cries, but oh did this make me cry'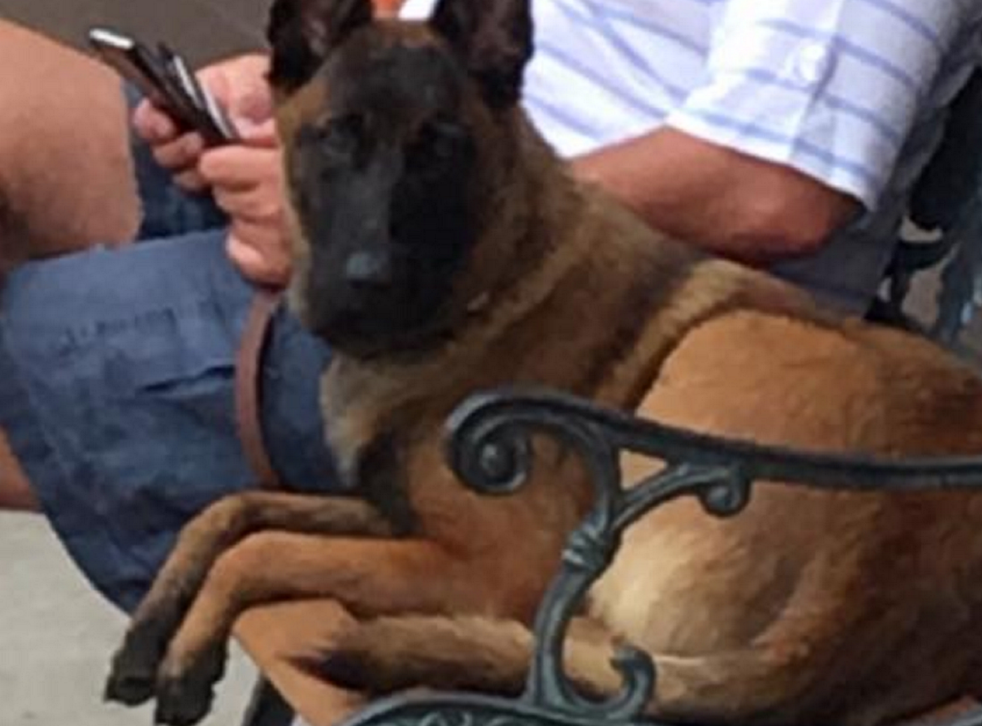 A puppy that fell off a boat into Lake Michigan has been reunited with its owners after swimming six miles back to shore.
The 10-month-old pet, named Rylee, had to walk a further 12 miles through woods before being found at a campsite.
Edward Casas, 56, told ABC News he had been boating with his wife Kristin on Sunday when a mechanical problem struck.
He thinks Rylee fell overboard while he was in the engine room and his wife was busy steering.
He said: "Our hearts just sank. We were gone for maybe 10 minutes, and then we couldn't find her anywhere on the boat and she was nowhere to be seen in the water."
Mr Casas immediately issued a "mayday dog overboard" radio call.
They were put in touch with Lynn Fiedor, who runs a volunteer group called Lost Dog Search Team.
She was contacted the following morning by a woman who reported seeing the puppy on Monday morning heading into a campsite.
Ms Fiedor told NBC news: "It was amazing. She literally swam over six miles and walked over 12 miles more through the woods."
Mr and Mrs Casas were alerted and they drove to the site after borrowing a local harbourmaster's truck.
Where not to visit if you love animals

Show all 9
The couple parked up and were told by Ms Fiedor to mark their scent on the vehicle and lie down with the dog's food and toys.
When Mr Casas started squeaking one of Rylee's playthings, he finally emerged out of the trees to be reunited with his family.
"Let me tell you, I'm not the kind of guy that cries, but oh did this make me cry," he said.
"I am so proud of this dog and so proud of and grateful for Lynn."
Ms Fiedor "had no doubt" Rylee would find his way back to shore after learning he is being trained as a search and rescue dog.
Belgian Malinois breeds are used by the US Secret Service to guard the White House, and are well known for their intelligence.
Lake Michigan is one of America's five Great Lakes, and the biggest one entirely within the US. At 307 miles long and 118 miles wide, it has its own beaches, ferry services and islands.
Join our new commenting forum
Join thought-provoking conversations, follow other Independent readers and see their replies