Donald Trump defies calls to appoint envoy to combat anti-Semitism around the world
The President is legally required to appoint a Special Envoy to Monitor and Combat anti-Semitism, but the office is set to become completely unstaffed next month
Greg Wilford
Saturday 24 June 2017 18:44 Comments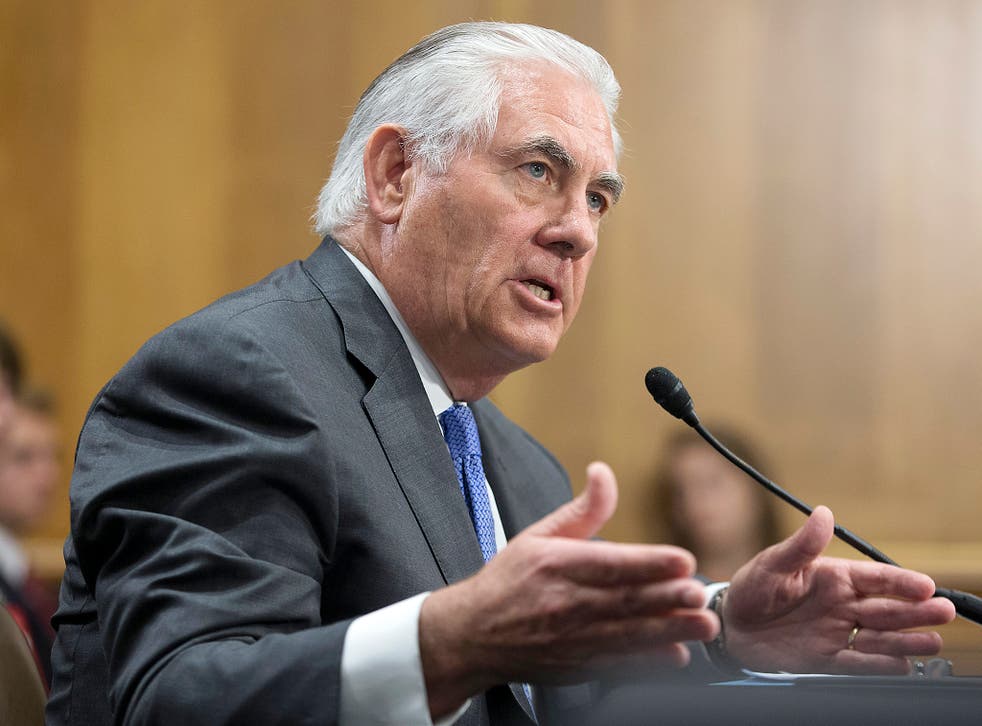 Donald Trump has defied calls to appoint a special envoy to combat anti-Semitism across the world despite growing pressure from Jewish groups and Congress.
The two remaining staffers in the US State Department's office to Monitor and Combat Anti-Semitism are reportedly set to be reassigned next month, which will leave the branch completely unstaffed after 1 July.
Officials are yet to comment on the reported move, but insist they remain committed to fighting discrimination against Jews.
Thousands march against Donald Trump in LGBT rights parade

Show all 8
President Trump is legally required to appoint a Special Envoy to Monitor and Combat Anti-Semitism, a position created under former president George W. Bush.
Members of Congress from the Republican and Democrat parties have urged his administration to strengthen the office's status in letters and proposed bills.
But earlier this month Secretary of State Rex Tillerson told them special envoys were not productive and said appointing one could weaken efforts to tackle anti-Semitism.
The US State Department said they had produced annual reports about human rights and religious freedom before the office was created in 2004, according to the Jewish Telegraphic Agency (JTA).
They told the JTA: "We want to ensure the Department is addressing anti-Semitism in the most effective and efficient method possible and will continue to endeavor to do so.
"The Department of State condemns attacks on Jewish communities and individuals. We consistently urge governments around the world to address and condemn anti-Semitism and work with vulnerable Jewish communities to assess and provide appropriate levels of security.
"The Department, our Embassies, and our Consulates support extensive bilateral, multilateral, and civil society outreach to Jewish communities.
"Additionally, the State Department continues to devote resources towards programs combating anti-Semitism online and off, as well as building NGO coalitions in Europe.
"We also closely monitor global anti-Semitism and report on it in our Country Reports on Human Rights Practices and International Religious Freedom Report, which document global anti-Semitism in 199 countries."
The Anti-Defamation League has launched an online petition calling for the White House to fill the position.
The group's CEO John Greenblatt said "maintaining the special envoy for anti-Semitism seems like a no-brainer" in an interview with the JTA.
"The idea of having a dedicated envoy who can travel around the world to raise awareness on this issue is critical," he added.
Register for free to continue reading
Registration is a free and easy way to support our truly independent journalism
By registering, you will also enjoy limited access to Premium articles, exclusive newsletters, commenting, and virtual events with our leading journalists
Already have an account? sign in
Join our new commenting forum
Join thought-provoking conversations, follow other Independent readers and see their replies