The man who brought down Nixon says Trump is even 'more treacherous'
Watergate journalist Carl Bernstein criticises Donald Trump's 'unhinged conduct' and warns 'The most dangerous 'enemy of the people' is presidential lying'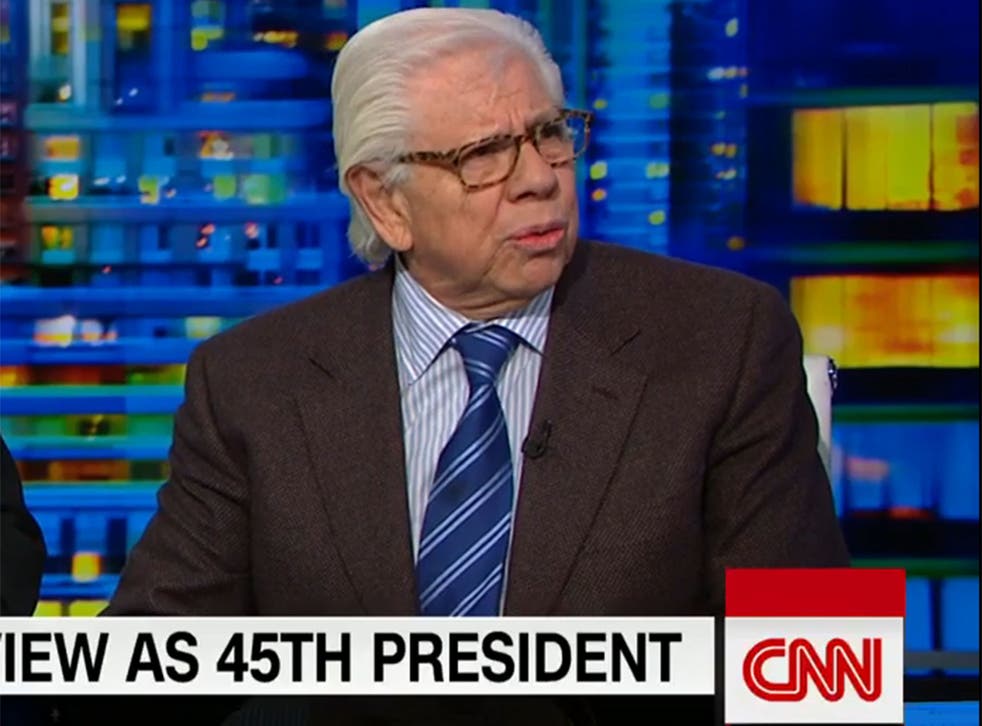 Watergate journalist Carl Bernstein has attacked Donald Trump's "lying" and said his attacks on the media are more treacherous than those of Richard Nixon, the president he helped bring down.
Bernstein, whose reporting with Bob Woodward and Ben Bradlee helped exposed the Watergate scandal of the 1970s, has told his 26,000 twitter followers: "The most dangerous 'enemy of the people' is presidential lying – always. Attacks on the press by Donald Trump [are] more treacherous than Nixon's."
Apparently questioning Trump's mental stability, Bernstein added: "Real news (not fake) is that Donald Trump is trying to make conduct of the press the issue instead of egregious (and unhinged) conduct of POTUS [President of the United States]."
Bernstein's tweets appear to be a response to Donald Trump calling his journalistic critics "enemies of the people".
This itself followed a chaotic press conference in which Trump called the assembled journalists dishonest, accused a Jewish reporter of lying and ordered him to sit down, and told a black reporter asking about the Congressional Black Caucus: "Are they friends of yours? Set up a meeting."
While the President's press conference performance was widely mocked, his enemies of the people comment drew comparisons with despots like Stalin and Mao Zedong who had a habit of using the phrase about opponents shortly before they died or "disappeared".
Trump is far from being the first US President to attack the media. As far back as 1807 President Thomas Jefferson was complaining: "Nothing can now be believed which is seen in a newspaper. Truth itself becomes suspicious by being put into that polluted vehicle."
Nixon was also notorious for his hatred of the press. He publicly raged against "distorted" and "hysterical" reporting, and in December 1972, while being pursued by journalists including Bernstein over Watergate, he privately told Henry Kissinger that the press was the "enemy".
No US Presidents before Trump, however, are thought to have gone as far as publicly declaring sections of the media "enemies of the people", and Bernstein has repeatedly alleged that Trump's paranoia, attacks on the press and "factless madness" are worse than Nixon's.
Donald Trump is more 'ignorant of fact' than Richard Nixon, says Watergate reporter
In December, after Trump had been elected but before he took office, Bernstein said: "No president, including Nixon, [is] so ignorant of fact and disdains fact in [the] way Donald Trump does. [He] creates/thrives in truth-free zone."
Join our new commenting forum
Join thought-provoking conversations, follow other Independent readers and see their replies