Donald Trump claims proposed US Muslim ban was 'only a suggestion'
For the first time since he called for the ban in November after the Paris attacks, Mr Trump said he would like to 'back off' as soon as possible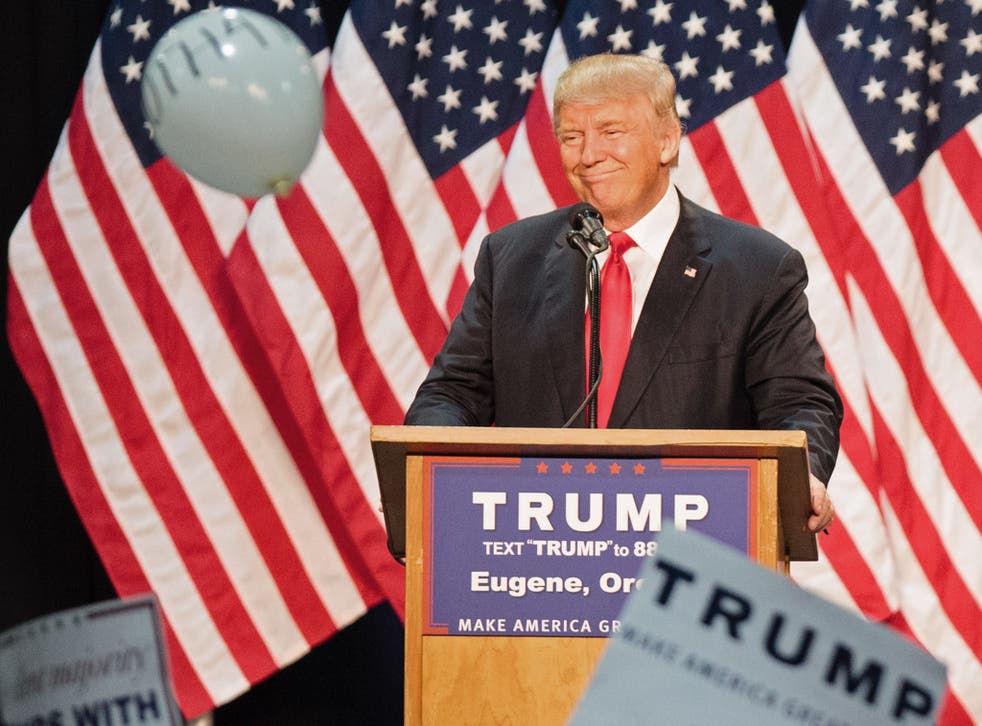 Donald Trump has softened his stance on the most controversial proposal of the 2016 election campaign, saying that his call to ban Muslims from entering the US was "just a suggestion".
Speaking to Fox News radio, the real estate mogul who won more than 60 per cent of the Republican vote in New York in March, said: "It hasn't been called for yet. Nobody's done it. This is just a suggestion until we find out what's going on."
The ban was only supposed to be temporary, he said in a separate television interview with Fox News.
"I'd like to back off as soon as possible because, frankly, I'd like to see something happen," he said. "We have to be vigilant. There is a radical Islamic terrorism problem that our president doesn't even want to talk about."
He pointed to examples of terrorism in Paris, San Bernardino in California, the 9/11 attacks, and the "the other night in Germany, look what happened on the train", referring to a German citizen called Paul H who ran amok near Munich, stabbing four people. Authorities said the man had no terrorist links.
Mr Trump called for the ban on Muslims in November last year, shortly after the terrorist attacks in Paris which killed 130 people.
Despite international outrage, he refused to apologise or retract his comments – until this week, following a response from the new London mayor Sadiq Khan, a practising Muslim, who told reporters he will not be Mr Trump's Muslim "exception".
Mr Trump's softer tone against Muslims was adopted during an interview to discuss the immigration committee he was forming with the controversial and right-wing former mayor of New York City, Rudy Giuliani, who Mr Trump described as "smart" and "tough".
Instead of banning Muslims, Mr Trump said he wanted to make the Gulf States pay for "numerous safe zones" within Syria and other countries for Muslim refugees to live in, instead of emigrating – and he said the US would not pay for it due to a $19 trillion "hole".
The businessman made the U-turn the same day he was expected to meet with house speaker Paul Ryan for Republican "peace talks" in Washington, two months before the party convention.
People who will flee America if Donald Trump wins

Show all 8
On the path to becoming more presidential, Mr Trump has also softened his rhetoric on transgender people, Planned Parenthood, tax and on the minimum wage.
He is the first candidate in 40 years, however, who has refused to release his tax returns, but he claimed he is being audited as far back "long enough so that it would matter".
"I have friends who are very wealthy people – I say, 'how often do you get audited?' They didn't even know what I meant," he said. "They're never audited. I am audited every single year and I think it's very unfair."
Hillary Clinton has published her last eight tax returns on her website.
Join our new commenting forum
Join thought-provoking conversations, follow other Independent readers and see their replies