Donald Trump harbours 'deep fear' he is not a legitimate US president, says biographer
One writer also believes all the mogul's decision-making will be filtered through 'Javanka' — Jared Kushner and Ivanka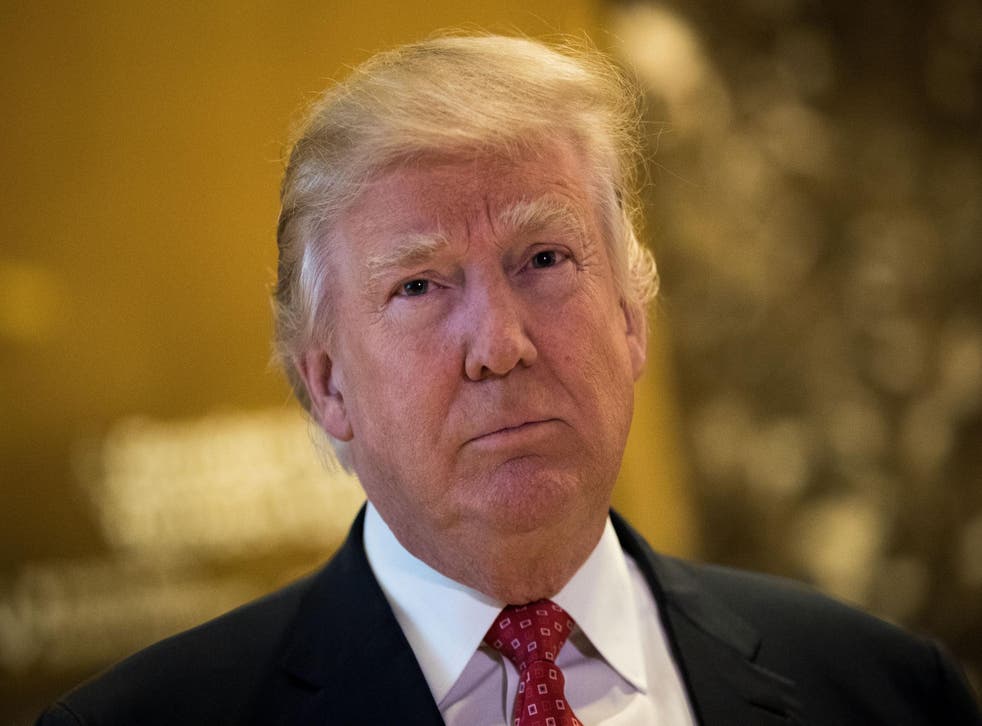 Donald Trump has a "deep fear" he is not a legitimate president that fuels his "demeaning and delegitimising behaviour" towards the intelligence community and others, a biographer has claimed.
Michael D'Antonio, author of 2015's Never Enough: Donald Trump and the Pursuit of Success, characterised the President-elect as "a person who has never known whether anybody wants to be around him because he's a person they want to be around, or they want to be around his money".
During a conference call with two other Trump biographers and a Politico reporter, Mr D'Antonio cited Hillary Clinton's popular vote-winning margin of nearly three million as a contributing factor, and added: "He's always kind of gaming the system—not, in my view, winning on the merits."
How the 25th Amendment can stop a Donald Trump presidency
The Trumps author Gwenda Blair said this was "what Fred Trump did, what Donald has done". She added of the President-elect's unconventional, confrontational style: "Looking for the loophole, pushing it as wide as possible, going through it. Donald did it through his whole career.
"His dad did it through his whole career with his use of federal subsidies and tax abatements. And now we're seeing that he's gaming the White House."
A third biographer, Timothy O'Brien, author of TrumpNation: The Art of being the Donald, said: "He's been unable to find a clean division between his own emotional needs and his own insecurities and simply being a healthy, strategically committed leader who wants to parse through good policy options and a wide series of public statements about the direction in which he'll take the country."
While working on his book Mr D'Antonio gained one-on-one access with Mr Trump, before he was reportedly cut off.
Mr Trump recently used his Twitter account to respond angrily to Georgia congressman John Lewis, who said he did not "see this President-elect as a legitimate president".
He said: "Congressman John Lewis should spend more time on fixing and helping his district, which is in horrible shape and falling apart, (Not to mention crime infested) rather than falsely complaining about the election results. All talk, talk, talk - no action or results. Sad!"
During a discussion on Mr Trump's incoming cabinet members, including Rex Tillerson as Secretary of State and Gen James Mattis as Secretary of Defence, the writers were asked whether they thought the President-elect would heed the counsel of his well-read colleagues.
Mr O'Brien said: "At the end of the day, the two most powerful people in his White House, other than him, are going to be Jared Kushner and Ivanka Trump, and they're going to have the final say on everything.
President Donald Trump life in pictures

Show all 16
"And whatever Gary Cohn or Rex Tillerson or Gen Mattis or Jeff Sessions or Steve Bannon has to say, it will all end up getting filtered through Javanka."
Ms Trump, 35, has already sat in on key meetings between her father and world leaders and top business figures, including Japanese Prime Minister Shinzo Abe, while Mr Kushner has been named a senior adviser to the President-elect.
New York Times reporter Mr O'Brien was sued by Mr Trump for $5bn after he wrote in TrumpNation that the tycoon's net worth could be up to $250m—significantly less than the self-proclaimed billionaire said it was.
Join our new commenting forum
Join thought-provoking conversations, follow other Independent readers and see their replies