Donald Trump will cut 'tens of billions' from EPA and State Department but increase Pentagon spending
Comes ahead of Donald Trump addressing legislators in Congress for first time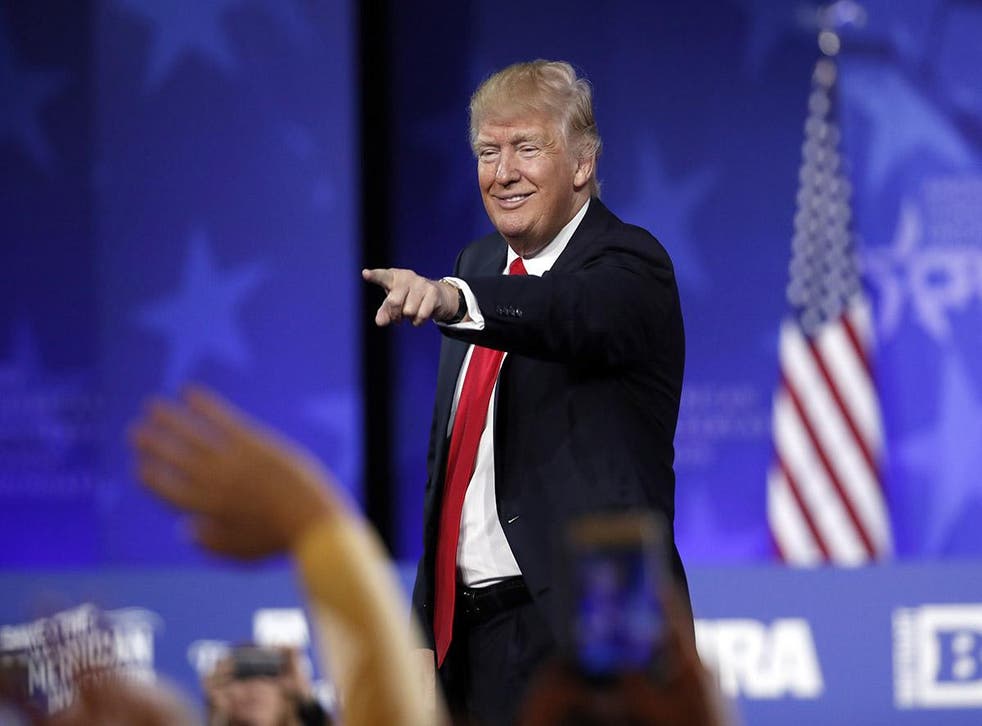 Donald Trump will ask for sharp increases in budget for the military and drastic cuts at the Environmental Protection Agency, according to senior White House sources.
The US president will instruct federal agencies to put together spending for the year ahead – with Mr Trump set to address Congress on Tuesday.
The New York Times claims four senior administration officials say Mr Trump will demand tens of billions in reductions to the EPA and State Department.
The cuts, which will also hit social safety net programmes, will reportedly mean he can keep his promise to leave Social Security and Medicare alone.
The budget is reportedly the work of Office of Management and Budget director Mick Mulvaney, National Economic Council director Gary Cohn and White House chief strategist Steve Bannon.
It has already been reported how Mr Trump's team forced the EPA to delete all its web pages on climate change and gagged staff from three agencies including the EPA.
Myron Ebell, who led Mr Trump's transition team for the EPA, last month said he expected sackings and cuts.
Officials also told news agency Reuters how Mr Trump has requested more money from the Pentagon for shipbuilding and military aircraft to establish "a more robust presence in key international waterways and chokepoints".
A second official said the budget of the State Department, which is responsible for international affairs, could be cut by as much as 30 per cent.
Defence experts have questioned the increase in US military spending, which already stands at roughly $600bn annually, when the spend on the State Department and foreign assistance stands at $50 billion per year.
Donald Trump says that 'environmentalism is out of control'
Mr Trump said at the American Conservative Union's annual Conservative Political Action Conference in Maryland on Friday: "Nobody is going to mess with us. Nobody. It will be one of the greatest military build-ups in American history
John Czwartacki, a spokesman for the White House's Office of Management and Budget, said the budget blueprint would be released in mid-March.
"It would be premature for us to comment – or anyone to report – on the specifics of this internal discussion before its publication," he said in a statement.
The Independent has contacted the White House for comment.
Join our new commenting forum
Join thought-provoking conversations, follow other Independent readers and see their replies