Donald Trump fired from NBC for 'derogatory' remarks about Mexican immigrants
The presidential candidate made the comments during his presidential announcement
Payton Guion
Tuesday 30 June 2015 09:09 Comments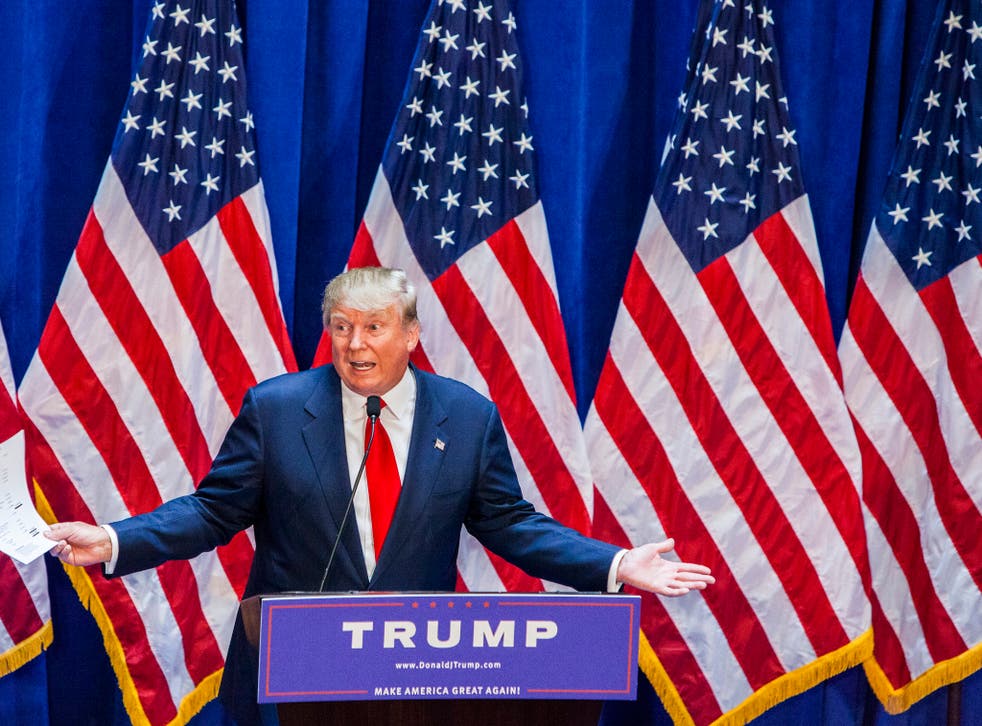 NBCUniversal has ended its relationship with Donald Trump after the billionaire and Republican presidential candidate made some inflammatory remarks about Mexican immigrants recently.
The television network will no longer show the "Miss USA" and "Miss Universe" pageants, which have been a joint venture between Mr Trump and NBC, according to Reuters.
Mr Trump had already announced that he would not take part in "The Apprentice" television show due to his presidential run.
NBC announced the split on Monday "due to the recent derogatory statements by Donald Trump regarding immigrants", the company said in a press release.
During his 16 June speech, in which he announced he was running for president, Mr Trump suggested that the illegal immigrants that come from Mexico are mostly criminals and rapists.
He went on to say that if he was elected, he would build a wall on the US-Mexico border — to keep out those immigrants — and he would make Mexico pay for it.
Mexicans have taken a stand against the real estate magnate, some protesting and one person even building a piñata in Mr Trump's likeness, encouraging people to beat up on it. Last week, Univision announced it would not be airing any of Mr Trump's beauty pageants.
When asked about NBC ending the relationship, Mr Trump said Monday the network had begged him not to run for president, but said he respected whatever decision they made about the business relationship.
Follow @PaytonGuion on Twitter.
Register for free to continue reading
Registration is a free and easy way to support our truly independent journalism
By registering, you will also enjoy limited access to Premium articles, exclusive newsletters, commenting, and virtual events with our leading journalists
Already have an account? sign in
Join our new commenting forum
Join thought-provoking conversations, follow other Independent readers and see their replies