Donald Trump announces plans to close Trump foundation, as investigation continues
But the New York Attorney General says they cannot legally dissolve the Foundation until the ongoing investigation has concluded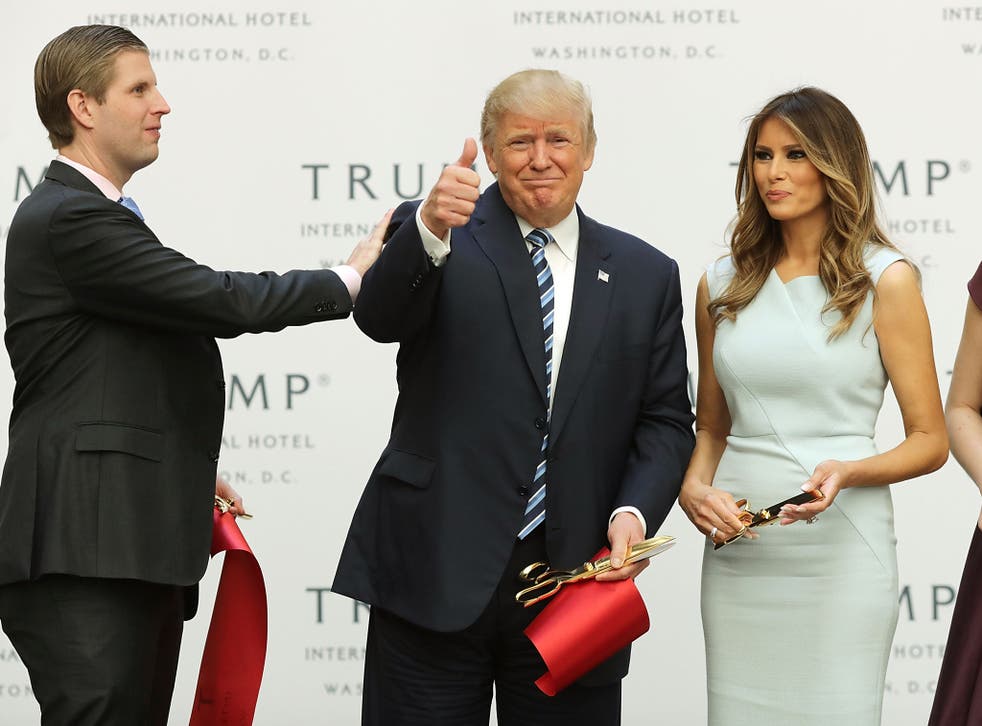 Donald Trump announced that he is closing the Trump Foundation, an apparent attempt to avoid conflicts of interest upon entering the White House.
The foundation's dissolution comes amid scrutiny of the President-elect's use of charitable funds. It also follows a pay-for-play controversy that led to Eric Trump stepping down from his charity organisation for auctioning off access to his father.
"The Foundation has done enormous good works over the years in contributing millions of dollars to countless worthy groups," Mr Trump said in a statement. "However, to avoid even the appearance of any conflict with my role as President I have decided to continue to pursue my strong interest in philanthropy in other ways."
But the New York Attorney General's office said that it will continue to investigate Mr Trump for his involvement in the organisation, preventing its legal dissolution. Attorney General Eric Schneiderman ordered Mr Trump to "immediately cease soliciting contributions" because the organisation lacked proper authorisation.
"The Trump Foundation is still under investigation by this office and cannot legally dissolve until that investigation is complete," New York Attorney General spokesperson Amy Spitalnick said on Saturday.
Mr Trump allegedly made numerous ethics violations with foundation funds – using approximately $258,000 to settle two separate lawsuits.
President Donald Trump life in pictures

Show all 16
"I am very proud of the money that has been raised for many organisations in need, and I am also very proud of the fact that the Foundation has operated at essentially no cost for decades, with 100 per cent of the money going to charity," he said, "but because I will be devoting so much time and energy to the Presidency and solving the many problems facing our country and the world, I don't want to allow good work to be associated with a possible conflict of interest."
In addition to the money apparently used to settle the lawsuits, Mr Trump also came under fire from the IRS for donating $25,000 of the charity's money to an organisation connected to Florida Attorney General Pam Bondi.
At the time of the donation, Ms Bondi declined to investigate Trump University for fraud.
Representative Elijah Cummings, a Democrat and ranking member of the House Oversight Committee, said he was pleased to see Mr Trump is making efforts to settle potential conflicts of interest, but believes the President-elect is still short of doing so.
"He is headed in the right direction, but he has to reach the right destination, which is to divest of everything like Democratic and Republican ethics experts have said he must do," Mr Cummings said. "The presidency is probably the most difficult job in the world. Why would you want almost every decision you make to be questioned?
"You have more than 111 companies operating in 18 countries. That is a minefield, and sadly it will take away from his credibility."