Donald Trump supporters chant 'lock her up' at election party as Republican wins election
Chants of 'build this wall' were also heard throughout the event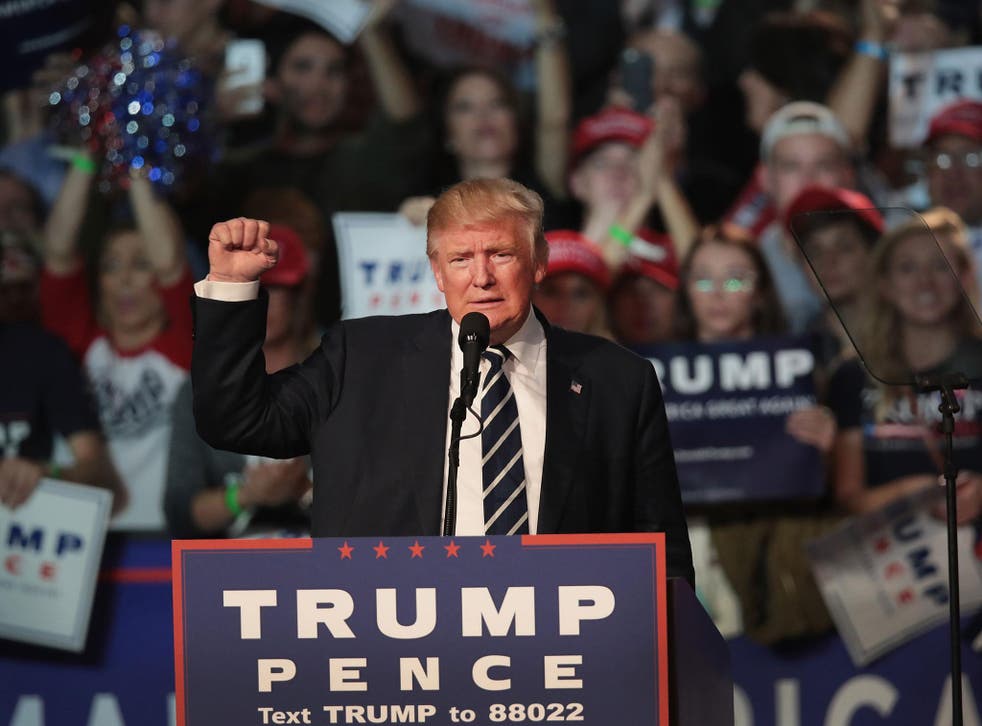 Donald Trump's supporters have celebrated his success in the polls calling for Hillary Clinton to be sent to prison and chanting "lock her up".
The cheers erupted at Mr Trump's campaign HQ in Washington in response to the news Ms Clinton would not be conceding defeat.
Chants of "build this wall" were also heard throughout the event, a reference to Mr Trump's plan to build a wall on the US-Mexico border.
Cheers erupted as Fox News reported Mr Trump had arrived at the Hilton Midtown hotel, where he is staging his victory party.
US Presidential election: key moments in pictures

Show all 12
During the second presidential debate Mr Trump said if he was elected president he would instruct the attorney general to "investigate" Ms Clinton and put her behind bars.
He told the Democrat she should be "ashamed of herself" for deleting 33,000 emails.
US Election: Presidential results by state - 07:00
"I'm going to instruct my attorney general to get a special prosecutor to look into your situation," he said.
"There have never been so many lies."
"That was a mistake and I take responsibility for using a personal email account," she replied.
"I'm not making excuses," she added.
Mr Trump interrupted several times to say: "You would be in jail".
Join our new commenting forum
Join thought-provoking conversations, follow other Independent readers and see their replies