Lies spread by President Donald Trump's White House could put 'lives at risk', says senior congressman
Leader of the free world says he's in a 'running war' with press over reporting about him
Jon Sharman
Monday 23 January 2017 17:30 Comments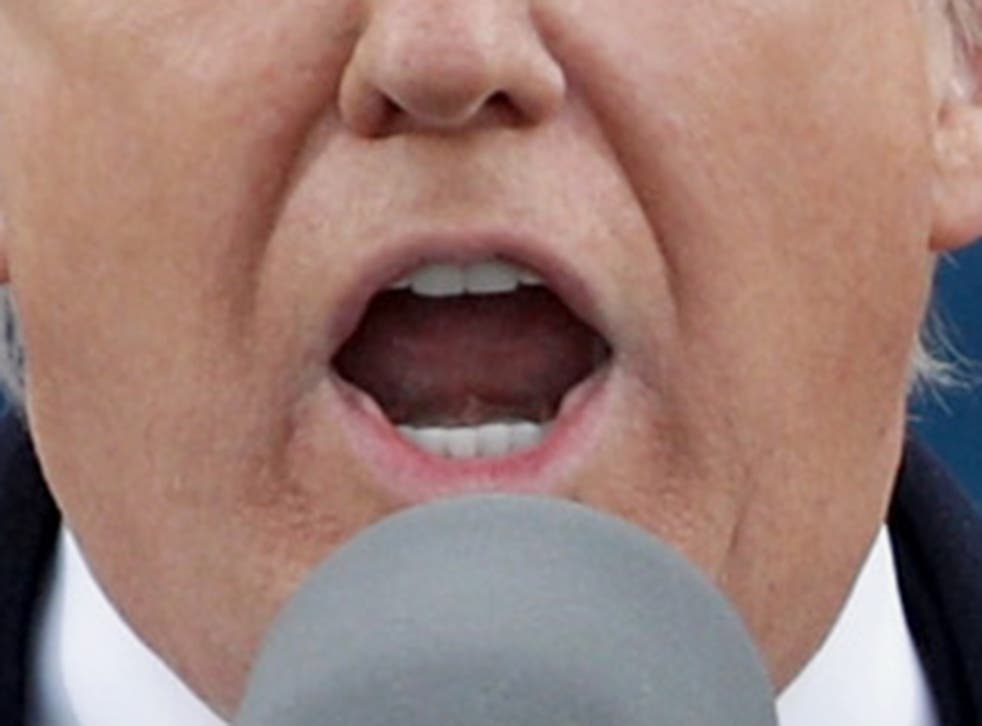 Falsehoods spread by President Donald Trump's White House could put "lives at risk" according to a senior congressman.
Democrat Adam Schiff, of California, was speaking during the fallout from a number of false claims made by Mr Trump and his staff regarding the size of the crowd at his inauguration ceremony.
Press secretary Sean Spicer made the demonstrably false claim that the crowd was the biggest ever, "period", while the President himself claimed between one and 1.5 million people had attended, which photographs disproved.
Mr Schiff, a member of the House Intelligence Committee, told Politico: "It absolutely puts lives at risk. If the president claims that Iran is cheating on the nuclear accord, or that North Korea is about to test a nuclear device on an intercontinental missile, the public needs to believe him, and if he so undermines his credibility we can't build an international coalition … it has the gravest consequences."
Mr Trump's adviser Kellyanne Conway told an incredulous NBC anchor on Sunday that Mr Spicer was dealing in "alternative facts", not falsehoods.
Lt. Gen. Patrick Hughes, the retired former director of the Defence Intelligence Agency, said "you should be absolutely factual" when discussing intelligence or foreign affairs, Politico reported.
Register for free to continue reading
Registration is a free and easy way to support our truly independent journalism
By registering, you will also enjoy limited access to Premium articles, exclusive newsletters, commenting, and virtual events with our leading journalists
Already have an account? sign in
Join our new commenting forum
Join thought-provoking conversations, follow other Independent readers and see their replies