Donald Trump says nuclear war between Japan and North Korea would be 'terrible... but if they do, they do'
'Japan is better if it protects itself against this maniac of North Korea'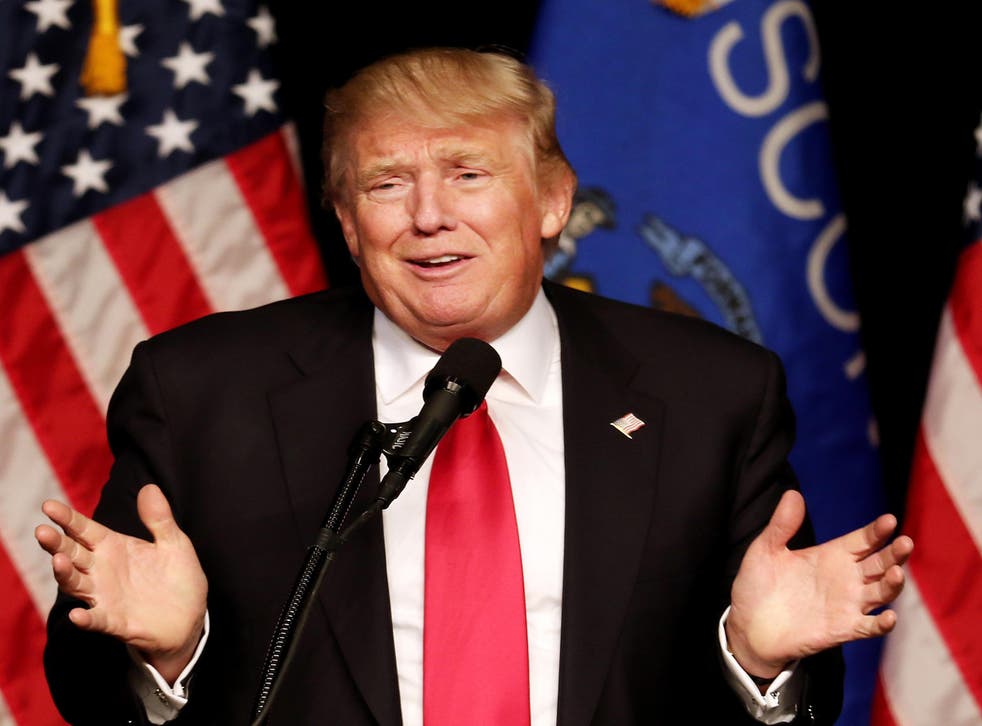 Donald Trump has caused international concern by saying a nuclear war between Japan and North Korea may be "terrible" but it would be "pretty quick".
Speaking at campaign event in Wisconsin, Mr Trump said Japan should use nuclear weapons to deter North Korea aggression instead of relying on US military protection.
He said: "I would rather have them not arm, but I'm not going to continue to lose this tremendous amount of money.
"And, frankly, the case could be made that let them protect themselves against North Korea. They'd probably wipe them out pretty quick
"If they fight, you know what, that'd be a terrible thing. Terrible. ... But if they do, they do."
Mr Trump has also called for South Korea to support its own military defence instead of relying on US financial support.
There are 54,000 US troops stationed in Japan and a further 28,500 in South Korea.
Donald Trump's most controversial quotes

Show all 14
Mr Trump added: "Japan is better if it protects itself against this maniac of North Korea.
"We are better off frankly if South Korea is going to start protecting itself ... they have to protect themselves or they have to pay us."
Japan's Prime Minister Shinzo Abe responded: "Whoever will become the next president of the United States, the Japan-U.S. alliance is the cornerstone of Japan's diplomacy."
President Obama said in response: "The person who made the statements doesn't know much about foreign policy or nuclear policy or the Korean Peninsula or the world generally."
Mr Trump has also attacked other NATO countries for "not paying their fair share" for their national defence.
He added: "We can't be the policeman to the world and have $19 trillion in debt, going up to $21 trillion."
Join our new commenting forum
Join thought-provoking conversations, follow other Independent readers and see their replies