Donald Trump admits he considered playing politics over Obamacare
'I actually talked with Paul [Ryan] and the group about just doing nothing for two years and the Dems would come begging to do something'
Rachael Revesz
New York
Thursday 26 January 2017 21:15 Comments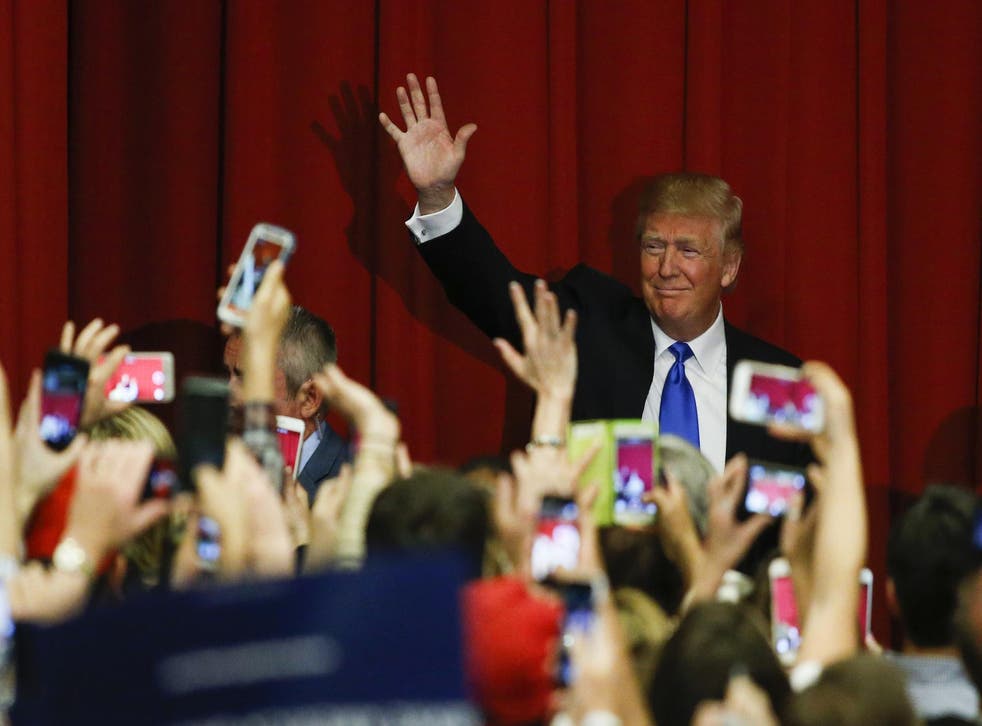 Donald Trump admitted that he had discussed waiting two years to dismantle Obamacare because it was the "right thing to do politically", even if, as he said, it would destroy people's lives if it continued.
Speaking at the GOP retreat in Philadelphia, President Trump explained why his first executive order was to "ease the burden" of the Affordable Care Act.
He repeatedly accused the 2010 law of being a "disaster"; it was too expensive and eliminated insurance provider competition at the state level.
His critics have said that his plan to scrap the act without a solid replacement, however, was jeopardising up to 30 million people's health care, as well as playing havoc with women's reproductive rights.
"I actually talked with Paul [Ryan] and the group about just doing nothing for two years and the Dems would come begging to do something," said Mr Trump.
"Because 2017 is going to be catastrophic price increases, your deductibles are through the roof, you can't use it - you can't use it - and they would come to us.
"Except we have one problem. We have to take care of the American people immediately so we can't wait."
Mr Trump insisted that he had acted swiftly to scrap the Affordable Care Act instead of letting it collapse after two years, a scenario which was not anticipated to play out.
His admission that people's health care was regarded as a political ping pong ball is not likely to go down well with millions of Americans who are concerned they have lost their health insurance.
"But every time they tell you about Obamacare, we're taking them out of a big jam," continued Mr Trump. "Big jam. We're putting ourselves at risk to a certain extent as we're taking it off their platter. But I think we have no choice."
"I'm serious," he added. "If we had waited two years it would explode like you've never seen an explosion."
Mr Trump may have "taken it off the Democrats' platter", but he has handed it to Tom Price, the new head of the Department of Health and Human Services.
"He will do a phenomenal job," Mr Trump promised.
At his senate confirmation hearing, Mr Price said he had not been "kept in the loop" regarding the President's plan to replace the health care act.
Register for free to continue reading
Registration is a free and easy way to support our truly independent journalism
By registering, you will also enjoy limited access to Premium articles, exclusive newsletters, commenting, and virtual events with our leading journalists
Already have an account? sign in
Join our new commenting forum
Join thought-provoking conversations, follow other Independent readers and see their replies