Donald Trump's repeated praise for totalitarian leaders alarms human rights advocates
The President's soft approach to authoritarian leaders has set the alarm bells ringing in Washington, but could this change in US foreign policy actually be the first sign that he is sticking to his 'America First' pledge?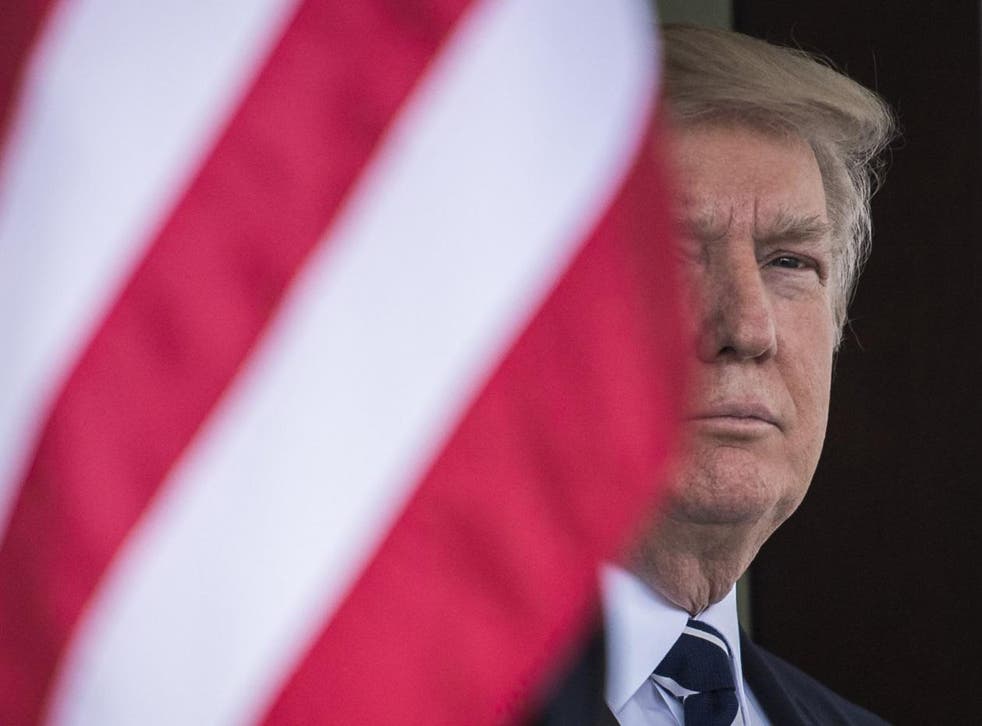 It's no longer just Vladimir Putin.
As he settles into office, Donald Trump's affections for totalitarian leaders have grown beyond Russia's President to include strongmen around the globe.
Egyptian President Abdel Fattah el-Sisi has had his opponents gunned down, but Trump praised him for doing "a fantastic job". Prayuth Chan-ocha, Thailand's Prime Minister, is a junta chief whose military jailed dissidents after taking power in a coup, yet Trump offered to meet with him at the White House. Turkish President Recep Tayyip Erdogan has eroded basic freedoms, but after a recent political victory, he got a congratulatory call from Trump.
Then there's the case of Philippines President Rodrigo Duterte. He is accused of the extrajudicial killing of hundreds of drug users, and he maligned President Barack Obama as a "son of a whore" at an international summit last year. Yet on Sunday, in what the White House characterised as a "very friendly conversation", Trump invited Duterte to Washington for an official visit.
In a undeniable shift in American foreign policy, Trump is cultivating authoritarian leaders, one after another, in an effort to reset relations following an era of ostracism and public shaming by Obama and his predecessors.
For instance, it has become an almost daily occurrence for Trump to gush about Chinese President Xi Jinping since their Mar-a-Lago summit last month. Trump has called Xi "a very good man", "highly respected" and a "gentleman", as he tries to persuade Xi to convince North Korea to scale back or give up its pursuit of nuclear weapons.
Trump's praise is not limited to potential US allies. Even as North Korean leader Kim Jung-un ratchets up his provocations, Trump called Kim "a smart cookie" over the weekend. On Monday, Trump told Bloomberg he would be "honoured" to personally meet with Kim "under the right circumstances".
Every American president since at least the 1970s has used his office at least occasionally to champion human rights and democratic values around the world. Yet, so far, Trump has willingly turned a blind eye to dictators' records of brutality and oppression in hope that those leaders might become his partners in isolating North Korea or fighting terrorism.
Indeed, in his first 100 days in office, Trump neither delivered substantive remarks nor took action supporting democracy movements or condemned human rights abuses, other than the missile strike he authorised on Syria after President Bashar al-Assad allegedly used chemical weapons against his own citizens.
"He doesn't even pretend to utter the words," says Michael McFaul, a US ambassador to Russia under Obama. "Small-d democrats all over the world are incredibly despondent right now about Donald Trump – and that's true in China, in Iran, in Egypt, in Russia. They feel like the leader of the free world is absent."
A tipping point for many Trump critics was his invitation to Duterte to visit the White House. Benjamin Cardin, a Senator for Maryland, the top-ranking Democrat on the Senate Foreign Relations Committee, says he is "deeply disturbed" by Trump's "cavalier invitation" and has called on him to rescind it.
"This is a man who has boasted publicly about killing his own citizens," Cardin says of Duterte. "The United States is unique in the world because our values – respect for human rights, respect for the rule of law – are our interests. Ignoring human rights will not advance US interests in the Philippines or any place else. Just the opposite."
Yet Trump's advisers say the President's silence on human rights matters is purposeful, part of a grand strategy to rebuild alliances or create new ones. Trump's outreach is designed to isolate North Korea in the Asia-Pacific region and to build coalitions to defeat Isis in the Middle East and North Africa, senior administration officials say.
Inside the Trump White House, the thinking goes that if mending bridges with a country like the Philippines – historically a treaty ally whose relationship with the United States deteriorated as Duterte gravitated toward China – means covering up or even ignoring concerns like human rights, then so be it.
"The United States has a limited ability to direct things," says Michael Anton, the National Security Council's director of strategic communications. "We can't force these countries to behave certain ways. We can apply pressure, but if the alternative is not talking, how effective would it be if we had no relationships? If you walk away from relationships, you can't make any progress."
Anton explains that Trump is trying to "balance" interests. He says the decision to invite Duterte to the White House – a symbolic gesture that gives credibility to the autocrat's rule – was agreed to by most of Trump's advisers.
"It's not binary," he says. "It's not that you care about human rights so you can't have a relationship with the Philippines, or if you have a relationship with the Philippines you don't care about human rights."
Bob Corker, chairman of the Senate Foreign Relations Committee, recently described the Trump strategy as establishing commonality with offending nations before publicly chastising them for offences.
"Their approach is to obviously continue to hold up the values that we have here in America," Corker said. "But their approach is to build some commonality – never let go of that as an American cause, but to work on it in ways where they achieve a result, and to not go in on the front end."
White House officials cite the release last month of Aya Hijazi – an Egyptian-American charity worker who had been imprisoned in Cairo for three years amid Sissi's brutal crackdown on civil society – as evidence that their strategy is paying dividends.
Trump and his aides worked for several weeks with Sissi and his government to secure Hijazi's freedom. The Obama administration had pressed unsuccessfully for her release, but once Trump moved to reset US relations with Egypt by embracing Sissi at the White House, Egypt's posture changed.
Tom Malinowski, assistant secretary of state for human rights and democracy under Obama, says Trump appears to be living up to his campaign promise.
"The whole idea of 'America First' is that we're not trying to make the world better," Malinowski says. "We're trying to protect the homeland and the domestic economy, and the rest is all cutting deals with whoever is willing to cut deals with us. There's not much room in that equation for standing up for the rights, freedoms and wellbeing of other people."
Human rights activists are concerned that Trump is condoning the actions of dictators when he is warm to them or extends invitations to visit.
"Inviting these men to the White House in effect places the United States' seal of approval on their heinous actions," says Rob Berschinski, senior vice president at Human Rights First. He adds: "Nothing excuses President Trump's clear inclination to reward mass murderers and torturers with undeserved honors."
Asked at a recent White House press briefing whether Trump had "a thing" for totalitarian leaders, press secretary Sean Spicer suggested he was cultivating such leaders with the explicit aim of weakening North Korea.
"The President clearly, as I said, understands the threat that North Korea poses," Spicer said. "Having someone with the potential nuclear capability to strike another country – and potentially our country – at some point in the future is something that the President takes very seriously."
Donald Trump's first 100 days: in cartoons

Show all 33
But McFaul postulates that the Trump administration may be naive in calculating that personal outreach and warm praise will convince authoritarian leaders to support US interests.
"The converse of that is that these leaders are taking him for a ride," McFaul says. "He tends to over-personalise relationships between states. He says China's 'raping' us, then he meets President Xi and suddenly he's this wise man with whom he has a good chemistry. I hope this will produce outcomes that are good for us, but right now it's producing outcomes that are good for China."
© The Washington Post
Join our new commenting forum
Join thought-provoking conversations, follow other Independent readers and see their replies