Donald Trump threatens to block Paul Ryan at Republican convention
The presumptive nominee insisted he is not 'angry' that the house speaker is not supporting him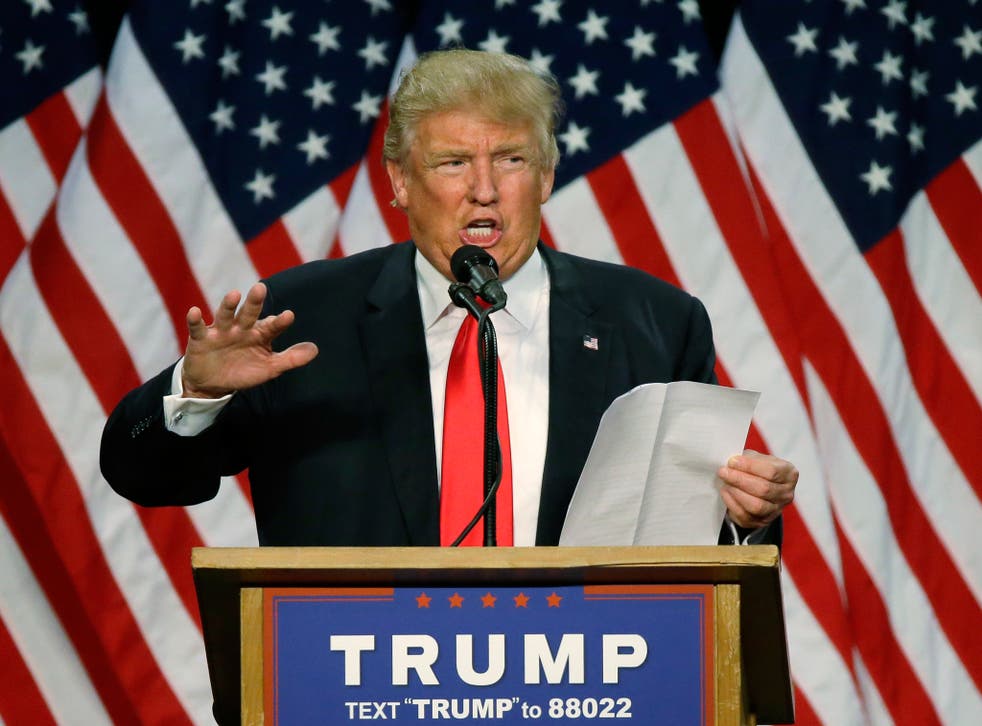 Donald Trump has refused to make peace with Republican house speaker Paul Ryan and has also declined to rule out blocking Mr Ryan from serving as the upcoming convention's chairman.
Republicans have urged Mr Trump to act in a more "presidential" manner and become more co-operative. There has been little evidence of a turnaround in behaviour as Mr Trump has reversed two of his key policies last week, vowing to raise the minimum wage and leverage higher taxes on the rich.
"I'm going to do what I have to do — I have millions of people that voted for me," Mr Trump said on ABC's "This Week".
"So I have to stay true to my principles also. And I'm a conservative, but don't forget, this is called the Republican Party. It's not called the Conservative Party," he said.
Mr Ryan has said he is still unable to endorse Mr Trump, just days before their so-called peace talks in Washington on Thursday.
They last spoke in March, before the New York Primary, although Mr Trump insisted to NBC News that he had a "friendly" call with him three weeks ago and was "blindsided" as a result.
"I'd like to have his support, but if he doesn't want to support me that's fine," he said.
But he did mention the "binding pledge" to support the nominee that other Republicans like former rival Jeb Bush are moving away from.
Trump supporter and fromer Alaska governor Sarah Palin, told ABC News that Mr Ryan's career "is over" for not supporting him.
Four of the last five Republican presidential nominees – George Bush, George W Bush, John McCain and Mitt Romney – have announced they will skip the convention in Cleveland, Ohio.
Mr Trump is the Republican nominee in all but name since Ted Cruz and John Kasich both quit the race last week. He could face a hurdle however, if Mr Cruz's nearly 600 delegates align to vote against Mr Trump.
The real estate mogul needs the magic number of 1,237 delegates at the convention to become the nominee.
Mr Trump has broken party lines with his more moderate stances on issues like Planned Parenthood and has even spoken against sweeping anti-LGBT laws in North Carolina, saying transgender people should be able to use "any bathroom they want".
His popularity has ascended as the outsider, self-funding his campaign and criticising the "rigged" political system.
The spat within the party has had an effect on funding, according to the New York Times.
The Republican convention faces a $7 million shortfall in sponsorship. Traditional sponsors like Walmart and Coca Cola have reportedly been reconsidering their commitments.
Join our new commenting forum
Join thought-provoking conversations, follow other Independent readers and see their replies