Donald Trump cut off medical funds to nephew's sick baby because he was 'angry' over family feud
Trump reportedly withdrew funds that paid for a sick child's medical bills after the parents sued his family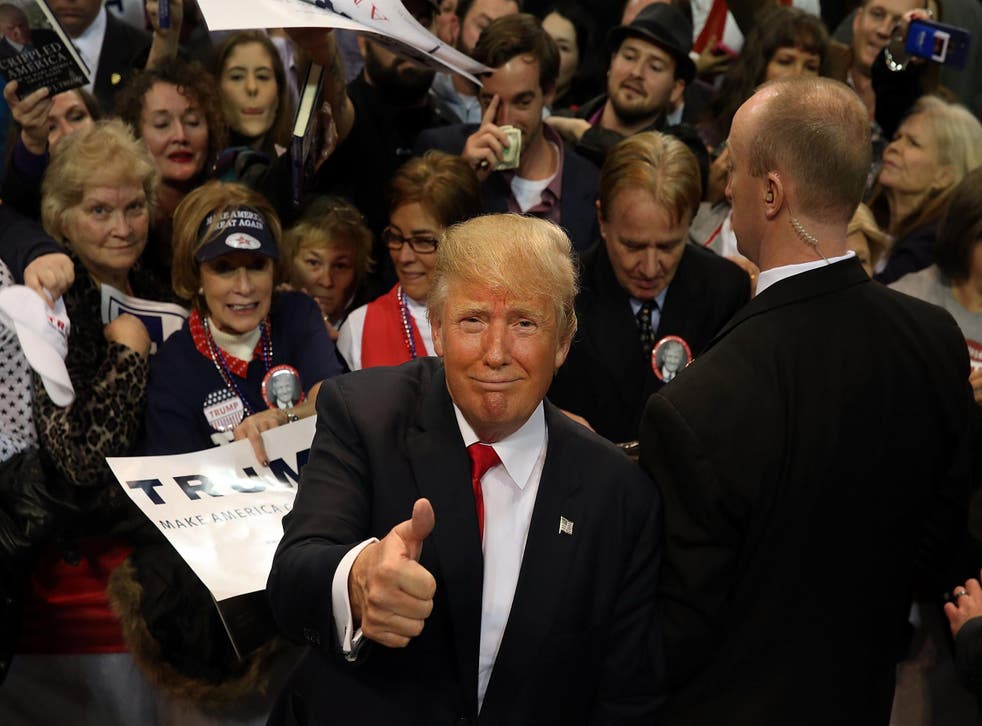 Donald Trump, frontrunner in the race for the Republican presidential nomination, has faced fresh criticism after it was revealed in an interview that he allegedly withheld funds for the medical bills of a sick infant due to a family feud.
The claim was made in a recent New York Times article which looks into Trump's relationship with his older brother Freddy, who died in 1981 at the age of 43 following years of alcoholism.
The article mentions an episode which occurred after the death of Fred Trump Sr, Donald and Freddy's father, in 1999.
Following the death of Freddy, his son, Fred III, got married and had a child. Shortly after birth, the baby began having seizures which later developed into cerebral palsy.
The Trump family pledged to pay for the child's medical bills, but that came to an end after the reading of Fred Sr's will, which Donald Trump had reportedly helped draft while his father was still alive.
In Fred Trump Sr's will, much of the inheritance, believed to be around $20 million, was divided between four of his five children and their descendants - leaving Freddy explicitly excluded from receiving any of the money.
Donald Trump's most controversial quotes

Show all 14
After this came to light, Freddy's children sued, claiming Donald Trump (their uncle) and his siblings had wielded "undue influence" over Fred Sr, who suffered from dementia in the last years of his life.
It is alleged that a week later Donald retaliated by withdrawing the funds that were meant to pay for the healthcare of his nephew's ill child.
Explaining this decision, Donald told the paper: "I was angry because they sued," adding Freddy's exclusion from the will was down to his father's dislike for Freddy's ex-wife.
Fred III did not offer a comment to the paper, but Donald said that the lawsuit over the will was settled "very amicably."
He added that he was fond of his nephew, and had grown to appreciate his brother later in his life, telling the paper that Freddy "would have been an amazing peacemaker if he didn't have the problem, because everybody loved him."
The Independent has contacted Donald Trump's campaign for a comment.
Join our new commenting forum
Join thought-provoking conversations, follow other Independent readers and see their replies