Donald Trump Russia claims: CIA agents 'say there may be more than one tape of sexual nature'
President-elect denies unverified allegations about compromising sexual and business behaviour in Russia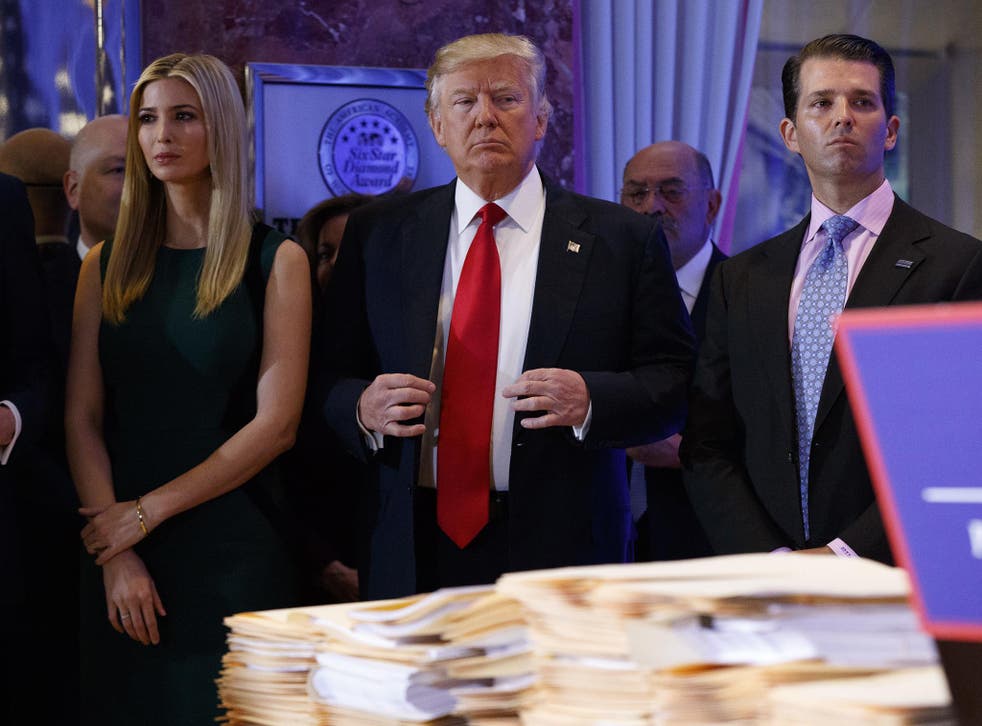 The CIA believes Russia may hold more than one recording of a sexual nature involving Donald Trump, it has been reported.
The President-elect and the Kremlin have denied the explosive, if unverified, allegations made in a dossier believed to have been compiled by a former British spy that Russian intelligence agencies have compromising material about Mr Trump.
A BBC reporter who made enquiries to the CIA about the allegations said he received a message from the agency saying they had more than one source for the claims, which they regarded as "credible".
"There was supposedly more than one tape, not just video but audio, more than one date, and not just in Moscow but in St Petersburg as well," said Paul Wood in a live broadcast from Washington.
Mr Trump has branded the leaked document's claims, which include lurid allegations that he was filmed in a Russian hotel room engaging in activities of a sexual nature, "fake news".
At a press conference at Trump Tower in New York, the President-elect said he was furious with the intelligence services, which he claimed had been behind the leak.
"It was a disgrace that the information was let out. I read the information, it was fake news, it's phony news," he said. "Sick people put that c**p together."
Trump calls leak "fake news" and "something that Nazi Germany would have done"
Mr Wood said he had asked the CIA about the allegations made in the dossier, which is said to have circulated for months among major media outlets, who were not able to corroborate its contents, before it was published by Buzzfeed.
"I sent a message to the CIA at the beginning of November to ask them about these allegations," said Mr Wood.
"It was illegal for any official to talk to me about them, but I got a message back through an intermediary that said the allegations were regarded as credible. And more than that, there was more than a single source for them, not just this MI6 man."
Trump and Putin passionately kiss in street mural

Show all 14
Ex-MI6 officer Christopher Steele, 52, is believed to have prepared the documents for Mr Trump's Democratic and Republican opponents during the US presidential primary election.
Mr Steele, who is now a director of the London based Orbis Business Intelligence Ltd, spent years under diplomatic cover working for MI6 in Russia and Paris and at the Foreign and Commonwealth Office in London, former British intelligence officials told Reuters.
After he left the spy service, Mr Steele supplied the US Federal Bureau of Investigation (FBI) with information on corruption at FIFA, international soccer's governing body.
Associates of Mr Steele said on Wednesday he was unavailable for comment. Christopher Burrows, a director and co-founder of Orbis with Steele, told The Wall Street Journal, which first published Steele's name, that he could not confirm or deny that Steele's company had produced the reports on Mr Trump.
US director of national intelligence James Clapper said he had told Mr Trump that the leak did not come from the government's intelligence community.
Join our new commenting forum
Join thought-provoking conversations, follow other Independent readers and see their replies