Donald Trump's own lawyer donated maximum amount to Hillary Clinton campaign
Daniel Petrocelli donated $2,700 to Ms Clinton a month after he was taken on by the Republican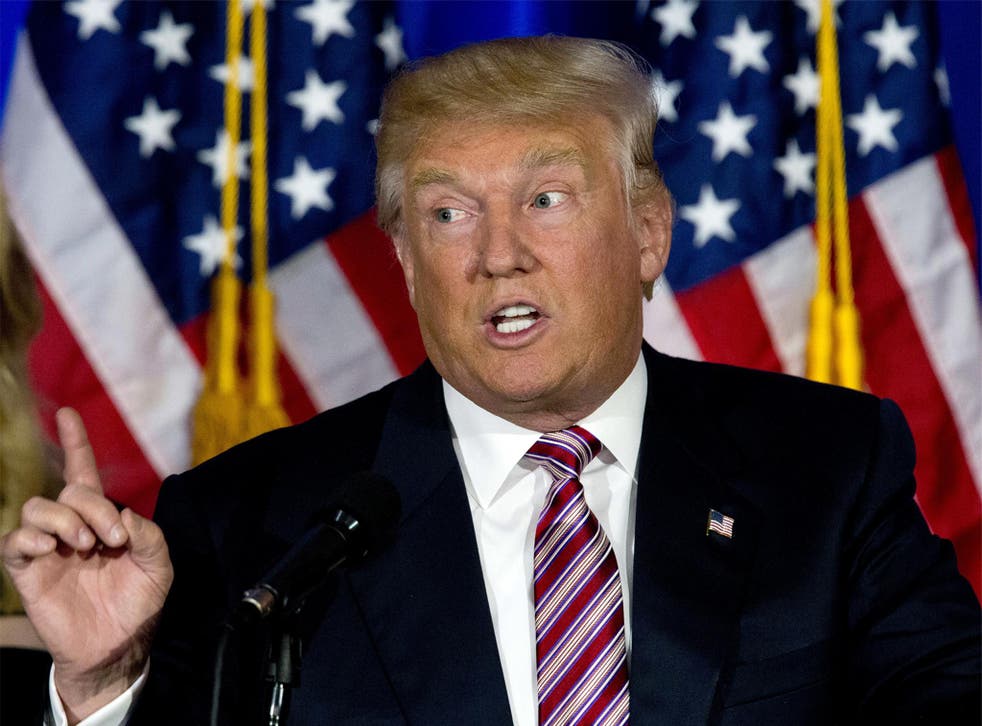 Donald Trump's lawyer donated to Hillary Clinton's campaign just one month after he was hired by the Republican for the Trump University debacle, amid Mr Trump's claims that the "Mexican" judge was "biased" against him.
Mr Trump said to Fox News' Sean Hannity this week that it was "disgusting" that the law firm on the other side donated large sums to Ms Clinton's team.
"The law firm gave hundreds of thousands — I think it was $900,000 or $700,000 — in speaking fees to the Clintons," he said. "Plus, they contributed tremendous amounts of money to the campaign."
Yet his own lawyer, Daniel Petrocelli, who is best known for winning $33.5 million in a wrongful death suit against O J Simpson, has donated to Ms Clinton and several other democrats over the last 15 years, as reported by Politico.
According to the Center for Responsive Politics, Mr Petrocelli donated $2,700, the maximum allowed per election cycle, to Ms Clinton in January 2016, one month after Mr Trump hired him.
He told the Hollywood Reporter in April that Mr Trump "didn't hire me for my political views. He hired me for my legal skills."
Donald Trump's most controversial quotes

Show all 14
His law firm, O'Melveny & Myers, has donated close to $20,000 to Ms Clinton's campaign.
The discovery comes at the same time that Mr Trump has accused Gonzalo Curiel, the judge residing over the lawsuit against his now defunct Trump University, of being "unfair" towards him due to his nationality - Mr Trump has repeatedly called the judge a "Mexican" although he was born in Indiana.
"I've been treated very unfairly by the judge," Mr Trump told CNN last week. "This judge is of Mexican heritage. I'm building a wall. … I think he should recuse himself."
Mr Trump tried to dampen the backlash - including house speaker Paul Ryan's response that Mr Trump's comments were the "textbook definition of racism" - by saying that a Muslim judge might also treat him unfairly due to his call to ban Muslims from the US.
Judge Curiel ruled that Mr Trump would go to trial on 28 November, weeks after election day.
The ruling was arguably doing Mr Trump a favour as the plaintiffs' lawyers had pushed for the trial to be held right after the Republican convention in July.
"The judge is doing his job," said Mr Petrocelli outside the San Diego court house in May. "We're not seeking to recuse the judge."
Join our new commenting forum
Join thought-provoking conversations, follow other Independent readers and see their replies