Donald Trump claims he has 'at least 20 Muslim friends' but fails to name them
The Republican presidential candidate has previously said 'I love the Muslims'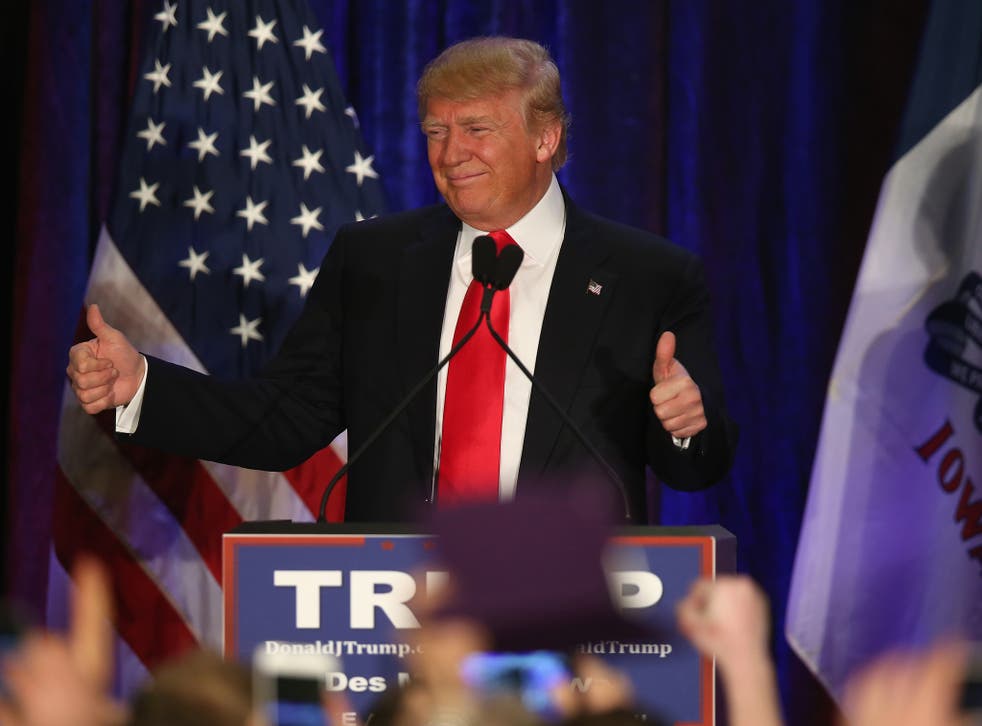 Donald Trump has defended himself against accusations of Islamophobia by saying he has at least 20 friends who are Muslim – but stopped short of naming them.
The Republican presidential candidate has previously said "I love the Muslims" despite provocative polices that include calling for a temporary ban on Muslims entering the United States and a database to track the movements of those already living there.
Asked by the Telegraph who his Muslim backers were, Mr Trump reportedly ducked the question. He said: "Oh, I could give you about 20 of them."
The newspaper added that Mr Trump's son was also unable to shine light on any of his father's Muslim friends. He did, however, say they had "completed a lot of business deals" in the Middle East.
The former star of the US version of the Apprentice made the comments moments after coming off stage in Sunday's Republican debate in Manchester, New Hampshire.
During the debate Mr Trump added torture to the contest by saying that he would "bring back a hell of a lot worse than waterboarding". He has previously touted the benefits of waterboarding – which stimulates drowning – telling a crowd at a campaign rally last year that "you bet your ass" he would reintroduce the method of torture.
Following the shooting in San Bernadino last year, in which 14 people were killed in an attack by supporters of the so-called Islamic State, the billionaire business mogul responded by calling for all Muslims to be banned from the United States.
Donald Trump's most controversial quotes

Show all 14
This led to an international backlash with one Saudi prince condemning the Mr Trump as a "disgrace" and calling for him to withdraw from the presidential contest. "You are a disgrace not only to the GOP [Grand Old Party, another name for the Republicans] but to all America," Prince Alwaleed, the chairman of Kingdom Holding, said on his Twitter account.
Other incendiary remarks from the firebrand include calling for a database of all Muslims in the country to be set up, in order to track their movements, and launching his campaign with an attack on Mexican immigrants as drug dealers, criminals and rapists.
Register for free to continue reading
Registration is a free and easy way to support our truly independent journalism
By registering, you will also enjoy limited access to Premium articles, exclusive newsletters, commenting, and virtual events with our leading journalists
Already have an account? sign in
Register for free to continue reading
Registration is a free and easy way to support our truly independent journalism
By registering, you will also enjoy limited access to Premium articles, exclusive newsletters, commenting, and virtual events with our leading journalists
Already have an account? sign in
Join our new commenting forum
Join thought-provoking conversations, follow other Independent readers and see their replies