Donald Trump being sued 'for forcing women off the pill' in crackdown on female contraception
State of California and civil rights group filed lawsuits after the US president's administration ruled the costs for free contraception for female workers was a 'burden' on bosses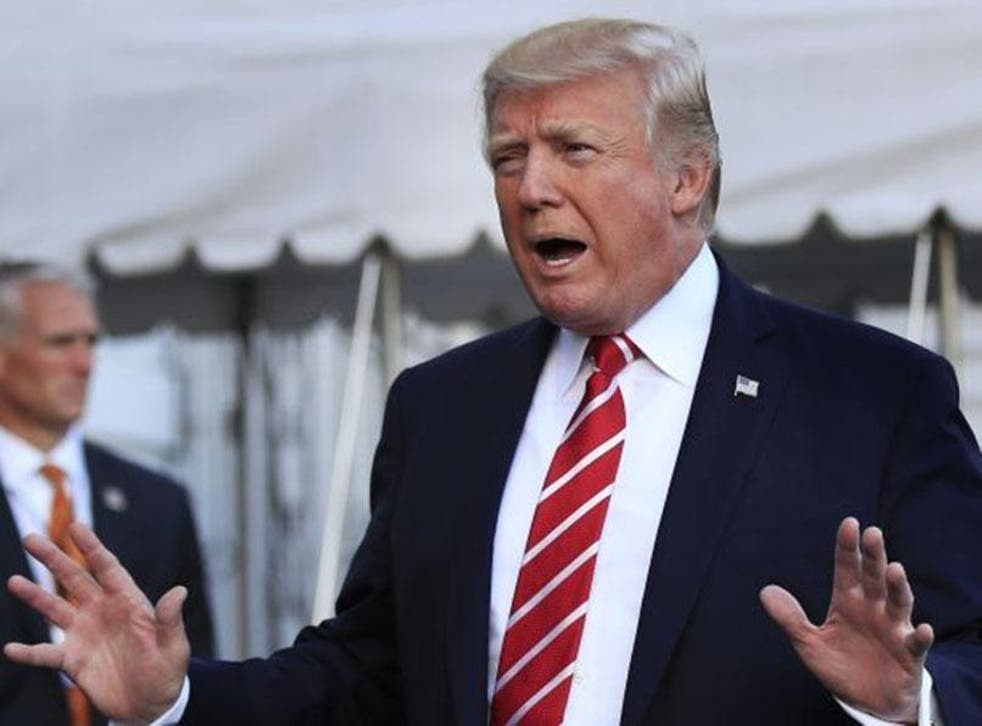 Donald Trump is being sued by the state of California and a civil rights group over achanges to health care coverage for workers which they say could force women off contraception.
The Affordable Care Act ruled that employers have to pick up the bill for women on their payroll who are on 'the pill'.
But the US president's administration announced a shake-up of the rules to allow bosses to back out of their obligations under the so-called Obamacare bill on the grounds of religious or moral beliefs.
The decision by Mr Trump's administration is seen as part of wider move to appease conservative groups in the US which helped usher him into the White House in his shock election victory.
The American Civil Liberties Union announced it had taken legal action just hours after health chiefs in Washington revealed they would loosen the contraception policy offered under Obamacare.
"The Trump administration is forcing women to pay for their boss's religious beliefs," ACLU senior staff attorney Brigitte Amiri said in a statement, CBS News reported.
"We're filing this lawsuit because the federal government cannot authorise discrimination against women in the name of religion or otherwise."
The state of California filed its own lawsuit, in a federal court in San Francisco, in the name of state attorney general Xavier Becerra, according to a report in the Huffington Post.
"Millions of women in California may be left without access to contraceptives and counseling and the State will be shouldering that additional fiscal and administrative burden as women seek access for this coverage through state-funded programmes," the legal action read.
In a statement, Mr Becerra said that Mr Trump had proven with his Obamacare contraception ruling that once again he was "willing to trample on people's rights".
World news in pictures

Show all 50
The US President's administration announced the change after saying the policy for female contraception for workers saddled employers with a "substantial burden".
Critics said the move unravelled the mandate under President Obama that gave 62 million women across the US with no out-of-pocket costs for the anti-pregnancy drugs.
Join our new commenting forum
Join thought-provoking conversations, follow other Independent readers and see their replies