Donald Trump reportedly threatens to send US troops to Mexico to deal with 'bad hombres'
The president apparently made the comments in a phone call last week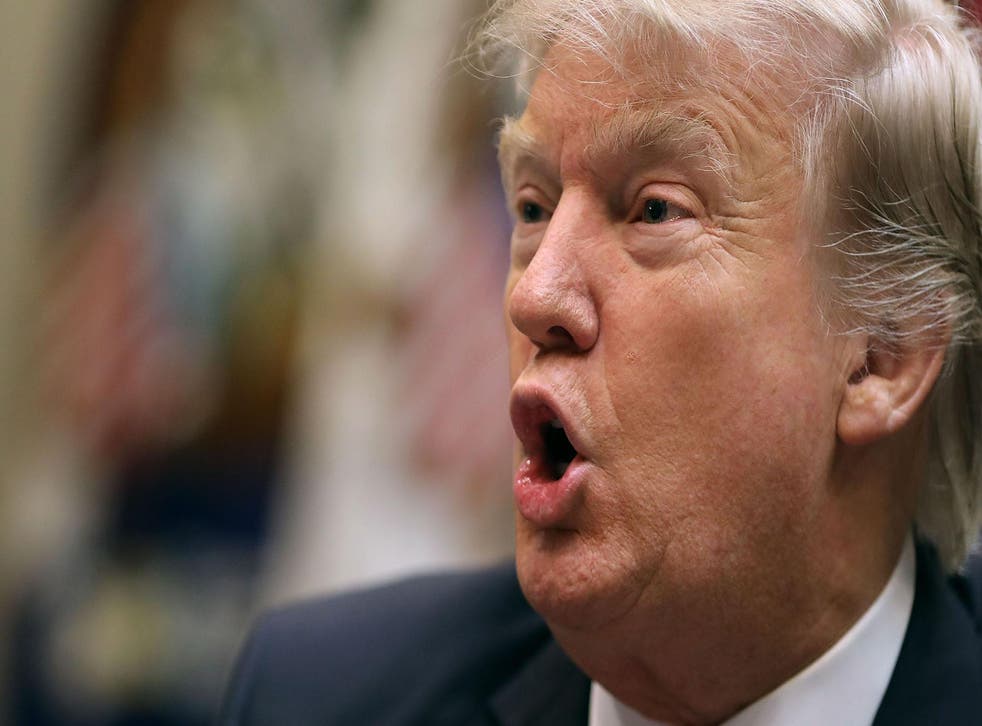 President Trump reportedly threatened to send US troops south of the border if his Mexican counterpart fails to stop "bad hombres" in the country.
Mr Trump made his comments while the two spoke over the phone last Friday, according to The Associated Press, who obtained an excerpt of conversation's transcript that excluded Mexican President Enrique Pena Nieto's response.
"You have a bunch of bad hombres down there. You aren't doing enough to stop them," Mr Trump allegedly told Mr Pena Nieto. "I think your military is scared. Our military isn't, so I just might send them down to take care of it."
However, since details of the phone call surfaced, both the White House and Mexico have denied that the threat was made.
"The negative statements you refer to did not occur during said telephone call," the Mexican Foreign Relations Department told the press agency. "On the contrary, the tone was constructive."
The phone call was meant to patch up tensions between the two leaders but the transcript suggests that President Trump is still using the same brash style that he used on the campaign trail.
Protestors rally at JFK Airport against Muslim immigration ban

Show all 20

Both leaders recently had a public fallout after Mexico adamantly declined to pay for President Trump's massive wall along the southern US-Mexico border. Some estimates suggest the wall could cost between $15 and $25 billion.
In a separate report, Mexican journalist Dolía Estévez published a similar interpretation of the call, adding that the "bad hombres" made reference to Mexico's drug cartels. He also said that President Trump had humiliated President Peña Nieto.
"Trump signalled that Mexican soldiers are not doing a good job in combating narcotics trafficking, Mr Estévez writes, "and therefore suggested that he would have to send US troops to assume the duties of defeating the cartels."