As Trump vows to bring back coal, Texan coal plant lays off 70 workers because the fossil fuel is not making money
Redundancies come after US President said he had 'ended the war on coal' and vowed to put miners back to work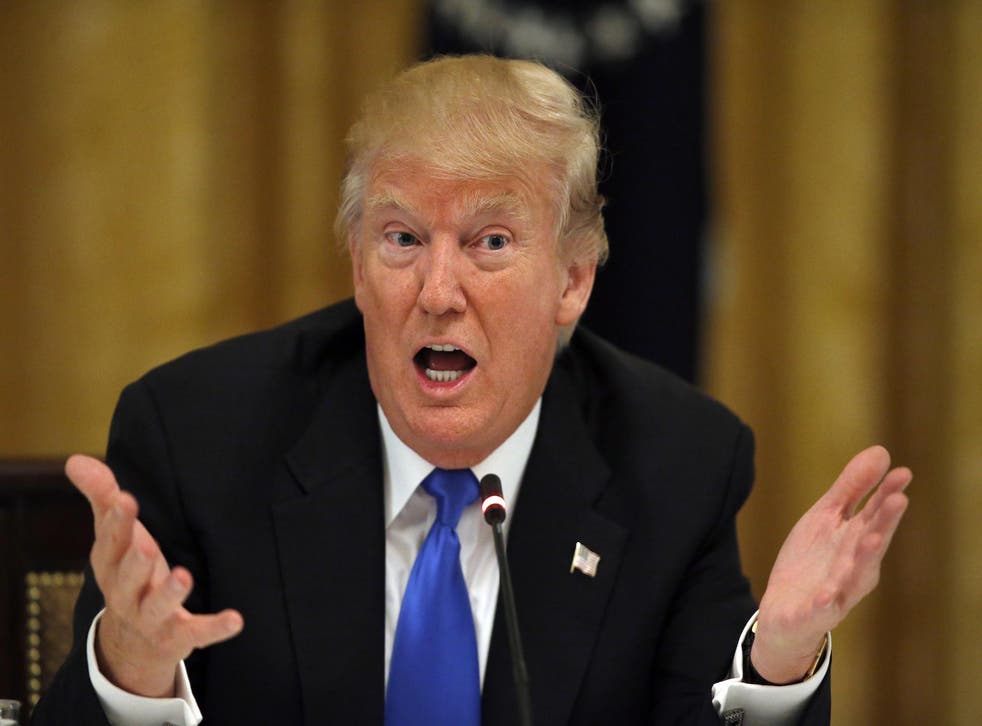 Donald Trump's plan to bring back coal appeared to take a hit when a Texan power plant revealed it was making around 70 workers redundant because the fossil fuel not making money.
The US President said he had "ended the war on coal" last month as he vowed to dismantle "job-killing" Environmental Protection Agency regulations and put miners back to work.
He has outlined plans to shift the US away from renewable energy through proposed budget cuts after controversially withdrawing from the landmark Paris agreement on climate change on 1 June.
Trump declares an end to 'war on coal'
But the price of coal remains so high that the Texas Municipal Power Agency (TMPA) said it will have to lay off around 70 workers from a coal-fired electrical plant at Gibbons Creek, Anderson, during the winter months.
The agency claimed it was not economical to keep the facility running all year round and said it would only keep it fully operational between June and September, according to KBTX-TV.
Around 20 people will reportedly stay to maintain safety standards throughout the rest of the year.
The TMPA has been trying to sell the power plant for more than a year and will have to decide whether to shut it down completely if a buyer is not found by September 2018.
The news will come as a blow for Mr Trump, who declared that "the golden era of American energy is now underway" at an event called Unleashing American Energy last month.
The President told energy executives and labour union leaders: "You've gone through eight years of hell.
"We are putting the coal miners back to work just like I promised.
Donald Trump's international Presidential trips

Show all 22
"We are ending the intrusive [Environmental Protection Agency] regulations that raise the price of energy so substantially."
A global oversupply of oil has actually kept prices of the commodity down in recent years, and the Trump administration's push for gas exports is likely to continue facing a market glut.
He has already approved the sale of more American natural gas to South Korea as well as the construction of a new petroleum pipeline to Mexico.
"That'll go right under the wall," Mr Trump joked, referring to the 74-mile long wall he hopes to build along the US-Mexico border.
Mr Trump also intends to approve two applications to export natural gas from the Lake Charles liquefied natural gas terminal in Louisiana and open up a new offshore oil and gas leasing programme.
He said: "We have so much more [energy] than we ever thought possible...We don't want to let other countries take away our sovereignty and tell us what to do...We will be dominant. We will export American energy all around the globe...Job-killing regulations are being removed...like you've never seen before."
Mr Trump said the Paris Accord had hurt the coal industry and claimed it would prove "too costly" for the country to stick to the agreement to reduce greenhouse gas emissions.
Thirteen states and more than two hundred city mayors have pledged to abide by the Paris goals, despite the President's decision to withdraw from the agreement.
New money in renewable energy outpaced new investments in fossil fuels for the first time in 2015 to the tune of $350bn.
Register for free to continue reading
Registration is a free and easy way to support our truly independent journalism
By registering, you will also enjoy limited access to Premium articles, exclusive newsletters, commenting, and virtual events with our leading journalists
Already have an account? sign in
Register for free to continue reading
Registration is a free and easy way to support our truly independent journalism
By registering, you will also enjoy limited access to Premium articles, exclusive newsletters, commenting, and virtual events with our leading journalists
Already have an account? sign in
Join our new commenting forum
Join thought-provoking conversations, follow other Independent readers and see their replies