Donald Trump 'Muslim ban': Lufthansa continuing to fly passengers from seven countries barred from entering US
Airline acts after Boston court places emergency brake on President's executive order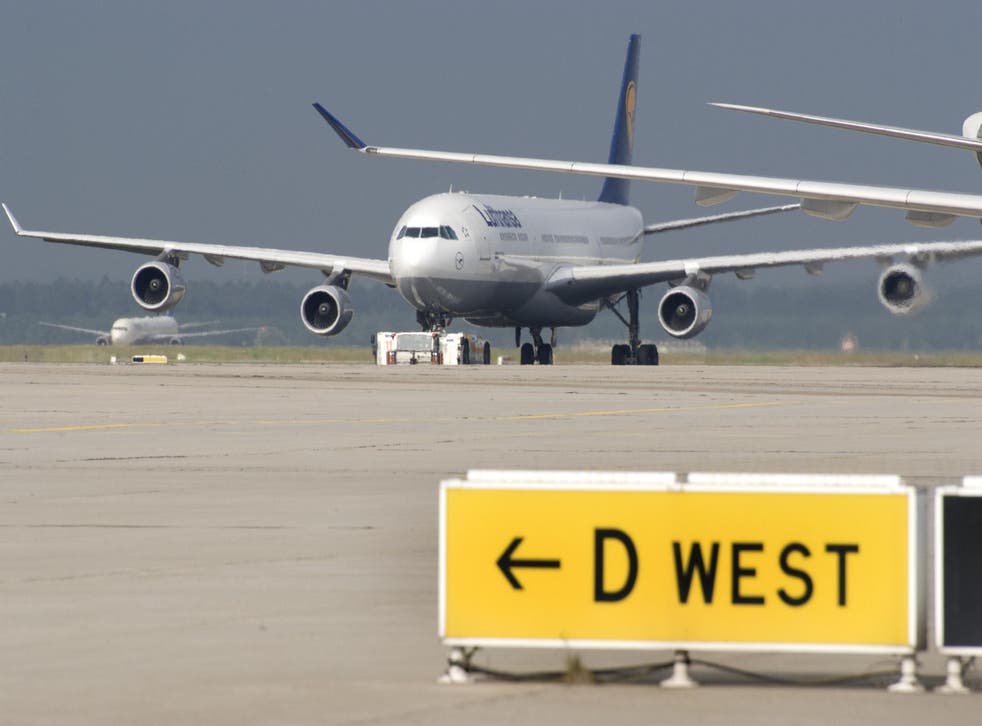 German airline Lufthansa has said it will continue to fly passengers to Boston who are banned from the US under President Donald Trump's travel restrictions .
The airline announced the decision after a Massachusetts court granted an emergency restraining order against the measure, which prevents people from seven majority Muslim countries entering the country.
"Due to a decision (Temporary Restraint Order) by the district court in Massachusetts, the order is suspended on flights to BOS for the time being until 5 February 2017," the airline said on its travel information page.
"All passengers with valid travel documents are eligible to board on LH-flights to BOS."
Donald Trump announces a ban on refugees and all visitors from Muslim-majority countries
The rapid roll-out of an executive order signed by Mr Trump last week caused travel chaos and protests at American airports, with pre-approved refugees, students and workers with visas and residency green cards barred from flights to the US.
Civil liberties groups and lawyers representing US immigrants have filed lawsuits in opposition to the rule in federal courts across the US, including in Washington, New York and Los Angeles, but the case in Boston is reportedly one of the more advanced.
On Friday, a court in the capital was set to decide whether to extend the ban's temporary suspension.
The American Civil Liberties Union in Massachusetts on Wednesday added six plaintiffs to the Boston case including three Iranians who are lawful permanent residents and two who were on student visas.
Boston-based Aid organisation Oxfam has also joined, arguing that it has been unable to bring partners to their headquarters.
The charity condemned the executive order, claiming that it is "illegal, unconstitutional, and dangerous".
Many immigrants who have lawful visas say they cannot now leave the country because they would not be able to return.
Massachusetts' Democrat Attorney General Maura Healey announced on Tuesday her office was joining the collective motion and also filing its own lawsuit seeking to have the ban thrown out.
"During his campaign, President Trump called for a 'complete shutdown on Muslims entering the US', On Friday he acted to make good on that promise," Ms Healey told reporters.
"Over the past three days my office has closely reviewed the language of the order and its many impacts [...] the executive order is harmful, discriminatory and unconstitutional. It discriminates on the basis of religion and national origin."
Protestors rally at JFK Airport against Muslim immigration ban

Show all 20
Emirates airline is reportedly changing its pilots and cabin crews on flights to the United States following Mr Trump's executive order banning travel from several Muslim-majority countries.
Join our new commenting forum
Join thought-provoking conversations, follow other Independent readers and see their replies