America's oldest and most successful jewel thief vows to give up life of crime after being busted in Walmart
She was inspired to rob Cartier in Monte Carlo after watching 'To Catch a Thief'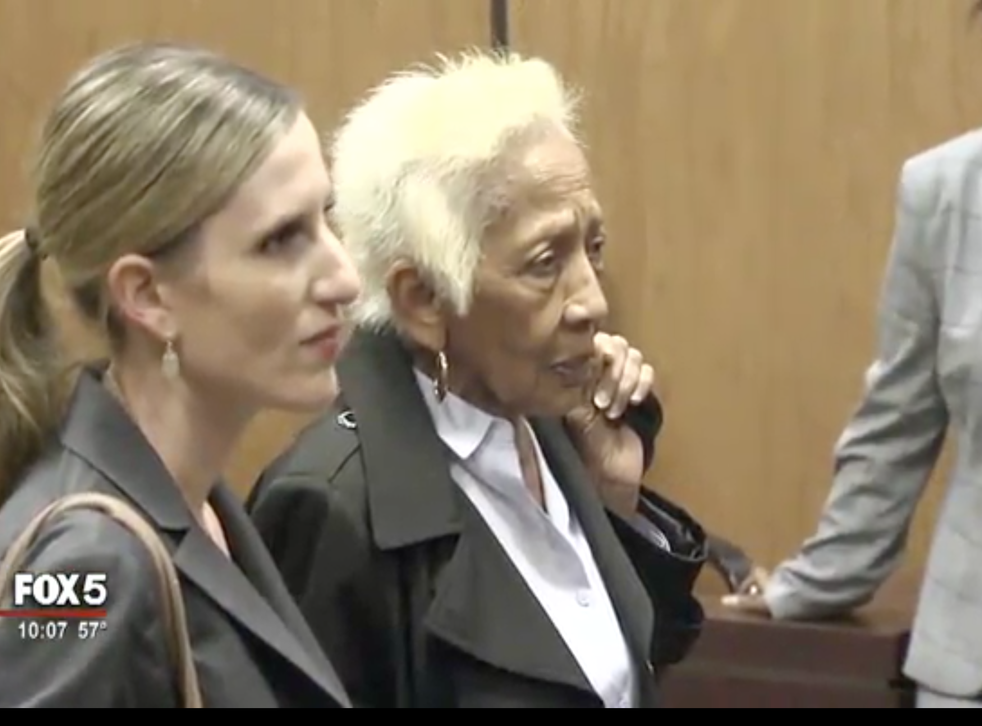 An 87-year-old woman - once dubbed America's most successful jewel thief - has vowed to give up a seven-decade life of crime after being busted for stealing from a local Walmart.
Doris Payne, who is reputed to have stolen more than $2m during a career that reached from Slab Fork, West Virginia, to Monte Carlo and even Tokyo, claimed her life of light-fingered larceny was over after being charged with the theft of $86.22 worth of electronics and groceries.
"Don't come back, Ms Payne," Chamblee Municipal Court Judge Angela Duncan told Ms Payne, according to US media.
Payne, who pleaded guilty to a charge of shoplifting responded: "I won't."
The hearing on Monday in Georgia marked the latest twist in a life of crime that began more than 70 years ago in a dirt poor upbringing in West Virginia.
A 2013 documentary about her life, The Life & Crimes of Doris Payne, made by Kirk Marcolina and Matthew Pond, suggests that her first thefts were performed in order to help her mother, who was Native American and was abused by her father, who was African American. She told one interviewer she sold the items from one of those first thefts to allow her mother leave her unhappy marriage.
CCTV: Thief uses distraction tactic to swipe phone
"I don't have any regrets about stealing jewelry. I regret getting caught," she says in the film. A movie of her life, in which she was to be played by Halle Berry, was talked of but apparently progressed no further.
Payne, who had been under house arrest at the time she carried out the shoplifting in Walmart and was even wearing an ankle monitor, reputedly never utilised anything more than sleight of hand, a smart handbag and a designer outfit to carry out her crimes. No one was ever hurt. Her rap sheet - or criminal record - is said to stretch to 20 pages in the US alone.
Her previous crime had been the attempted theft of a $2,000 necklace from the Von Maur store in Atlanta's Perimeter Mall last year. Officials said over the years she had used up to 20 aliases and multiple Social Security numbers.
Ms Payne did not respond to a request for comment. However, Marissa Goldberg, Payne's lawyer told The Independent that her client's guilty plea had cleared the charges against her. "She is now free to get on with her life and that is what she wants to do," she said.
World news in pictures

Show all 50
According to the Atlanta Journal-Constitution, in the early years of her life of crime, Payne, who was born in October 1930 and was the youngest of six children, made use of Town and Country magazine to help her identify jewelry that was valuable and worth of her attention.
One of Payne's most celebrated thefts took place in the 1970s when she stole a 10-carat diamond ring valued at more than $500,000 from the Cartier store in Monte Carlo. She had reportedly been inspired to carry out the theft after seeing To Catch a Thief, Alfred Hitchcock's 1955 romantic comedy starring Grace Kelly and Cary Grant.
She was caught and held but avoided charges.
According to Fox News, Payne, who has two adult children, promised that all of that was behind her.
"I'm going on about my life's dream doing for foster kids, young boys," she said. "Any and all money I ever get from a book will go in that fund."
Join our new commenting forum
Join thought-provoking conversations, follow other Independent readers and see their replies