Drug dealers in Mexico 'made to eat children's hearts' to prove their loyalty to Knights Templar leader El Chayo
The late drug lord died in March, despite the Mexican authorities believing they killed him in 2010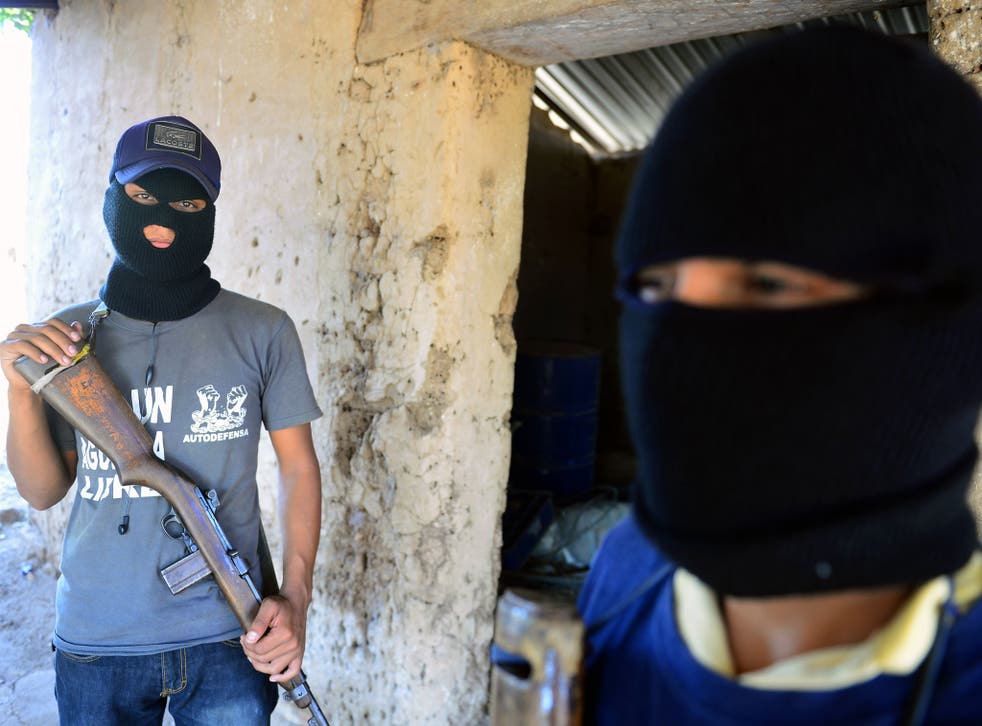 New members of a Mexican drug cartel were reportedly forced to eat children's hearts as part of their initiation, according to authorities.
Details of the rituals were discovered by officials investigating an organ trafficking ring allegedly run by the infamous Knights Templar cartel.
The group's leader Nazario Moreno, who was shot dead by police in March, allegedly ordered that recruits prove their loyalty through an act of cannibalism, the International Business Times reported.
"At [an] initiation ceremony they used the organs, in this case the heart, and forced people going through this initiatory process to eat it," Alfredo Castillo, the federal government's envoy to Michoacan, told a local radio station.
Castillo said detectives were told of the practice by detained gang members.
"There are statements from some people who were present when Nazario Moreno El Chayo [The Rosary] came and told others, either as initiation or as part of a ritual: 'Today we are going to eat a person's heart'," Castillo told Noticias MVS.
The majority of the hearts came from local children who had been kidnapped for organ trafficking purposes, authorities believe.
Moreno, also known as El Mas Loco or 'The Craziest One', was one of Mexico's most notorious drug lords before he was shot dead, despite the Government announcing he was dead four years ago.
Officials said the troops fired in response to "aggression" as they tried to make an arrest.
The 43-year-old had been tracked by the Mexican military before they confronted him in the remote town of Timbuscatio.
He was thought to have died following a two-day gunbattle with federal police in December 2010 in his home state of Michoacan, but no body was found at the time.
In 2010, the government of then-President Felipe Calderon officially declared that Moreno was dead and there was proof, but some residents of Michoacan had reported seeing Moreno since then.
The hunt spiked last year as anti-Moreno vigilantes took up arms against the Knights Templar.
Moreno's death follows the capture of Mexico's most powerful drug lord, Joaquin "El Chapo" Guzman, who surrendered when marines raided his condo in the Pacific resort city of Mazatlan last month.
Join our new commenting forum
Join thought-provoking conversations, follow other Independent readers and see their replies