Dylann Roof: Prosecutors to seek the death penalty for young man charged over Charleston church killings
Court documents filed on Thursday reveal prosecutors will seek capital punishment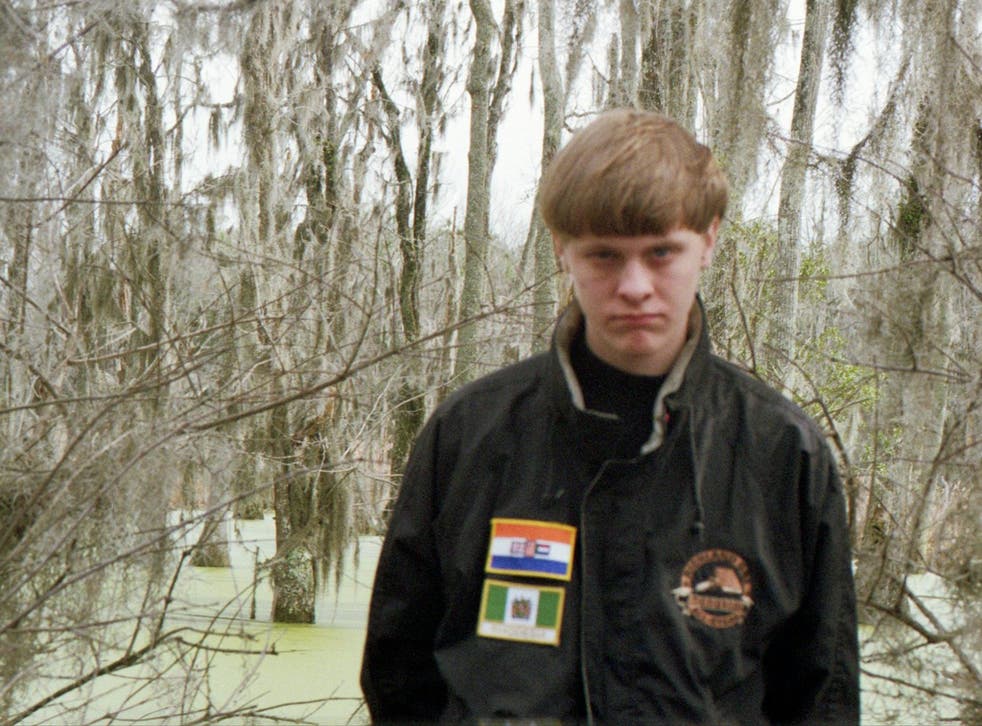 Prosecutors have indicated they will seek the death penalty for Dylann Roof, the young man charged with nine counts of murder over the shooting at a black church in South Carolina.
Documents filed in court on Thursday indicated state officials will try and ensure he is put to death if he is convicted of the June attack in Charleston, where he is alleged to have opened fire on a bible class.
Mr Roof has been indicted twice for the killings, in state court and in federal court, and each of those cases carries a possible death sentence.
Until the court filing on Thursday by Scarlett A Wilson, the South Carolina state solicitor overseeing the case, neither set of prosecutors had said publicly whether they would seek to have him executed, reports said.
The documents said state prosecutors would pursue the death penalty because more than two people were killed, and that others' lives were put at risk.
Join our new commenting forum
Join thought-provoking conversations, follow other Independent readers and see their replies