Dylann Storm Roof: What we know about 21-year-old Charleston shooting suspect
Police and federal officials are investigating whether shooting was a hate crime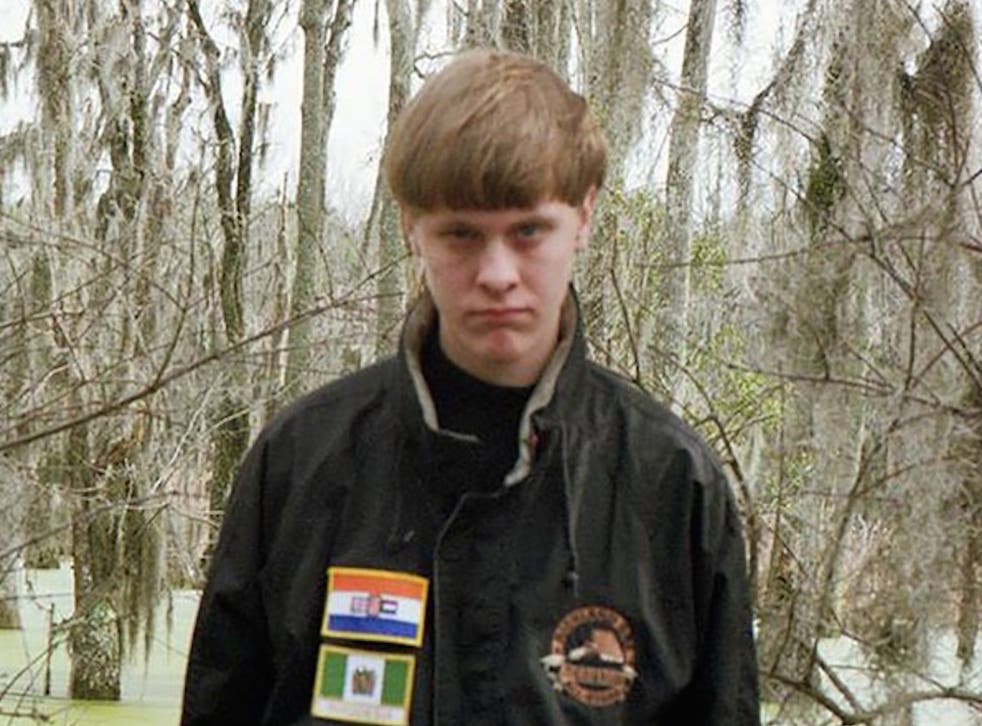 He stares into the camera, standing against the backdrop of a swamp, his hair a mop and his green jacket bearing a badge that appears to be the flag of Apartheid South Africa.
This is Dylann Roof, the man detained by police in aftermath of the shooting in Charleston, North Carolina, described as somebody who was quiet and who mainly kept to himself.
Public records show Mr Roof was arrested in March in Lexington County on drug charges. An image taken from his Facebook page shows him in a green jacket bearing a flag that appears to belong apartheid South Africa.
Reports said Mr Roof was arrested in April for trespassing charges and in March for possession of a controlled substance.
He had been been a student at White Knoll High School, located in Lexington, South Carolina.
Derrick Pearson, a former classmate of Mr Roof, told The Independent that he did not know him well but that he was "quiet and mostly kept to himself".
In pictures: Charleston vigil

Show all 6
Reports said that the young man had been given a gun by his father as a 21st birthday present in April, his uncle told Reuters.
Law enforcement officers were at the home of Mr Roof's mother on Thursday morning, the uncle, Carson Cowles, said in an interview.
Mr Cowles said he recognized Ms Roof in a photo released by police, and described him as quiet and soft-spoken. Mr Roof's father gave him a .45-caliber pistol for his birthday this year, Mr Cowles said
Join our new commenting forum
Join thought-provoking conversations, follow other Independent readers and see their replies