Ebola outbreak: Hundreds of parents remove schoolchildren after principal visits Zambia
The headteacher of Hazlehurst Middle School in Mississippi had gone to a funeral in southern Africa, roughly 3,000 miles from the centre of the Ebola outbreak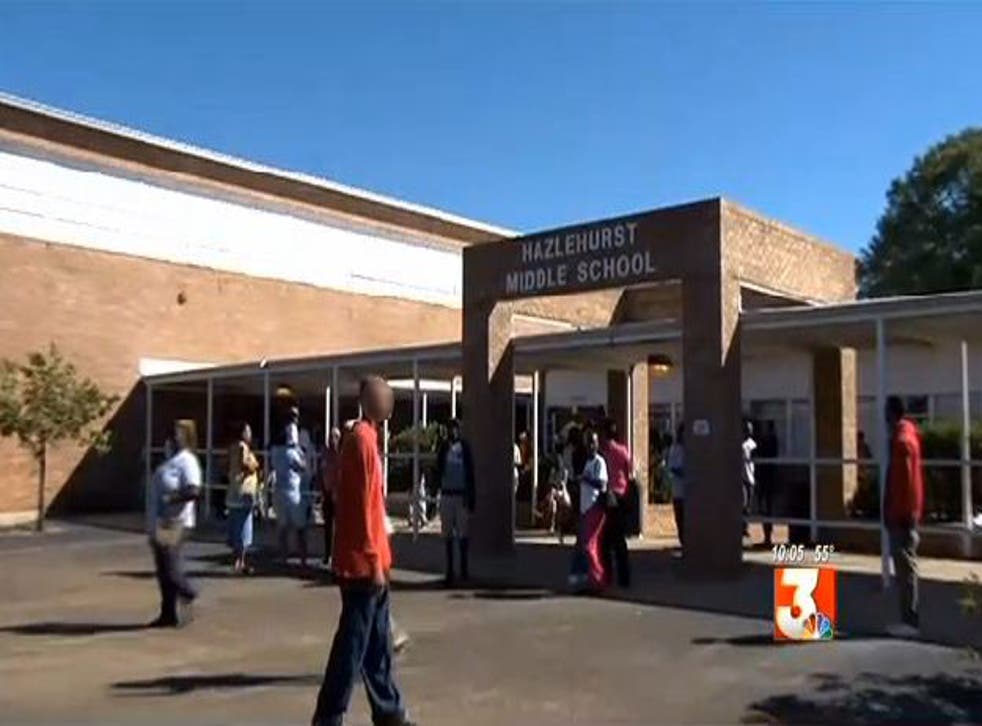 Hundreds of parents withdrew their children from school for fears they could contract Ebola, after its principal returned from a trip to Zambia, in southern Africa – at least 3,000 miles from where the outbreak is centred.
Headteacher Lee Wannik caused panic at the Hazlehurst Middle School in Mississippi last week, after his return from an Ebola-free country caused concern among parents and subsequent rumours on social media.
The highly contagious virus Ebola has ravaged west Africa, having swept through the primary countries of Liberia, Guinea and Sierra Leone killing over 4,000 people.
However, Mr Wannik travelled to a destination thousands of miles from the epicentre of the Ebola outbreak to attend his brother's funeral.
In pictures: Ebola virus

Show all 62
According to local news outlets the alarm also spread to the parents of children in the high and elementary schools, too, with many of those pupils also removed.
"As soon as I got word on Facebook I came and got my (children)," parent Candice Swan told WAPT. "I don't know about anybody else, but I am coming to get mine."
A school board meeting was held, attended by Superintendent John Sullivan and State Epidemiologist Dr Thomas Dobbs, who listened to parents' concern over whether their children will be exposed to the virulent disease.
Health and school officials tried to allay fears. "His itinerary did not put him in contact with any areas in the continent of Africa that may have provided him with any contact to the virus that we're concerned about," Mr Sullivan told them, reports WLBT.
The principal had agreed to go on a further holiday for a week so as not to distract his pupils' studies, however some parents demanded that he produce a clean bill of health before returning.
The superintendent asked parents to allow their children to return to school and made it clear that the principal's trip did not put the children's health in jeopardy, particularly as there is no current threat to Mississippi.
Meanwhile, elsewhere in the US, a teacher in Maine has been prohibited from returning to the classroom after visiting Dallas, Texas.
Dallas is where Thomas Eric Duncan, the first person to be diagnosed with Ebola in America, died after arriving from Liberia.
A nurse who treated Duncan contracted it from him and is currently being treated in a special unit near Washington.
According to the Daily Mail, the Maine teacher had gone to a conference 9.5miles from Texas Health Presbyteria, where Duncan had been treated, and school officials ordered the teacher to go into isolation for three weeks.
Join our new commenting forum
Join thought-provoking conversations, follow other Independent readers and see their replies