Ebola in US: Children came in contact with patient suffering from the deadly virus
Five children came in contact with the man over the weekend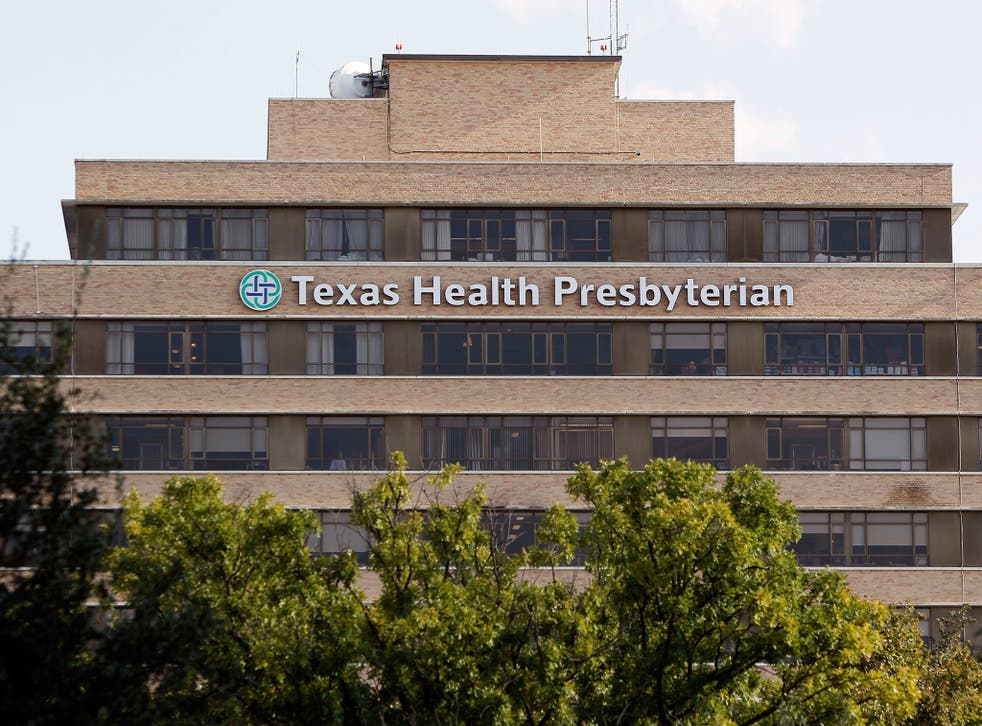 The first person to be diagnosed with Ebola in the US came in contact with five school-age children over the weekend, according to officials.
Children who were identified as having been exposed to the disease are now being monitored at home, Texas Governor Rick Perry told reporters at a news conference where he cited health officials.
Since the outbreak was recognised in March, over 3,000 people in West Africa have died, but the Governor added he was confident that the virus would be contained.
A Texan official echoed Governor Perry's assurances, and said the chance of the children having Ebola was "very low".
"The students did not have any symptoms and so the odds of them passing on any sort of virus is very low," Mike Miles, Dallas Independent School District superintendent, told the news conference.
The unidentified Ebola patient was placed in isolation at Texas Health Presbyterian Hospital in Dallas on Sunday.
On Wednesday, he was understood to be in critical condition.
He was initially evaluated last Friday and sent home from Texas Health Presbyterian Hospital with antibiotics - a critical missed opportunity that could result in others being exposed to the virus, infectious disease experts told Reuters.
See the Ebola outbreak mapped

Show all 7
Members of the emergency services who transported the man and members of his family to hospital are also among the 12 to 18 people who are being monitored after coming into contact with the man.
Texas health officials who took care of the patient have so far tested negative for the virus and there are no other suspected cases in the state.
Those who may have had contact with the patient will be closely monitored for the next 21 days - the time it can take for symptoms to appear.
"We have a seven-person team in Dallas today helping to review that with the family and make sure we identify everyone that could have had contact with him," Dr. Thomas Frieden, director of the US Centers for Disease Control and Prevention (CDC), said in an interview with NBC TV's "Today" show.
The deadly virus spreads through contact with bodily fluids, including blood or saliva, meaning it is more difficult to catch than airborne diseases.
But the long period of time before patients exhibit signs of infection, such as fever, vomiting and diarrhea, means an infected person can travel without detection.
While past outbreaks killed as many as 90 percent of victims, the current epidemic's fatality rate has averaged about 50 percent.
Additional reporting by Reuters and AP
Join our new commenting forum
Join thought-provoking conversations, follow other Independent readers and see their replies