Ecuadoran volcano called 'Throat of Fire' in local language starts spewing ash 28,000ft into air
The eruption is latest after months of activity around Tunguarahua volcano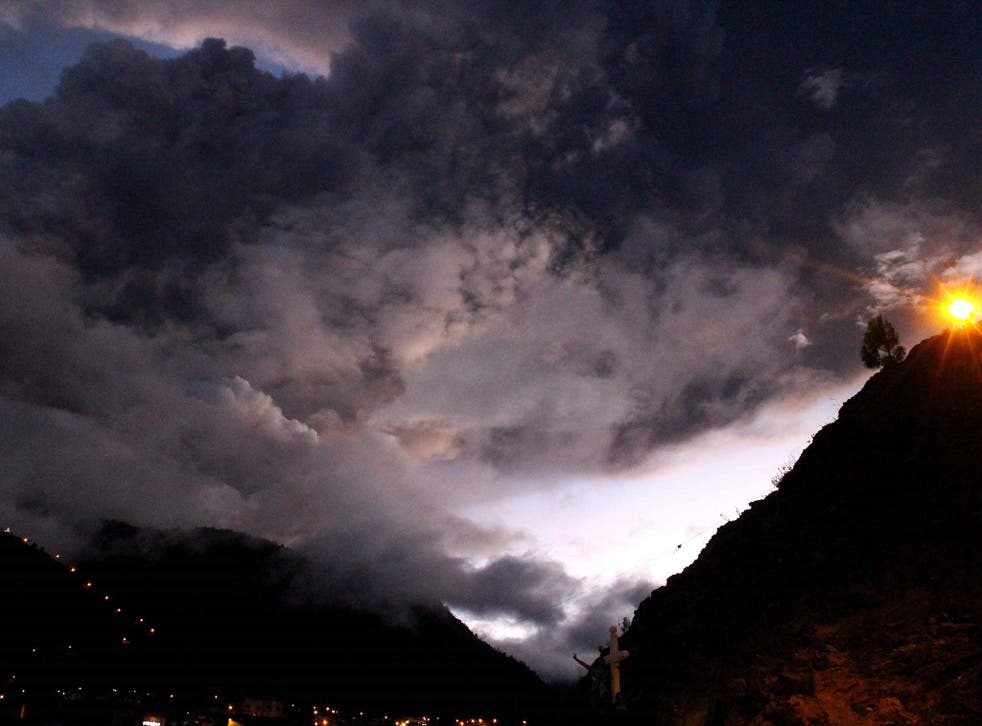 An Ecuadorean volcano is spewing ash five miles into the air, closely monitored by experts, after an eruption this weekend.
Ash from the Tunguarahua volcano, whose name means 'Throat of Fire' in the local Quechua language, was blown five miles, 28,000 ft, into the sky and drifted west.
It was the latest eruption from the volcano after a period of calm.
Tunguarahua volcano erupted on 29 July, 4 August and then again on 19 August.
Homes nearby have felt the strength of the eruptions, with the blast causing windows and roofs to vibrate.
Over the weekend the volcano started spewing small pyroclastic flows, a fast-moving current of hot gas and rock which can reach speeds of 450mph and temperatures of about 1,000 C.
In pictures: The Tungurahua volcano erupts in Ecuador

Show all 8
The volcano has been classified as active since 1999, with frequent powerful ash explosions producing ash plumes and dangerous pyroclastic flows part of the population around the base has been evacuated.
It is located in the Andes, 87 miles south of the capital Quito.
It's a another blow for the aviation industry which is already reacting to the Icelandic volcano, which last night downgraded its aviation warning back to orange from red, and an eruption in Papua New Guinea disrupting air travel.
Join our new commenting forum
Join thought-provoking conversations, follow other Independent readers and see their replies