Edmonton mass murder: Two children among nine bodies discovered at crime scenes after 'senseless' killings
Canadian police say suicidal gunman is among the dead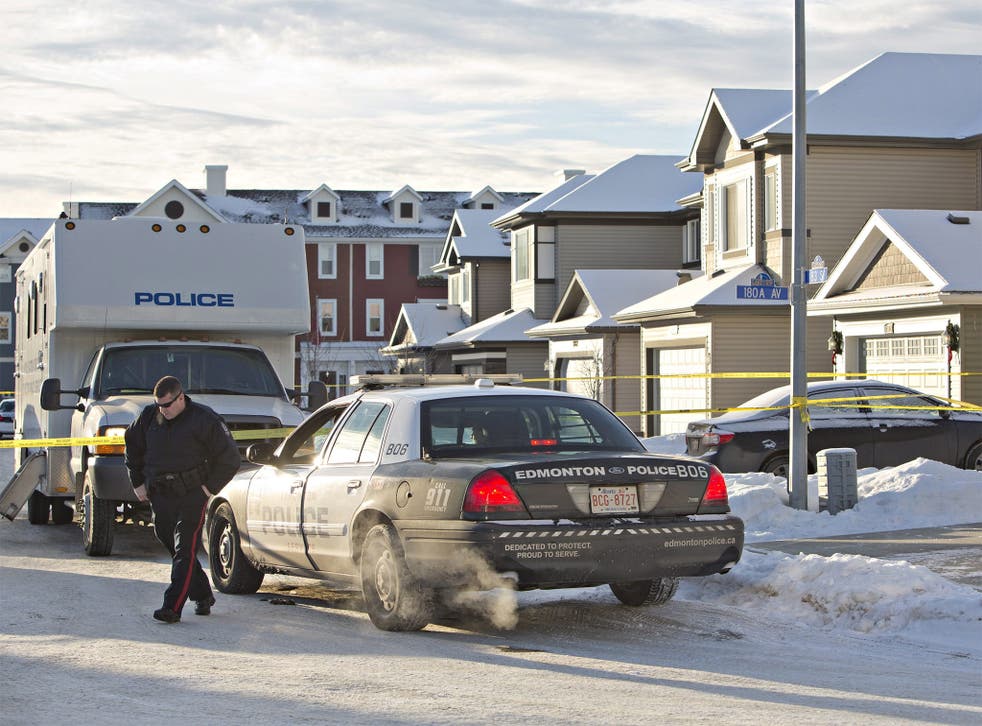 Stunned police have discovered the bodies of nine people, two of them children, in what they described as "a senseless mass murder".
Eight of the victims are believed to have been killed by the ninth, described as a "depressed and overly emotional" man who then committed suicide.
Police Chief Rod Knecht said: "It is a tragic day for Edmonton. Our thoughts go out to the community as we all come to terms with the senseless mass murder of eight people.
"Our homicide investigators have established associations and linkages between these homicides."
The gunman claimed his first victim, a middle-aged woman who was shot dead, in the Haddow neighbourhood of Edmonton, Alberta, before travelling to a house in the northern part of the city where he slaughtered seven people.
An hour after the first woman was shot dead police were called to the house in the Klarvatten neighbourhood to check on the wellbeing of a man who appeared to the family to be suicidal.
When officers reached the home they found no sign of the man and left, returning a few hours later to discover the bodies of seven people – three women, two men, a boy and a girl.
The gunman's body was found two hours later, early on Tuesday morning, in the VN Express restaurant in nearby Fort Saskatchewan after a vehicle linked to the suspect in the first killing was spotted.
Police Chief Knecht said of the first killing, of a woman at a property in Haddow: "It is alleged a male entered a private residence, discharged a firearm, and fled the scene."
About 90 minutes later officers responded to a call from Klarvatten and he said: "According to family, the man seemed depressed and overly emotional. The family was concerned that the male may be suicidal." The man was not at the scene and "nothing suspicious was noted at the residence".
It was not immediately clear what prompted the police to return to the house shortly after midnight on Tuesday but when they did they found carnage.
While officers were still trying to establish what had happened, they were alerted to a suspect's car outside the restaurant.
The police chief said: "At 2.20am this morning, EPS responded to a location in Fort Saskatchewan where they discovered a black SUV that matched the description of a vehicle believed to associated with the first homicide in southwest Edmonton.
"RCMP were able to establish that a male was found deceased at the restaurant location from what appeared to be an apparent suicide."
The dead man matched the description of the suicidal man they had been called to check on: "I can confirm that the deceased male is in fact the same male police have been attempting to locate since 8.28 pm yesterday."
Join our new commenting forum
Join thought-provoking conversations, follow other Independent readers and see their replies