El Salvador has first day without a murder in two years
Majority of violence caused by 'maras' criminal gangs, which have 70,000 members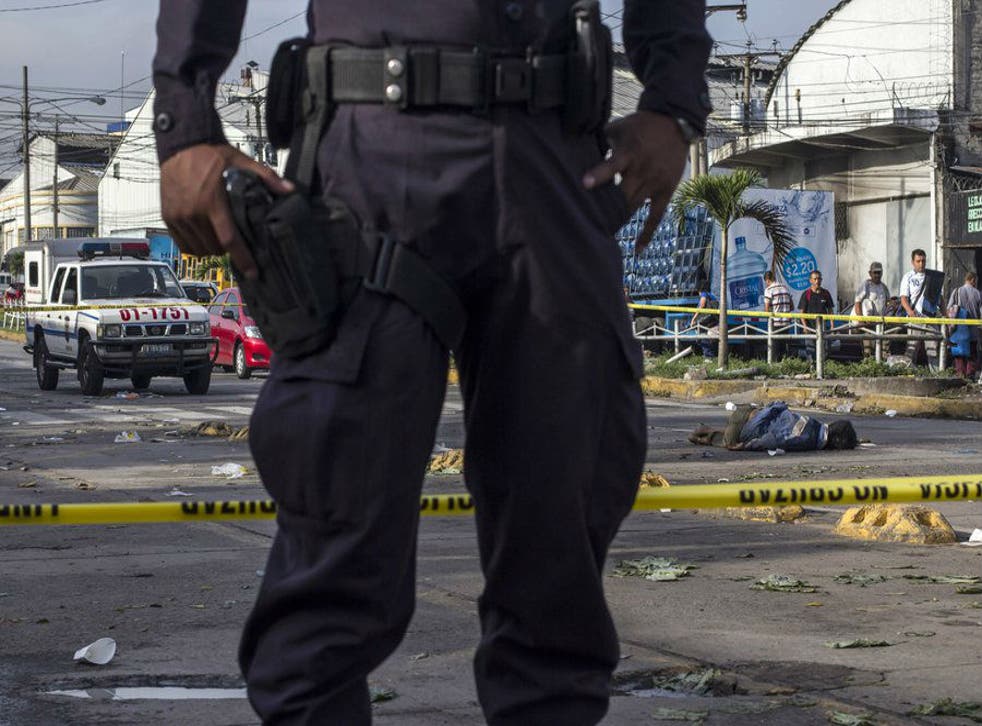 El Salvador police have said no one was murdered in a 24-hour period for the first time in two years, as authorities continue to battle against criminal gangs.
Officers were unable to explain why the accelerating murder rate, which has made El Salvador one of the deadliest countries in the world, appeared to skip a day on Wednesday, but denied a truce had been struck. Over 120 people had been killed in the country since New Year's Day.
The last time the country went 24 hours without any murders was 22 January 2015, and it also previously happened in 2013 and 2012. Two years ago, the murder rate peaked at 104 per 100,000 residents, the highest rate for any nation not in open war.
Between January and May last year, the El Salvador government recorded 2,555 violent deaths, of which a handful were suicides and road traffic deaths. Of these, around 90 per cent were men, and in 80 per cent of cases the cause of death was shooting.
The majority of the violence is perpetrated by criminal gangs, or "maras", which have an estimated 70,000 active members across El Salvador. Many of the groups formed in LA during the 1980s, and returned to their homeland after the conclusion of the country's civil war.
World news in pictures

Show all 50
The maras gang members are involved in armed robbery, drug trafficking and extortion. A survey of Salvadoran migrants last year by the Technological University of San Salvador found that 42 per cent left their homes because of violence in their neighbourhoods.
Additional reporting by agencies
Join our new commenting forum
Join thought-provoking conversations, follow other Independent readers and see their replies