Elon Musk unveils first mass-market car as Tesla's Model 3 rolls off production line
The electric sedan will go on sale at the end of July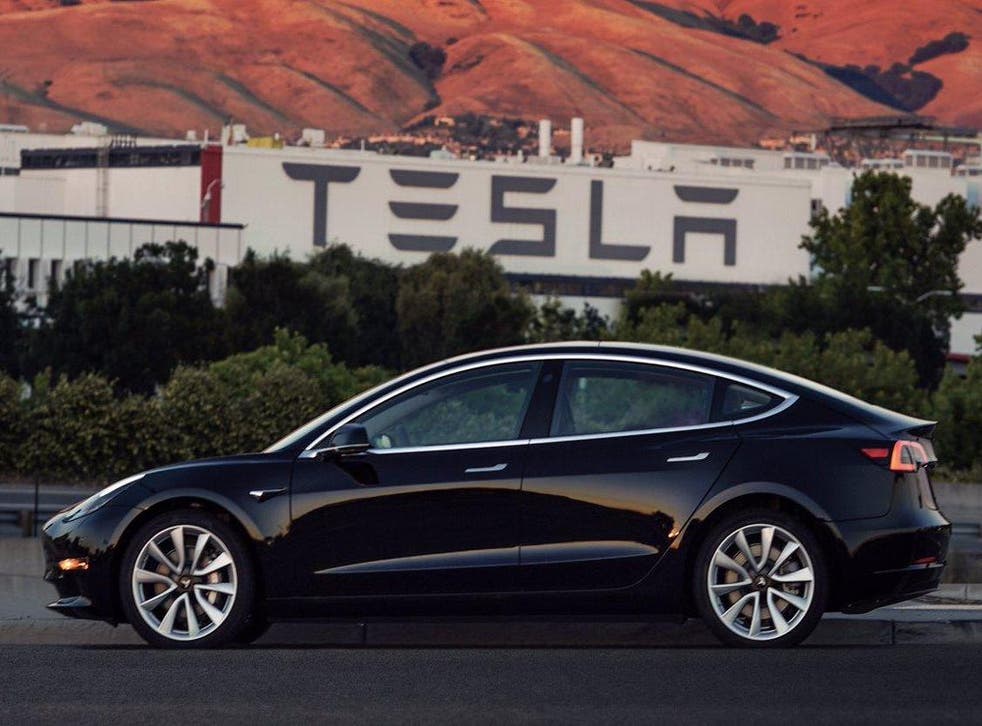 Elon Musk has offered a glimpse of Tesla's first mass-market car.
The company's founder tweeted photos of the first Model 3 after it rolled off the assembly line at the firm's California production plant.
The electric sedan will go on sale by the end of July as production ramps up to 20,000 vehicles a month by December.
The car's $35,000 (£27,142) starting price is less than half that of Tesla's next-cheapest vehicle, the Model S.
It marks the first step in Mr Musk's plan to transform the luxury electric car manufacturer into a producer of environmentally friendly vehicles that more people can afford.
The entrepreneur himself holds the keys to the first Model 3 to hit the roads as the first buyer to pay a full deposit for one of the cars relinquished his claim to it as a 46th birthday present to Mr Musk.
Tesla's launches for its previous Model S sedan and Model X SUV were hit by production delays and initial quality issues, prompting scepticism from some analysts about the new model.
But it passed regulatory requirements for production two weeks ahead of schedule, Mr Musk recently confirmed, clearing the way for the cars to go on sale.
Join our new commenting forum
Join thought-provoking conversations, follow other Independent readers and see their replies