Ethan Couch: Texas quadruple murderer – or a victim of 'affluenza'?
Texan teen given parole after mowing down four people while drunk – but his family is so wealthy he believed his actions had no consequences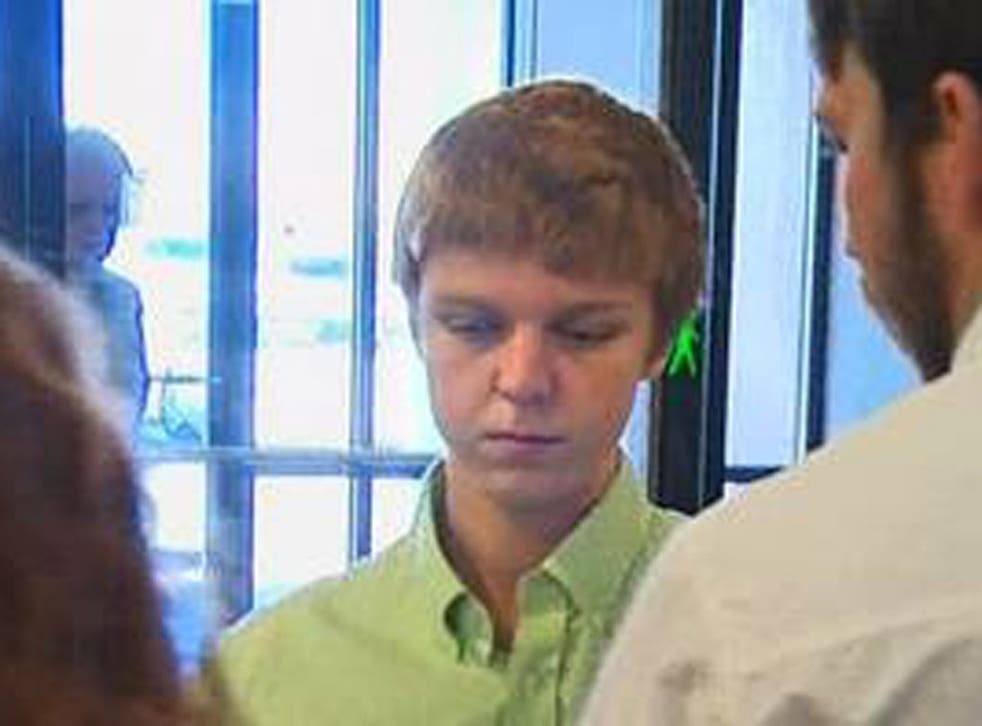 A wealthy Texan teenager who mowed down and killed four pedestrians while driving drunk has been sentenced to 10 years' probation at a private rehab centre, rather than 20 years in jail as prosecutors had demanded.
Critics of the lenient sentence are outraged not so much by the sentence itself, as by the defence's apparently successful argument that 16-year-old Ethan Couch was a victim of "affluenza" – meaning his family is so wealthy, and he so entitled, that he believed his actions would have no consequences.
Psychologist Dr G Dick Miller testified that Couch, from Keller in Texas, had been raised in a household by indulgent parents who never established boundaries for his behaviour, giving him "freedoms no young person should have". Dr Miller pointed to Couch's parents' decision not to punish him after he was found by police in a parked pick-up truck with an unconscious, undressed 14-year-old girl a year before the fatal accident.
Dr Miller recommended the boy undergo years of therapy away from his parents, as opposed to a prison sentence. Judge Jean Boyd, who presided over the case, agreed and ordered Couch to enrol in a private, $450,000-a-year rehabilitation centre in Newport Beach, California, for which his father will foot the bill. Speaking to the Associated Press, Florida psychologist Dr Gary Buffone described the defence's claim of affluenza as "laughable". He said, "Not only haven't the parents set any consequences, but it's being reinforced by the judge's actions."
Late on the evening of 15 June, Couch and his friends were caught on camera stealing two cases of beer from a Walmart store in Burleson, south of Fort Worth, before speeding off in his Ford F350 truck. Not long afterward, driving 70mph in a 40mph zone, Couch struck another SUV, which had stopped beside the road with flat tyre. The vehicle was owned by 24-year-old Breanna Mitchell, whom Hollie Boyles, 52, and her 21-year-old daughter Shelby had emerged from their home to help, along with youth pastor Brian Jennings, 41, who had been driving past. All four were thrown 60 yards in the air and killed on impact.
Couch's own car flipped and hit a tree; none of its seven teenage passengers had been wearing seatbelts, and two were seriously injured in the collision, one of whom suffered a brain injury that left him unable to move or speak.
Couch was later found to have been three times over the legal drinking limit at the time of the accident. It was not his first alcohol-related run-in with the police. In February, he was caught with a can of beer and a bottle of vodka and cited for possessing and consuming alcohol as a minor.
Eric Boyles, who lost his wife Hollie and daughter Shelby in the accident, told the Fort Worth Star-Telegram, "Money always seems to keep [Couch] out of trouble." Of the probation sentence, Mr Boyles added: "Ultimately today, I felt that money did prevail. If [he] had been any other youth, I feel like the circumstances would have been different."
Join our new commenting forum
Join thought-provoking conversations, follow other Independent readers and see their replies