EU Referendum: George Soros bets on UK staying in Europe
The world-famous US investor believes that the strength of the sterling currency indicates the market's belief that the UK will remain in the EU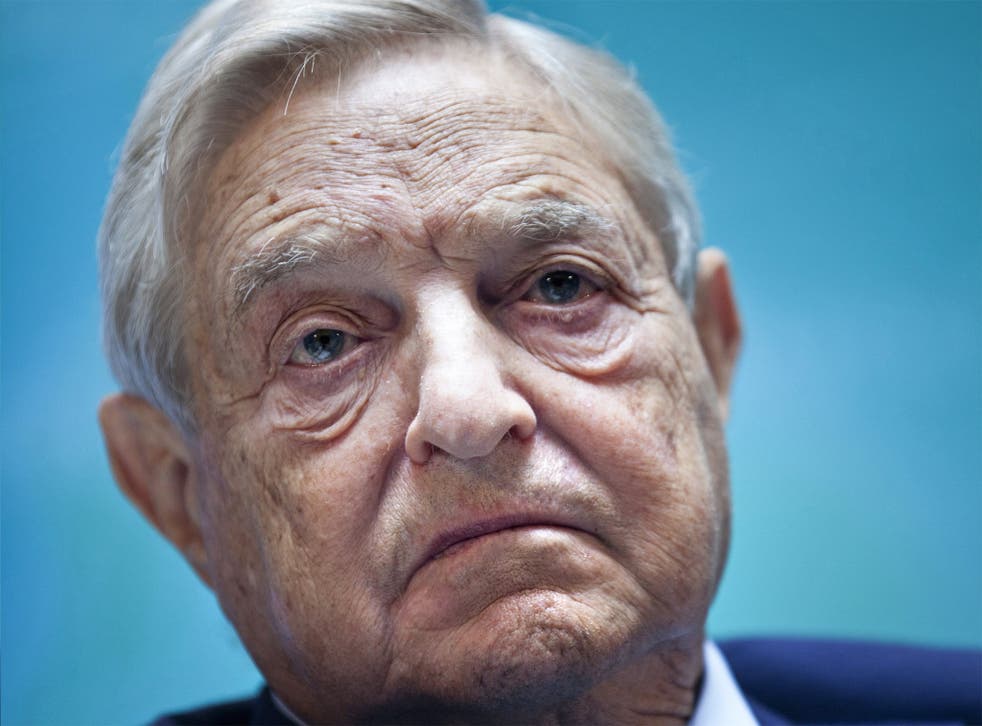 After a long break from trading, famous investor George Soros is actively betting that the UK will remain in Europe - and if the UK does leave, he said it will result in a Europe-wide meltdown.
"If Britain leaves, it could unleash a general exodus, and the disintegration of the European Union will become practically unavoidable," he said.
The 85-year-old billionaire and philanthropist said the recent surge of the British pound versus other currencies indicates that capital markets are generally betting that the UK will remain in Europe.
"I'm confident that as we get closer to the Brexit vote, the 'remain' camp is getting stronger," Mr Soros said, as reported by the Wall Street Journal. "Markets are not always right, but in this case I agree with them."
From a dip in late February, GBP/USD has risen from $1.38 to around $1.45 today. The Remain camp still has the lead at 47.1% of the vote as of 3 June, as opposed to 43.8% who would vote to leave the union, according to a Bloomberg tracker.
Mr Soros, who is a Hungarian refugee, famously made a bet against Sterling currency in 1992, which led to $1 billion of profit.
How Hungary welcomes its refugees - in pictures

Show all 15
In February this year, he called for "surge funding" from the EU - at least 40 billion euros a year for the next three years - to give refugees jobs, healthcare and education.
"When should the EU's AAA credit be mobilised, if not at a moment when the EU is in mortal danger?" he asked, referring to the EU's possibility of raising funds from capital markets.
The same month, he declared that Russian president Vladimir Putin is a "bigger threat to Europe than Isis".
"The most effective way Putin's regime can avoid collapse is by causing the EU to collapse sooner," he wrote in the Guardian.
The hedge fund founder and owner of Soros Fund Management, which runs around $30 billion of assets, argued there is a strong probability that the European Union will crumble due to the migration crisis and the continuing economic and financial challenges in Greece.
Mr Soros has flocked to shares in gold mining companies, regarded alongside physical gold as a safe harbour investment during times of global turbulence.
He bought over 19 million shares of Barrick Gold Corp in the first three months of 2016. The company's share price has risen an incredible 162% year to date, while the price of physical gold is up just 19% in the same timeframe.
Join our new commenting forum
Join thought-provoking conversations, follow other Independent readers and see their replies