Farc admits kidnap of Colombian general, sending peace talks into crisis
Left-wing Colombian guerilla group abducts General Ruben Dario Alzate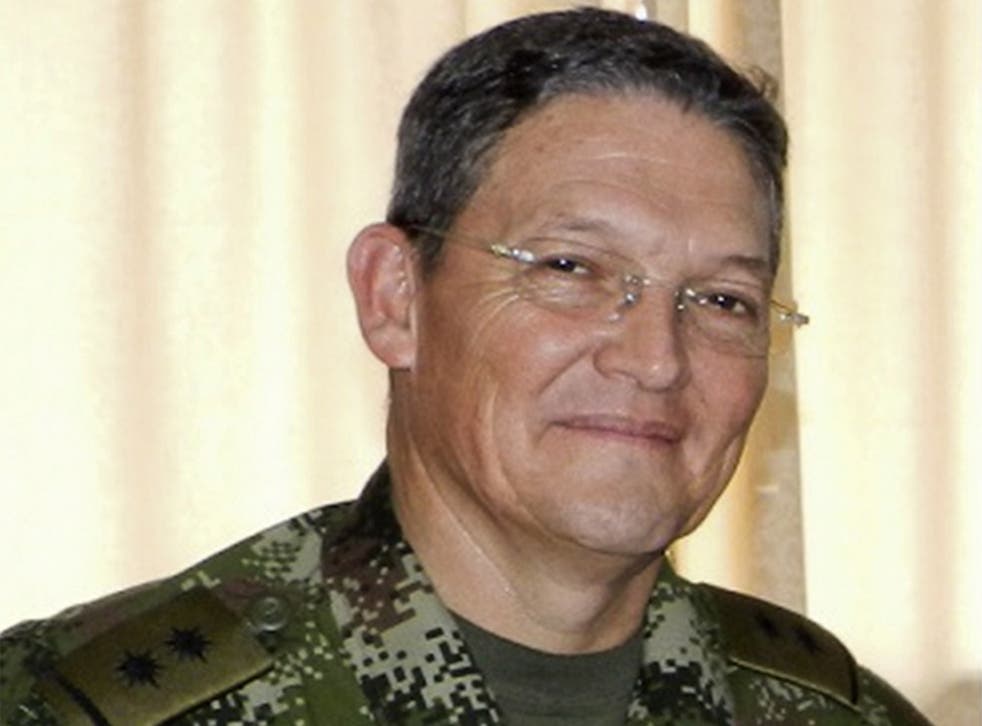 Colombia's Farc guerrillas have accepted responsibility for the kidnapping of an army general whose abduction has led the country's government to suspend peace talks aimed at ending the country's 50-year conflict.
General Ruben Dario Alzate was abducted alongside two others, Corporal Jorge Rodriguez and army adviser Gloria Urrego, in the western department of Chocó.
In a statement on the left-wing rebel group's website, Ivan Rios, one of its leaders, said the three "were captured by our units, on the grounds that they are enemy military personnel, travelling in their official capacity, in an area of war operations".
"The solution to the great ills afflicting our country has to be the dialogue, [which] we have always been demanding," Rios said.
Farc, which has long used kidnappings as a tactic against the Colombian government, had not immediately claimed responsibility for abducting General Alzate, fostering doubts about the nature of the disappearance.
The abduction comes amid mounting fatigue amongst ordinary Colombians with the negotiations and growing pressure on Mr Santos to sign a peace agreement with the guerrillas.
The Colombian government has not yet confirmed if it will resume the peace talks following Farc's claim.
Despite claiming the kidnap was an act of war, Farc urged the government to return to the negotiating table.
The organisation also stated the incident showed the need for a truce in order to improve the climate for the negotiations, but said it was not ready to give the general up for nothing.
Join our new commenting forum
Join thought-provoking conversations, follow other Independent readers and see their replies