Father of Georgia hot car death toddler 'sexting' while baby left to die
Justin Ross Harris 'sexted and sent photographs of his genitals' while his 22-month old son was left to die inside hot car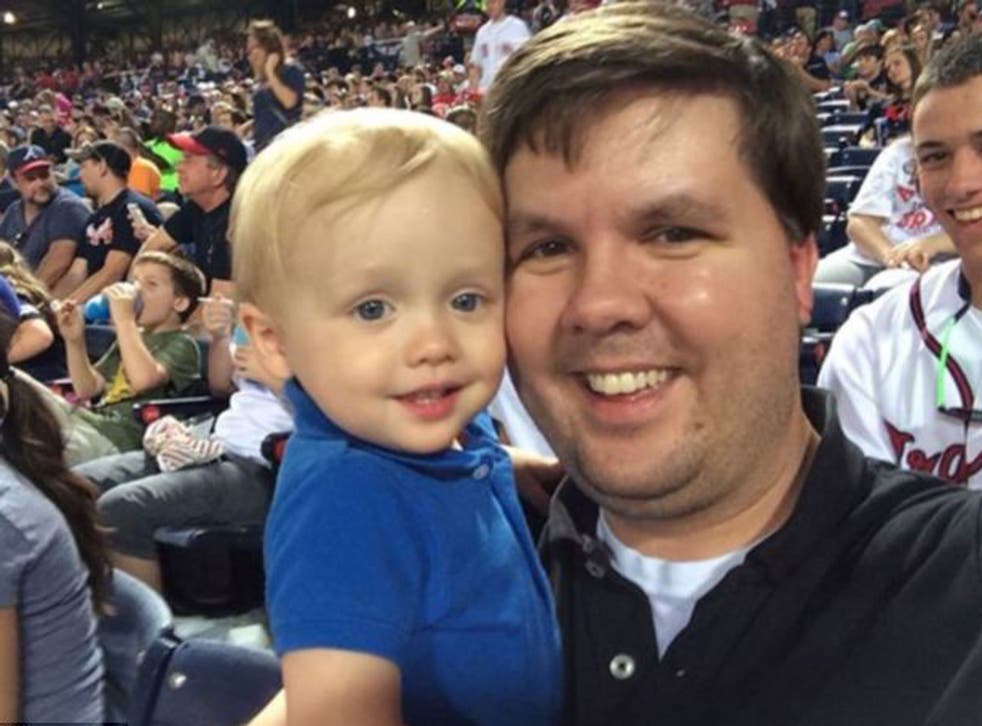 The father of the toddler who was left to die inside a hot car was "sexting" while the baby endured extremely high temperatures for hours, a court has heard.
In a series of allegations, lead detective Phil Stoddard told the court Justin Ross Harris sent explicit messages, including naked photographs, while his son was dying inside the car.
"He was having up to six different conversations with different women, the most common term would be sexting," Det Stoddard said, some of which were allegedly sent while the baby was in the car, adding that he appeared to leading a "double life" with "alternate personalities".
The detective also testified Ross Harris allegedly visited a Reddit page called "child free"- an internet forum for people who do not want children – after going through his browsing history and also searched for advice on how to survive in prison.
According to detectives, the 33-year old also watched a public-service-announcement video that showed the results of leaving an animal inside a hot car.
His wife, Leanna Harris, told investigators they watched the video as a precaution because they had read a story about the dangers of leaving a child inside a car in the heat.
The couple had two life insurance policies for the toddler, one for $2,000 and one for $25,000, according to investigators.
Defence attorney Maddox Kilgore argued the evidence did not show intent and the "real purpose" was to "shame him" in court, adding: "An accident doesn't become a crime because the results are catastrophic".
Ross Harris was held by police after his son died from hyperthermia after being locked in a car outside his father's work car park for seven hours in searing 90 degree heat. He faces charges of felony murder and child cruelty, which he denies, and has been denied bail.