Fathers Day 2014: President Obama calls on dads to be more present and denounces the workplace policies "stuck in the 50s"
Father-of-two used his weekly address to highlight role of father within family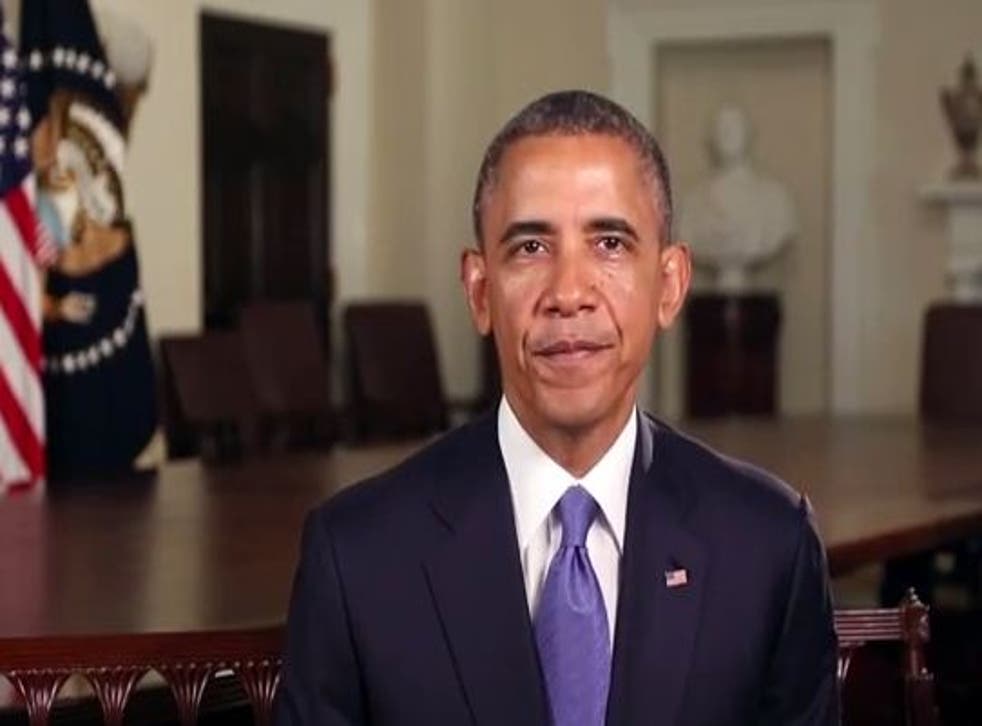 President Obama has used a Father's Day address to call for the end of archaic workplace policies and to appeal for fathers to be more present in their children lives.
Speaking into a White House camera, Mr Obama entreats: "I know how important it is to have a dad in your life because I grew up without my father around; I felt the weight of his absence."
The father-of-two implored other dads to be more visible in their child's life, saying that it's not being biologically capable to have a child which makes a man, but the "courage to raise one."
The president was speaking just over a week ahead of the White House Summit on Working Families – where a number of governmental departments will converge to try and work out a solution for the changing landscape of time-poor, financially-struggling, working families.
"We've still got too many work place policies that belong in the 1950s and it's time to bring them up to date," the president added.
"Moms and dads deserve affordable childcare and time off to care for a sick parent or child without running into hardship.
"Women deserve equal pay for equal work and at a time when more women are breadwinners for a family that benefits men, too."
He also referenced My Brother's Keeper, a scheme that provides grass roots mentors to support and give skills to boys and young men of colour, some of whom lack a father figure.
Posted on YouTube yesterday, Mr Obama says in the video: "Dads work hard, so our country should do what we can to make sure their hard work pays off, to make sure life for them and their families is a little less stressful, a little more secure, so they can be the dad their kids need them to be.
Mr Obama has today also called for more action on and protection of the environment, likening climate change denial to arguing that the moon is made of cheese.
He was speaking to 8,000 graduates at the University of California when he said that Congress is "full of folks who stubbornly and automatically reject the scientific evidence" of climate change while decrying it a hoax or "liberal plot."
Join our new commenting forum
Join thought-provoking conversations, follow other Independent readers and see their replies