Female tiger mauled to death after mating attempt went wrong at Sacramento Zoo
The male tiger quickly became aggresive during the physical introduction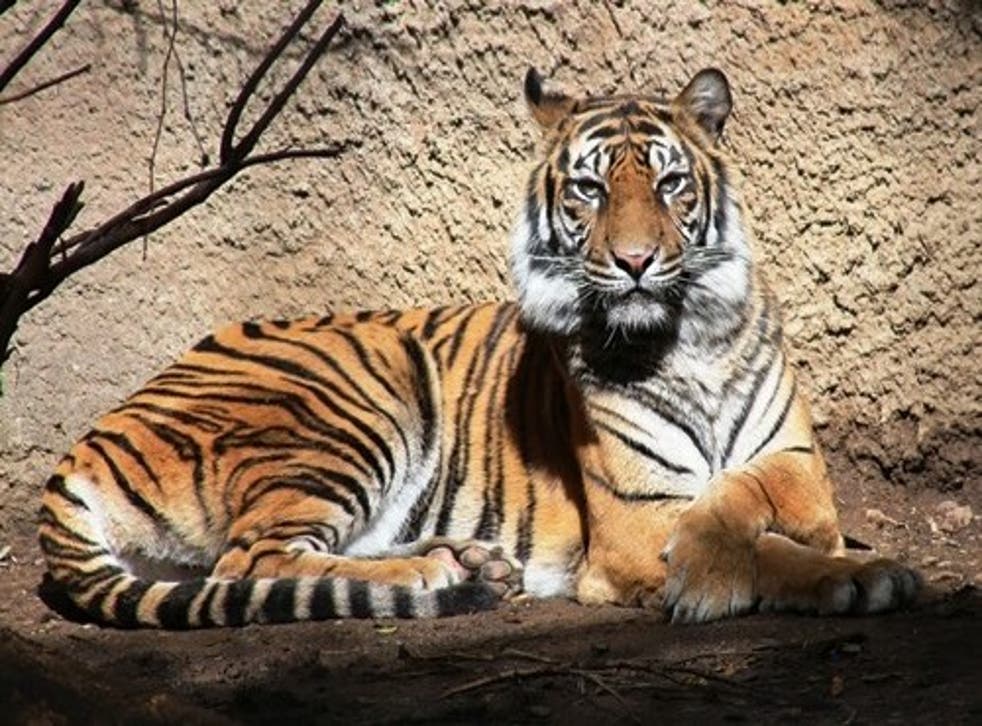 A female Sumatran tiger at an American zoo has been mauled to death after a mating attempt went wrong.
Baha the tiger from Sacramento Zoo was killed by male tiger, Mohan, who was brought from Memphis Zoo to mate with her.
The two tigers had been placed in neighbouring enclosures separated by a metal mesh since December 2015, according to the zoo's statement .
Zoo staff monitored them smelling each other and rubbing against each other through the mesh. The tigers even swapped enclosures to allow them "extreme familiarity" with each other 's scents.
After witnessing what the zoo described as 'positive behaviour', Mohan and Baha were physically introduced.
Two minutes into the encounter, Mohan became aggressive and it took six to seven minutes to separate the two tigers.
Sacramento Zoo said: "As soon as staff (was) able to get the male tiger into a secure location veterinarians rushed to care for Baha, but unfortunately she had already passed."
Zookeepers had unsuccessfully tried to shoot Mohan with a tranquiliser gun.
World news in pictures

Show all 50
The zoo added: "During the short aggressive interaction Mohan was also being called inside, something he is trained to do.
"After the aggression began a zookeeper rushed onto the roof of the exhibit throwing items down to try and distract Mohan away from Baha.
Both tigers have previously been involved in successful breedings - Baha is survived by five offspring.
Sacramento Zoo are currently evaluating how they could prevent such an incident occuring again.
Join our new commenting forum
Join thought-provoking conversations, follow other Independent readers and see their replies