Woman persuades dictionary to change definition of femininity
What is wrong with this sentence? 'she managed to become a CEO without sacrificing her femininity'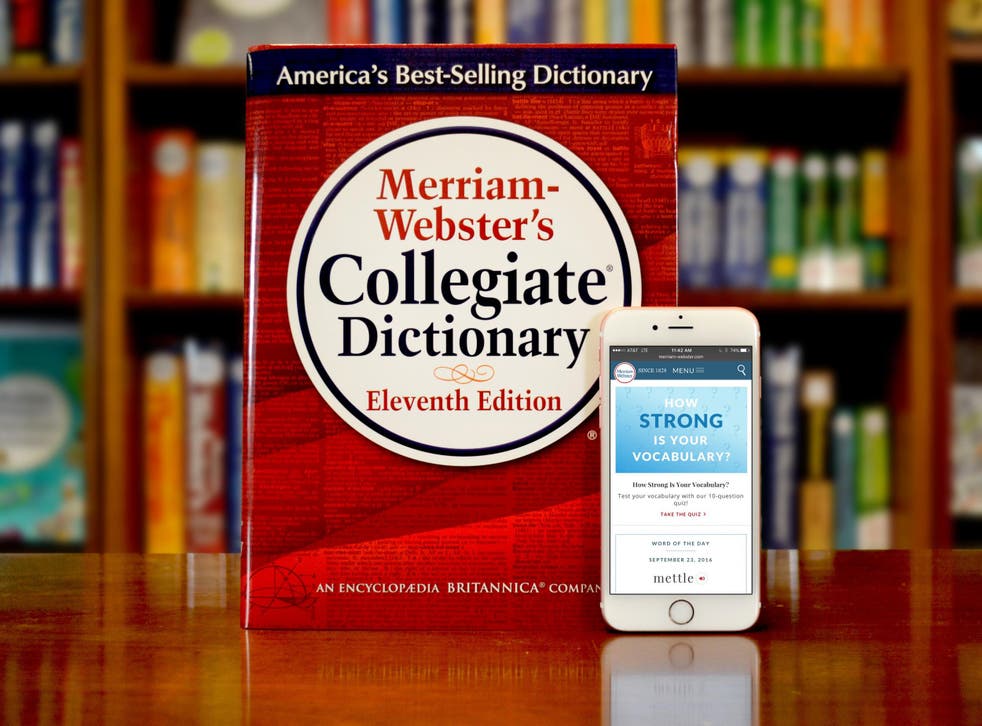 The Merriam-Webster dictionary amended a sexist sentence illustrating the word "femininity", after a woman tweeted about it.
Alison Segel, a Los Angeles-based writer, came across the definition while gathering submissions for a zine, when a female poet sent her a screenshot of the dictionary's website.
An example of the word used in a sentence read: "She managed to become a CEO without sacrificing her femininity."
"I decided to tweet it out because yeah, that's nuts!" Ms Segel told Cosmopolitan. "Can you imagine: 'He managed to become a CEO without sacrificing his masculinity.'"
The 30-year-old said she had been working on a zine to empower other US women following the shock election of Donald Trump, who has boasted about groping women and made frequent misogynistic remarks.
"I decided to make a zine of artwork and written word inspired by strong, powerful women and asked my followers to send in their submissions," Ms Segel, who has nearly 12,000 followers on the social media site, said.
"One woman sent in some poetry along with a screenshot of the definition of femininity being like, 'P.S., isn't it insane that this is in the dictionary?!'"
Ms Segel's tweet gained traction, and quickly came to the attention of Merriam-Webster's social media team. Within an hour her complaint had reached the right hands, and the offending sentence was removed from the website.
"Someone ended up contacting Peter Sokolowski, who is the Lexicographer at Merriam-Webster," Ms Segel said.
"As soon as he caught wind of it they promptly addressed the situation and removed the sentence. I thought the way they handled it was really great. So kudos to them for fixing it — not to take away from the initial sentence being real cringeworthy."
Although the definition of a word might seem like a relatively trivial issue, Ms Segel pointed out how insidious casual sexism was in society.
"I was surprised at how sexism infiltrates every single aspect of our culture and so frequently goes unnoticed," she said.
"We've just learned to accept it. Even if you look up the definition of femininity on Google, it says, 'She celebrates her femininity by wearing make-up and high heels.'"
"Women are so much more than that," she said. "How about, 'Sprinter Allyson Felix celebrates her femininity by winning gold medals at the Olympics.'"
Forbes top 20 most powerful women in the world

Show all 20
Ms Segel said she believed small changes were necessary to changing the way society views women, and achieving gender equality.
"We need to reframe the way we think and talk about women," she said. "And as someone who formerly taught elementary school, honestly, the idea of a little girl looking up a word in the dictionary and seeing a sexist definition that limits her really pissed me off."
"Additionally, Staples, Yahoo, General Motors, Hewlett-Packard, PepsiCo, Campbell Soup, all have female CEOs," she continued.
"Meg Whitman, CEO of Hewlett-Packard, previously of eBay? Serena and Venus Williams? Ginny Rometty of IBM? Oprah? Tavi Gevinson started Rookie Mag at what, like, 13? I think being feminine means kicking ass."
Cosmopolitan asked Ms Segel how she would define the word.
"Attributes typically associated with women: courage; strength; intelligence," she said.
"Standing in solidarity with, supporting, and uplifting other women. How about that?"
Join our new commenting forum
Join thought-provoking conversations, follow other Independent readers and see their replies