Ferguson sued by Justice Department over changes to police reform agreement
Ferguson, Missouri officials demanded changes to an agreement reached with the Justice Department on police reforms.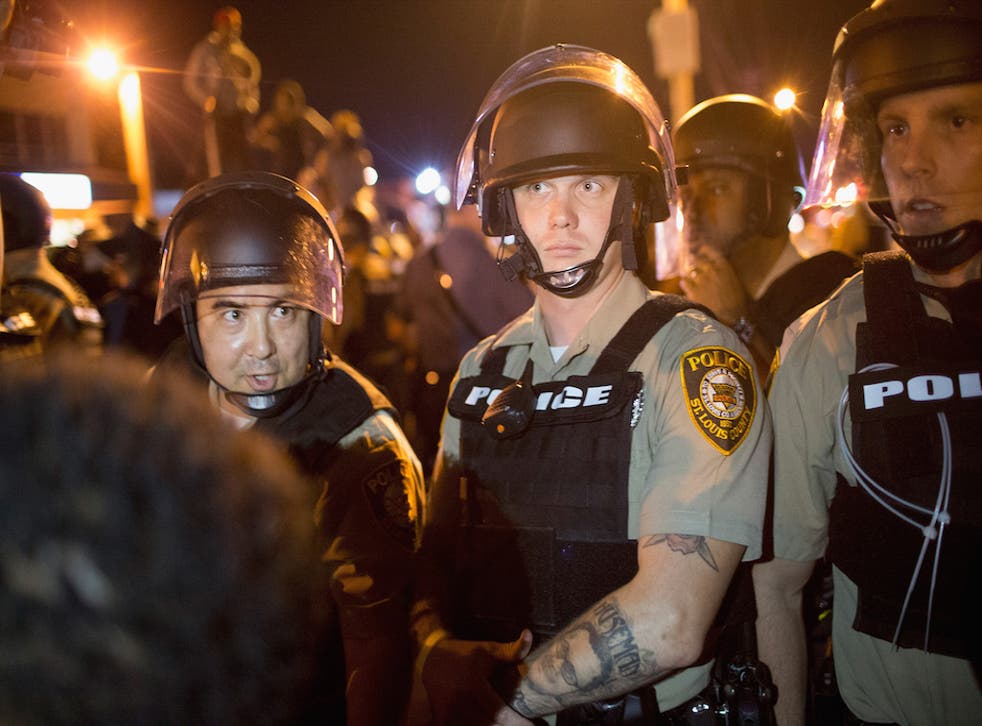 The United States Department of Justice has sued Ferguson, Missouri after city officials reneged on an agreement to reform its troubled police department.
The Justice Department spent months negotiating a deal with Ferguson officials, but two weeks after reaching a tentative agreement on police reforms, city officials demanded changes be made to that agreement.
All six members of the Ferguson City Council on Tuesday voted to accept the reform deal, but only on the condition that certain changes be made, the Washington Post reported. Those changes include not requiring pay increases for officers, and changes to deadlines and some fees.
The Justice Department expressed annoyance at the Ferguson officials after Tuesday's vote. On Wednesday, they filed suit.
"The Ferguson City Council has attempted to unilaterally amend the negotiated agreement," Assistant Attorney General Vanita Gupta, of the department's Civil Rights Division, said in a statement. "Their vote to do so creates an unnecessary delay in the essential work to bring constitutional policing to the city, and marks an unfortunate outcome for concerned community members and Ferguson police officers."
Ferguson has faced intense scrutiny since a white police officer shot unarmed black teenager Michael Brown in the summer of 2014. Subsequent investigations found systematic discrimination and bias in the city, which has a long history of racial tensions. A grand jury did not charge the officer, Darren Wilson, in Mr. Brown's death, re-igniting protests that began after the shooting.
The deal between Ferguson and the Justice Department is meant to improve relations between police and the community, and ensure that officers are properly trained and supervised, among other things. City officials claim they voted on the changes after residents came forward with concerns about the deal, the Post reported.
Ferguson officials have acknowledged fighting the Justice Department lawsuit will be costly, probably running up a tab in the millions of dollars, but Mayor James Knowles III said challenging the suit will be cheaper than implementing costly parts of the agreement, according to the New York Times.
Attorney General Loretta Lynch slammed Ferguson lawmakers on Wednesday.
"The city of Ferguson had a real opportunity here to step forward, and instead they've turned backwards," Ms. Lynch said, according to the Times. "They've chosen to live in the past."
Follow @PaytonGuion on Twitter.
Join our new commenting forum
Join thought-provoking conversations, follow other Independent readers and see their replies