Ferguson shooting: CCTV shows Tyrone Harris 'drawing gun' before he was shot by police
Harris has been charged with four counts of assault on law enforcement, five counts of armed criminal action, and one count of shooting at a vehicle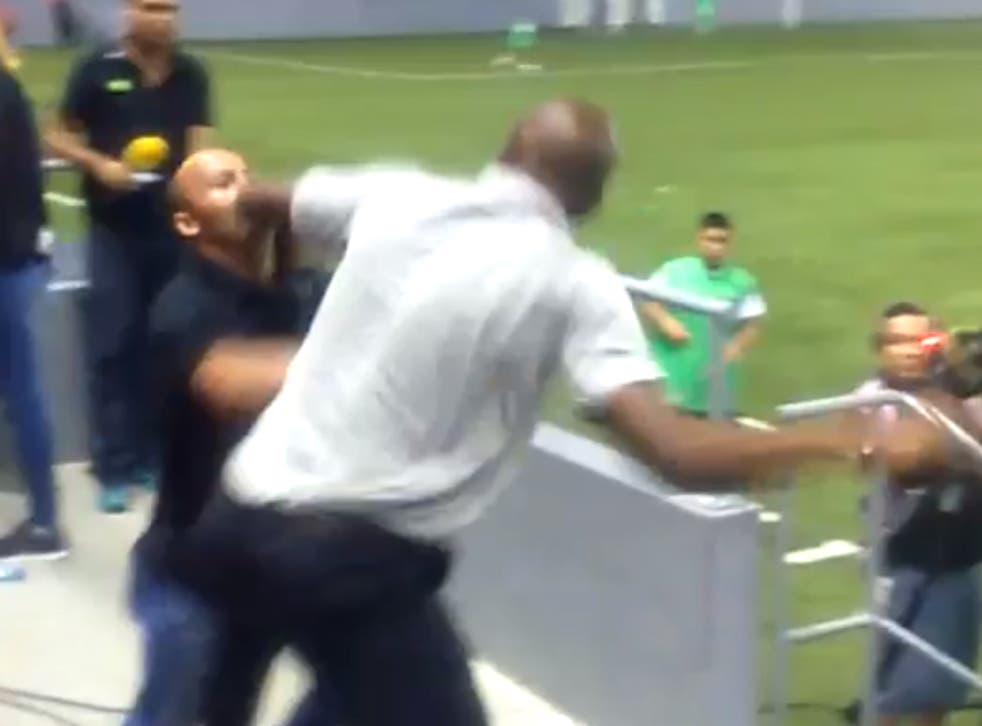 The St. Louis County Police have released CCTV footage that they allege proves Tyrone Harris, an 18-year-old black man who was shot by officers on Sunday, had drawn a pistol from his trousers during protests in Ferguson, Missouri.
Harris is in a critical condition after the shooting, which took place a year after the death of Michael Brown in the same St. Louis suburb, causing widespread disturbances not only in Ferguson but across the country over black deaths at the hands of the US police force.
Harris has been charged with four counts of assault on law enforcement, five counts of armed criminal action, and one count of shooting at a vehicle. Bond for Harris has been set at $250,000.
The video, released by the police, shows a group of people hanging around outside a store. Suddenly, shots are fired and there is a lot of movement in the video. A young man is seen holding an object, which police allege is a pistol.
St. Louis County Police said: "The video shows Harris grab a handgun out of his waistband once shots are fired during the protest in the West Florissant corridor."
However, Harris' father said his son did not have a gun and was "running for his ... life because someone was shooting at him.
A state of emergency was declared on Monday for Ferguson and was still in place come Tuesday. Protesters have been marching and staging acts of civil disobedience to mark the anniversary of the death of Brown, 18.
Join our new commenting forum
Join thought-provoking conversations, follow other Independent readers and see their replies