Fidel Castro celebrates 89th birthday with leftist buddies - and tells US it owes Cuba millions of dollars
The US flag will be raised at the country's restored embassy in Havana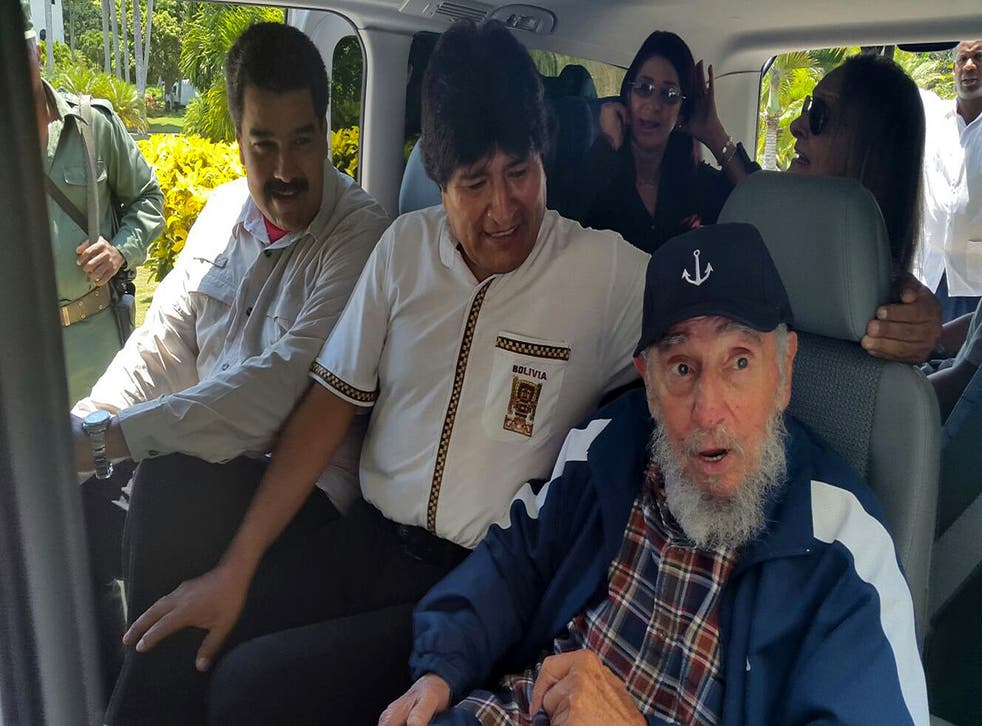 On his 89th birthday, the former Cuban leader Fidel Castro has called for the United States to repay millions of dollars owed to his country for damage done by its decades-long embargo.
In an open letter published in Granma, the official Cuban Communist party paper, Castro said Cuba is "owed compensation equivalent to damages, which have reached many millions of dollars" due to US sanctions.
He also criticised the US for for a range of other things, including dropping the atomic bomb on Japan in World War II.
But Castro didn't just celebrate by penning an anti-American op-ed; he went out with longtime allies Nicolas Maduro, the President of Venezuela, and Evo Morales, President of Bolivia.
Fidel Castro: Life in pictures

Show all 27
The column comes as the US plans to raise its flag above the restored American embassy in the Cuban capital Havana, months after US President Barack Obama and Cuban President Raul Castro - Fidel's younger brother - negotiated the normalisation of relations between their nations.
In fact, the three US Marines that took down the stars and stripes from the US embassy in Cuba more than 50 years ago have returned to Havana raise it once again.
Arriving for the ceremony, John Kerry will become the first US Secretary of State to visit Cuba in 70 years.
Fidel Castro did not directly mention restored relations in his letter, but back in January he issued a statement tentatively supportive of the agreement.
He said at the time: "I don't trust the policy of the United States nor have I had an exchange with them, but this does not mean a rejection of a peaceful solution to conflicts or the dangers of war."
Fidel Castro led Cuba from 1959, when he launched a revolution, until 2006, when health problems forced him to pass on power to his younger brother Raul.
Join our new commenting forum
Join thought-provoking conversations, follow other Independent readers and see their replies