Firefighters rescue naked woman trapped in chimney of ex-boyfriend's home in the US
She had tried to climb into the house in Woodcrest, California, on Saturday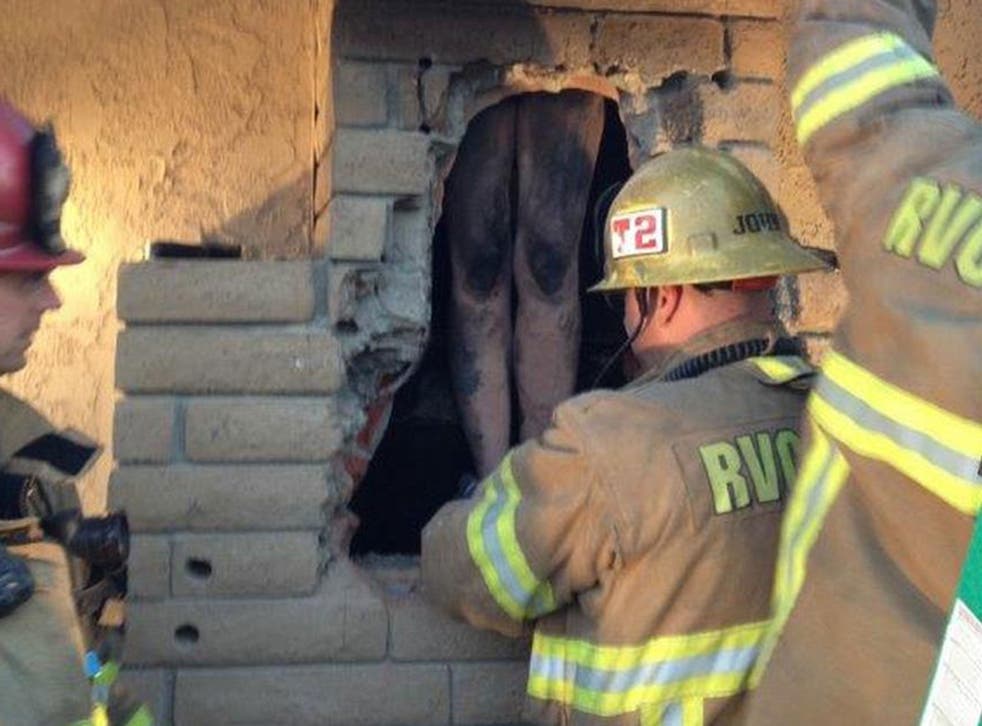 A naked woman has been rescued by firefighters after attempting to climb down her ex-boyfriend's chimney and getting stuck in California.
The 35-year-old is believed to have removed her clothes to make the descent easier after finding the front door was locked, CBS Los Angeles reported.
Her former partner, named locally as Tony Hernandez, said the saga started at 5am on Saturday morning and he awoke to her cries for help.
"She said, 'I'm trapped in the chimney.' So I tried to get her out but it was too hard," he told CBS.
After failing to free her from the chimney, which measures 12 inches by 12 inches wide, with an extension cord he called firefighters.
He said she was the mother of his three children but no longer lives with them and is not permitted to visit.
"I don't like the way she's acting or what she's doing," Mr Hernandez added. "That's not good for my kids."
The Riverside County Fire Department had to break open the fireplace in a two-hour operation to rescue the woman.
They posted pictures on Twitter of the rescue in Rancho Viejo Drive, Woodcrest, showing the woman's legs dangling, covered in soot, behind a hole in the fireplace.
She was taken to hospital for treatment for her injuries.
Join our new commenting forum
Join thought-provoking conversations, follow other Independent readers and see their replies