First US case of birth defects linked to dangerous Zika virus reported in Hawaii
Americans have been infected with Zika before, but the Hawaii case is believed to be the first involving a baby in the US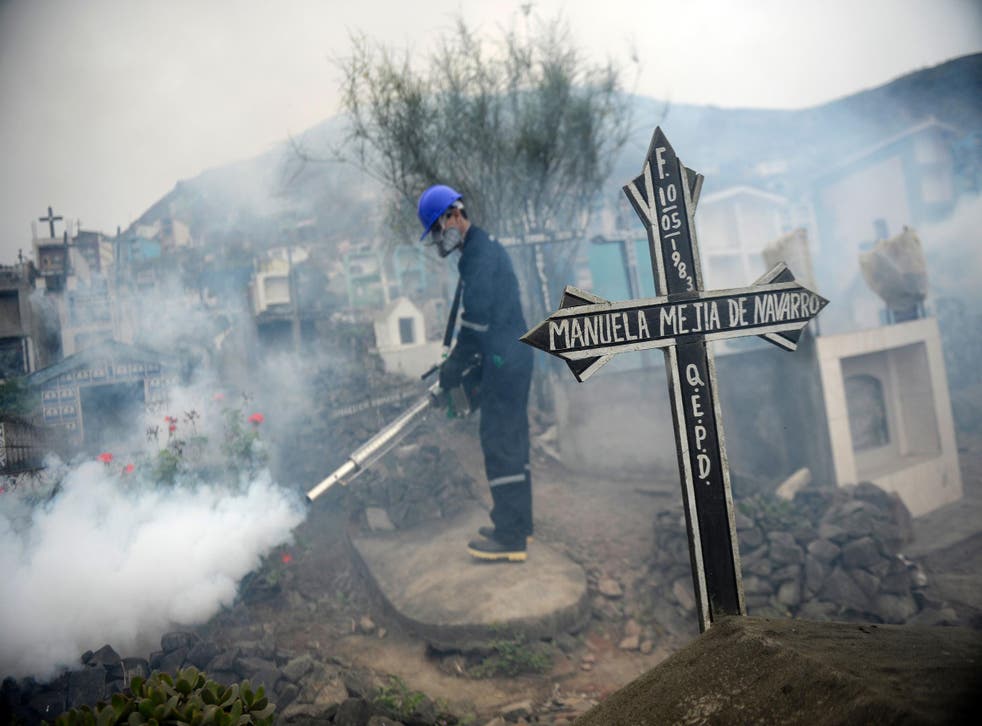 A baby born with an unusually small head at a Hawaii hospital was infected with the Zika virus, US health officials have said, in what appears to be the first US case to link the dangerous virus with birth defects.
The announcement came just days after the US government's Centre for Disease Control (CDC) recommended that pregnant women avoid travelling to Latin America and the Caribbean due to concerns over the Zika virus, which is thought to cause microcephaly, or an abnormally small head, in developing babies born to infected mothers.
According to the CDC and Hawaiian health officials, the baby's mother became ill with the Zika virus while living in Brazil, a hotspot for the virus, in May last year. They added that the baby, which was born with microcephaly and associated brain damage, was likely infected in the womb.
Despite this landmark case sparking something of a health scare in the US, CDC spokesman Tom Skinner told Reuters: "There's no indication at this point that there's any Zika virus circulating in Hawaii."
However, he added: "I think it's important for us to undersand that there are going to be imported cases of Zika to the United States and we won't be surprised if we start to see some local transmission of the virus."
The Hawaii State Department of Health also stressed that neither the mother nor the baby were infectious, and said there had been no recorded cases of the Zika virus being acquired in Hawaii.
Earlier in January, a middle-aged woman in Texas who had recently travelled to El Salvador was diagnosed with Zika after reporting joint pain and a fever. However, the Hawaii case is the first in a US birth that links the virus and microcephaly.
Zika is transmitted by mosquitos - so if a mosquito was to bite a Zika-infected person and later bite a healthy person, the infection could be spread more locally. A growing number of cases in America has led to fears that an outbreak could occur if the virus makes its way into American mosquito populations.
The virus usually takes the form of a mild illness in healthy adults, which can result in fever, rashes and joint pain. However, it is thought that it can cause microcephaly in the fetuses of pregnant women, potentially causing intellectual disabilities or developmental problems.
The CDC is still recommending that pregnant women postpone travel to a number of South American and Caribbean countries where the virus is present.
Join our new commenting forum
Join thought-provoking conversations, follow other Independent readers and see their replies