Flint families file federal lawsuit over lead poisoned children
The city of 100,000 people has been forced to use bottled water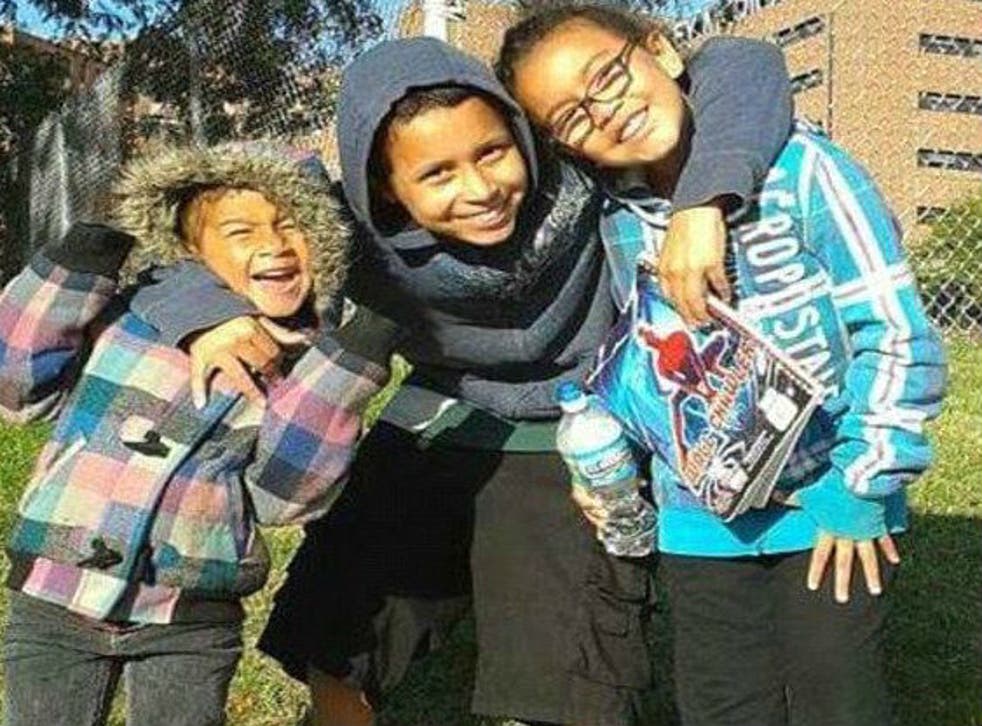 A woman who said her children have suffered lead poisoning as a result drinking contaminated water was among seven families from the city of Flint who on Monday filed a federal lawsuit.
Melissa Lightfoot said her three youngsters had no lead problems before the water crisis erupted, and that they now had dangerously high lead levels in their blood.
"My kids are getting poisoned from something that's a necessity, and as a parent there's nothing I can do to help them. It's already in them, I can't take it out, and there's no medicine for it," Ms Lightfoot told NBC.
"This is real. This right here is scary."
The families are seeking class action status from the court to enable any children who were poisoned by the lead that leached into water due to the 2014 switch in Flint's water source..
Flint, one of the poorest cities in the country, switched to using the Flint River in 2014 to save money. But the water was corrosive and did not have necessary additives, leading to lead corrosion.
The plaintiffs say the state and city violated the Safe Drinking Water Act, the federal law regarding drinking water pollution.
USA 'Has Your Back' - Obama to People of Flint
"We know there are around 8,000 homes, and 8,000 families affected. This is monumental. We're looking at up to 30,000 people [being affected] at a minimum," Hunter Shkolnik, one of the lawyers involved in the lawsuit, told The Independent. "The long term impact on those children is potentially devastating. There is nothing that can be done. Lead poisoning is forever."
State and federal officials have worked to provide bottled water, health resources and other help to Flint in recent months.
Michigan has also approved tens of millions of dollars for the city to repair and replace pipes, though none has made it to the city yet. The city has also returned to using Detroit's water.
The suit is the latest in a tide of litigation spawned by the crisis.
In January, a series of suits were filed against Governor Rick Snyder, former Flint emergency managers Darnell Earley and Jerry Ambrose, the state Department of Environmental Quality and the state Department of Health & Human Services.
The city has been reeling after it emerged that the population of 100,000 had been poisoned by excessive levels of lead seeping into the water. Campaigners say senior officials failed to protect residents and instead chose to save money, despite knowing the risks from crumbling infrastructure.
Join our new commenting forum
Join thought-provoking conversations, follow other Independent readers and see their replies