Florida boy grew his hair for two years and endured bullying to donate it to charity
Some of taunts were from children although some sports coaches and even adults allegedly offered money to cut the hair off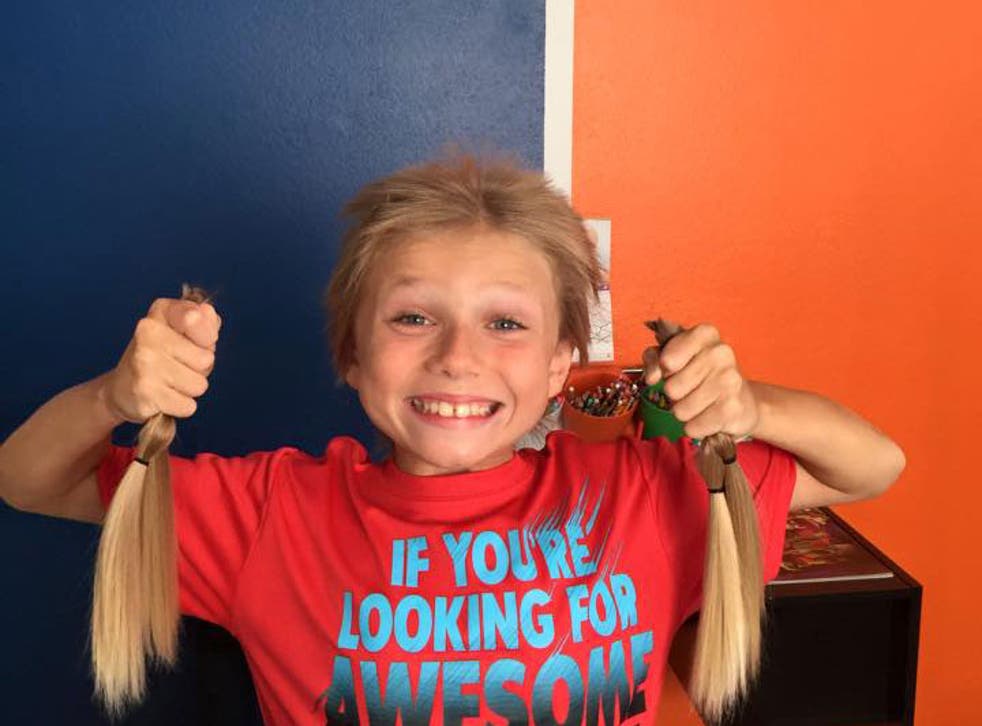 After more than two years growing his hair, a boy from Florida has donated his locks to charity, despite being bullied along the way.
Christian McPhilamy, an eight-year-old from Florida, began growing his hair after seeing an advert about paediatric cancer and has now donated four locks, each measuring over 10 inches, to charity.
According to his mother Deeanna Thomas, Christian had endured "an awful lot of criticism", in the time that he was growing his locks.
Ms Thomas wrote on Facebook: "He has endured an awful lot of criticism, and yes even bullying, throughout this time. From his peers calling him a girl to even coaches and family friends telling him he should cut it or offering him money to."
Christian told Florida Today that "some people tried to call me a girl," over the course of the two-and-a-half years, who added that the comments made him feel "not very good". "I just wanted to give a wig away," he said.
Before the big haircut, Christian's parents straightened his hair and his family gathered in the boy's room before his mother took the scissors.
"I was blown away," Ms Thomas added. "Usually when Christian sets his mind to something he pretty much goes with it. He doesn't let anything falter his goals."
Heartwarming news stories from around the world

Show all 30
After cutting his locks, Christian sent four two Children with Hair Loss, with three measuring 11 inches and a fourth, 12 inches long.
Join our new commenting forum
Join thought-provoking conversations, follow other Independent readers and see their replies