Florida death penalty in legal limbo after US Supreme Court rules state's unusual system violates constitution
Ruling could potentially change the fate of all 390 inmates on death row in the state
David Usborne
US Editor
Thursday 14 January 2016 22:11 Comments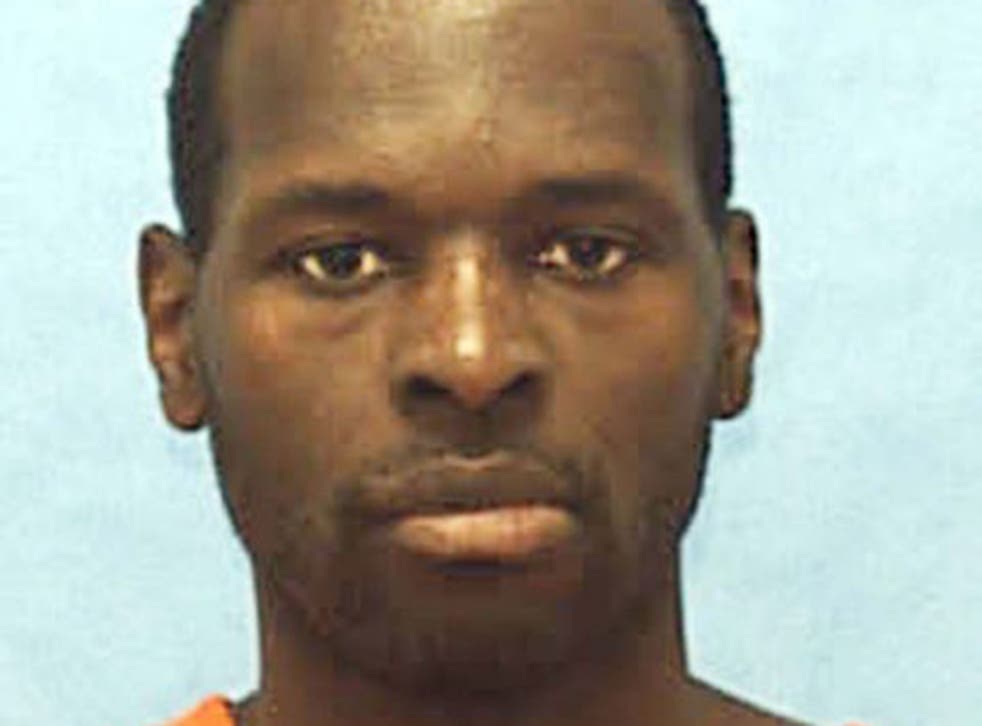 The death penalty remains in a legal limbo in Florida after the US Supreme Court ruled that the state's unusual system, which gives judges the final say on whether to confer the penalty on those convicted of murder, is a violation of the US Constitution.
The ruling, handed down on Tuesday, could potentially change the fate of all 390 inmates on death row in Florida, the second busiest in the nation after California. One-10th of all the death-row inmates in the United States are in the Sunshine State.
Hurst vs Florida was brought to the Supreme Court by lawyers for Timothy Lee Hurst, 37, who was convicted of murdering a restaurant co-worker, Cynthia Harrison, in 1998, stabbing her 60 times. At the end of his trial, the jury recommended by a seven-to-five vote that he be executed, but the final determination was made by the judge.
Lawyers for another convict, Michael Lambrix, cited the ruling almost instantaneously, asking the State Supreme Court to order a new sentencing in his case. On Thursday, however, the Florida Attorney General, Pam Bondi, filed a brief asking that the court reject the request. Lambrix is scheduled to die on 11 February. Ms Bondi, a Republican, acknowledged that subsequent to the eight-to-one Supreme Court ruling on Tuesday, the state's death-penalty laws will have to be rewritten. How quickly the Republican-dominated state legislature will take up the issue is unclear. Even though the ruling has no specific retroactive provisions, it could trigger a rush of appeals for those already on death row.
World news in pictures

Show all 50
The ruling, written by Justice Sonia Sotomayor, who was appointed by President Barack Obama, may have implications far beyond Florida. Two other states, Alabama and Delaware, have similar systems delegating the final decision on conferring death sentences to trial judges and leaving juries merely making recommendations, which the ruling said violates the Sixth Amendment.
"We hold this sentencing scheme unconstitutional," the ruling said. "The Sixth Amendment requires a jury, not a judge, to find each fact necessary to impose a sentence of death. A jury's recommendation is not enough."
It is giving advocates of repealing the death penalty in the US new reason for hope. In recent years, several states with the death penalty on their books have suspended executions pending reviews, amidst growing numbers of cases where new DNA testing has proven the innocence of convicts and because of difficulties in obtaining the correct drugs used for lethal injections.
"The Supreme Court continues to apply close scrutiny to the death penalty... it's really a harbinger of the day coming when the Supreme Court is going to strike it down," Cassandra Stubbs, director of the Capital Punishment Project of the American Civil Liberties Union, said.
Register for free to continue reading
Registration is a free and easy way to support our truly independent journalism
By registering, you will also enjoy limited access to Premium articles, exclusive newsletters, commenting, and virtual events with our leading journalists
Already have an account? sign in
Join our new commenting forum
Join thought-provoking conversations, follow other Independent readers and see their replies